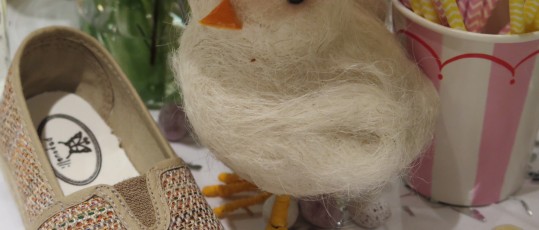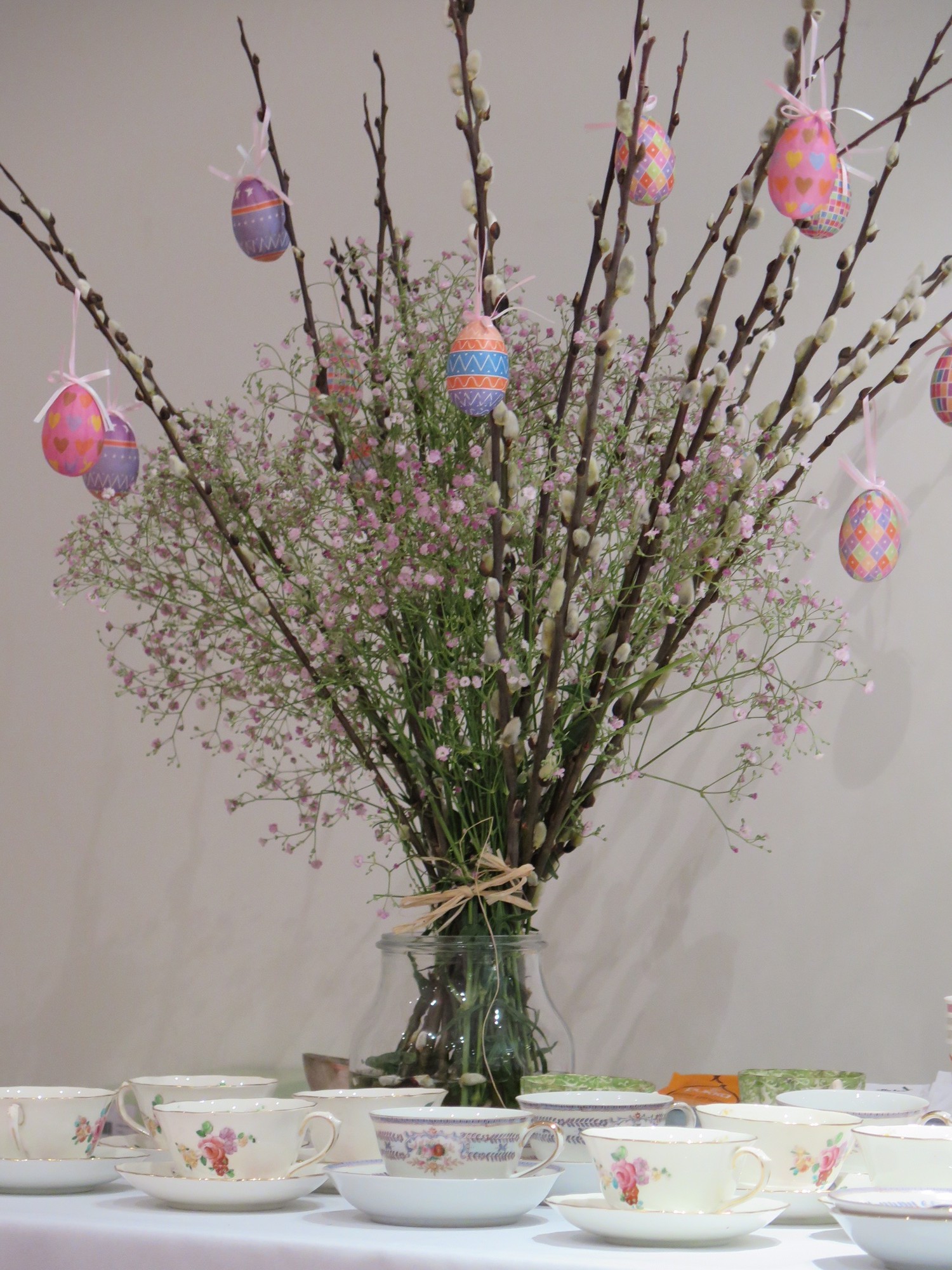 We all feel a little overwhelmed sometimes, be it a pile of bills, maybe it's moving homes and suddenly you realise, albeit guiltily, that you have a birthday party to organise.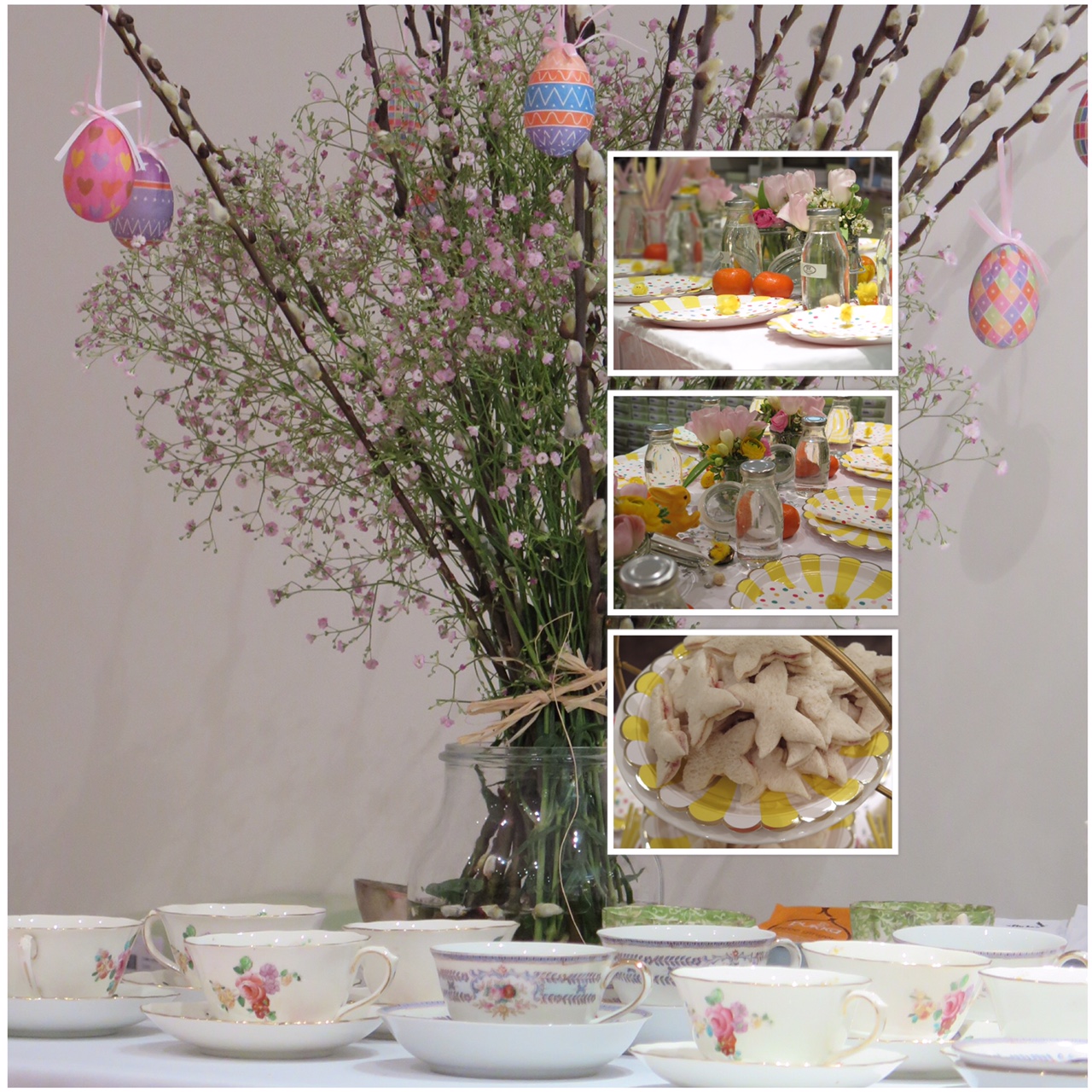 It's called a little headspace – let us introduce you to Go2Girl. Two lovely ladies, Vanessa and Jacqueline, who take on your tasks and give you back your time.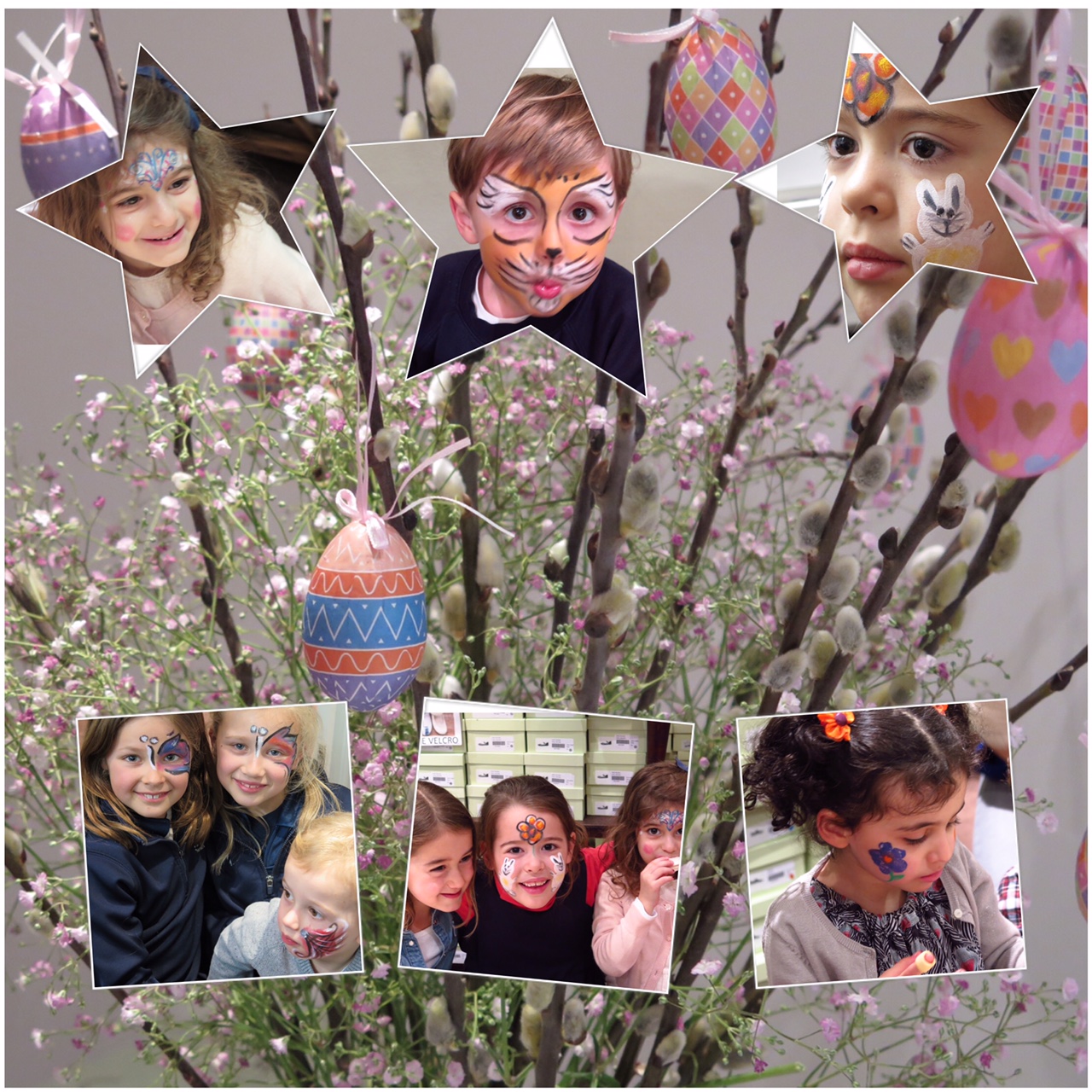 Papouelli collaborated with Go2Girl for a children's Easter tea party and put these ladies to task, and it was fabulous, including the egg hunt around the shop and the beautiful balloons supplied by www.bubblegumballoons.co.uk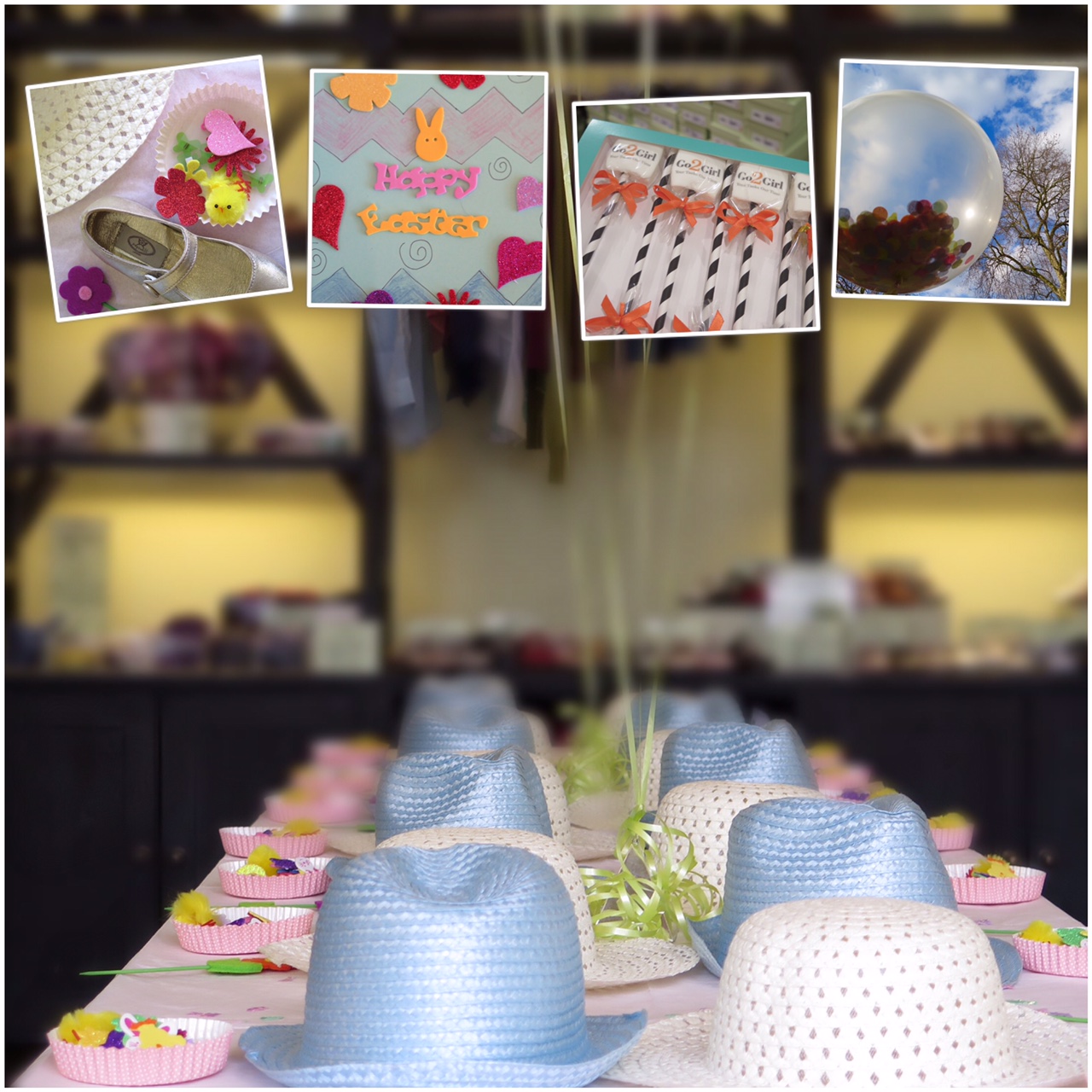 We loved their style so much so we threw some shoes into the mix for some Easter inspo.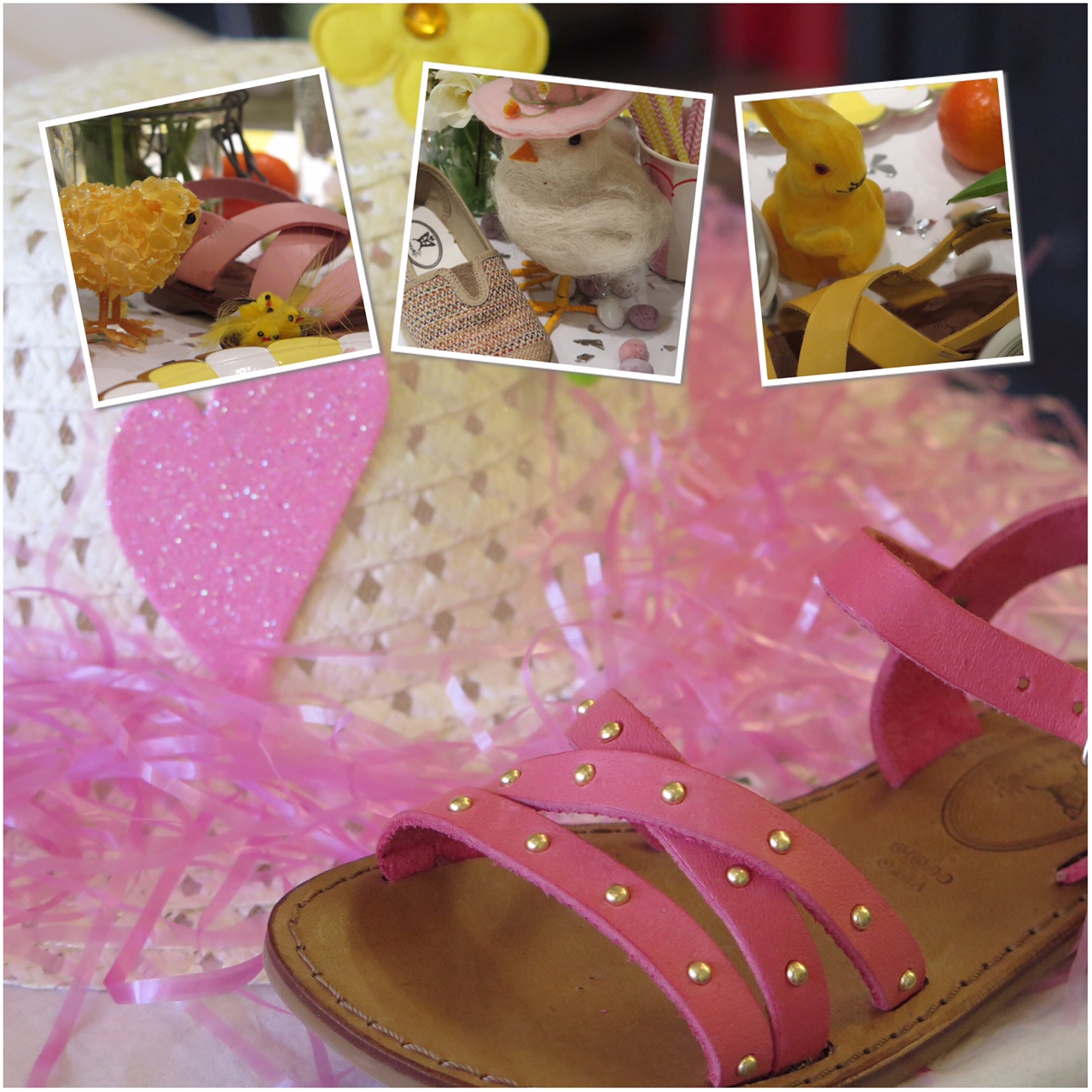 Happy Easter and egg hunting.
Visit the website here at Go2Girl for more information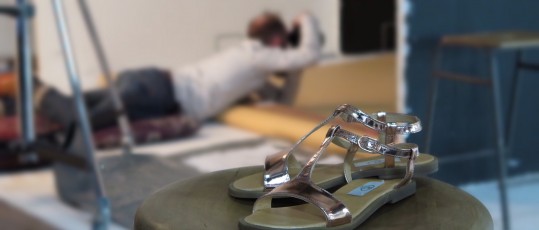 It's that time of year when we go behind the scenes and show you a little of the new Papouelli Spring / Summer campaign as we launch it next week.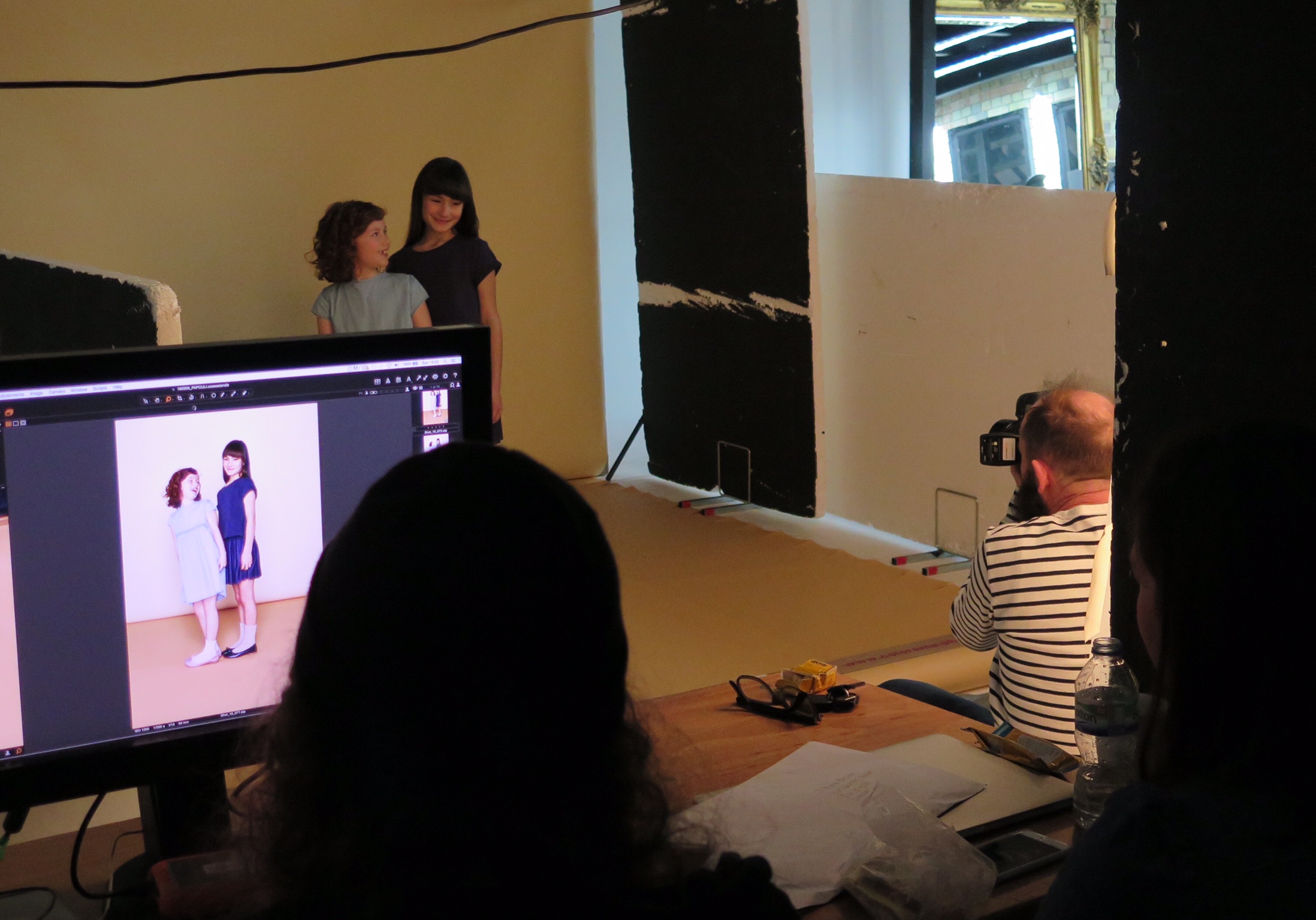 We had the wonderful photographer Ian Boddy this year, and our little faces couldn't stop smiling with his jovial ways.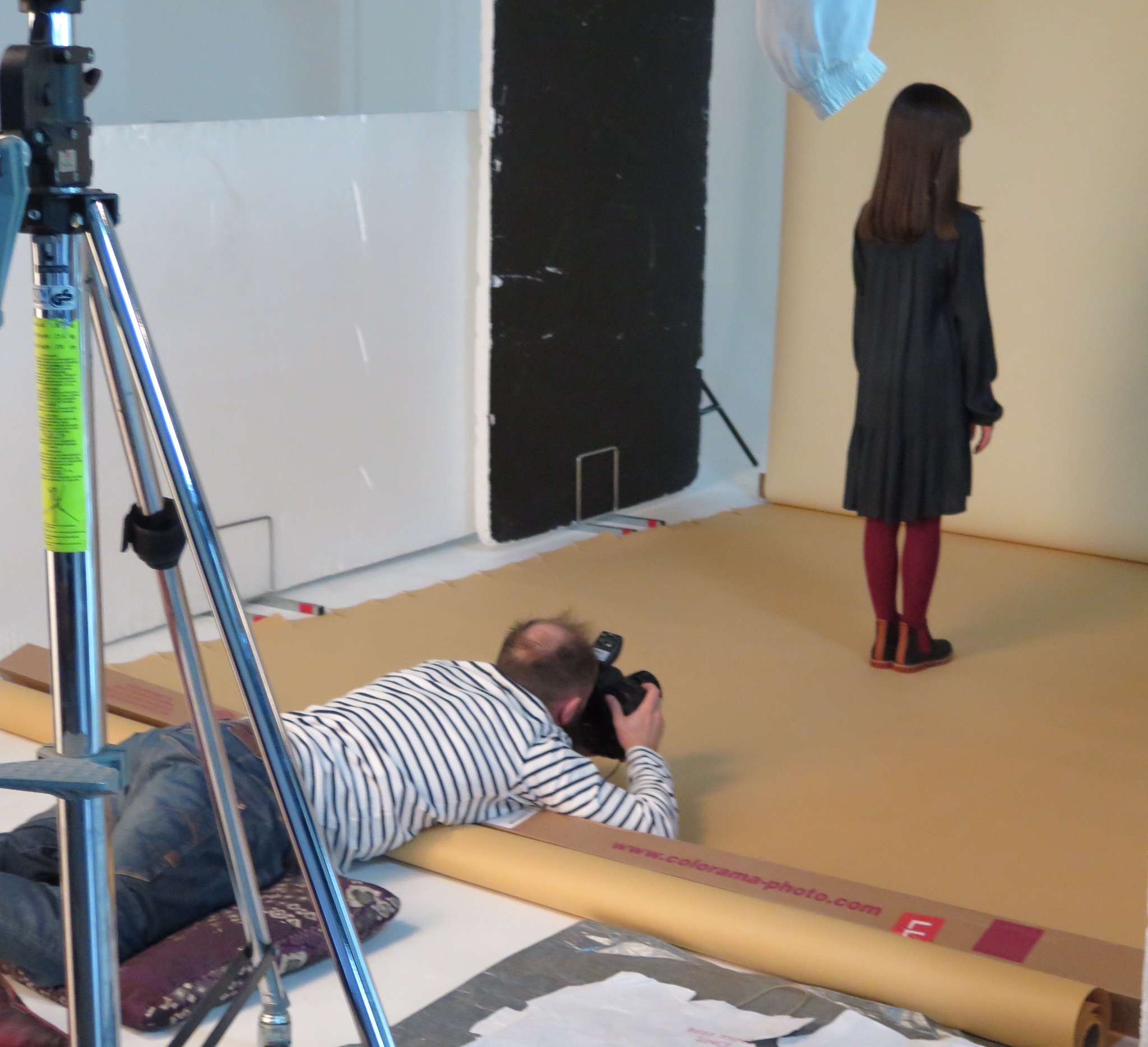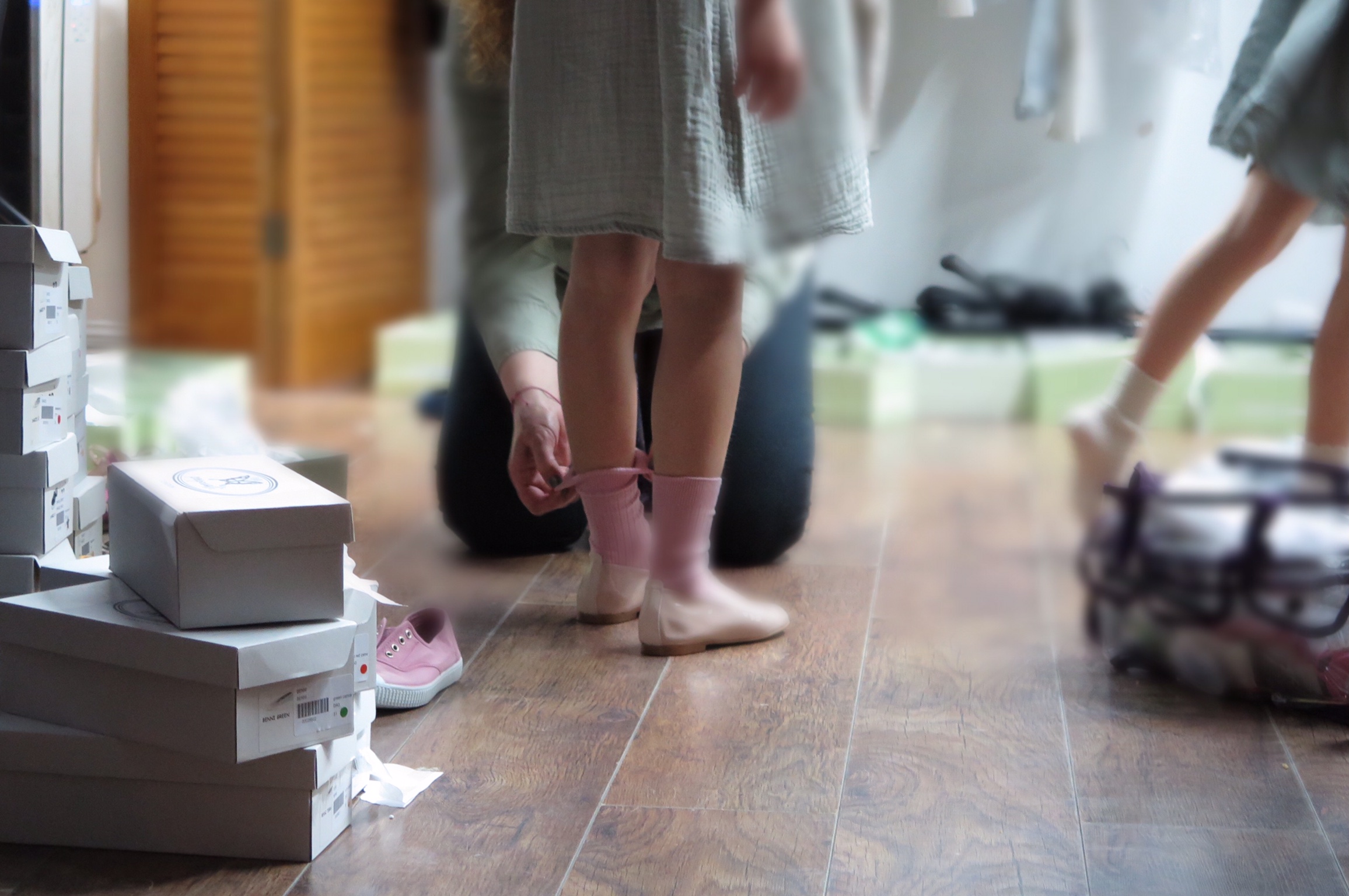 Having a good stylist is always key, and Francesca Bartoli was busy from the word go, but remember it is all about the shoes and we have some lovely new styles this year.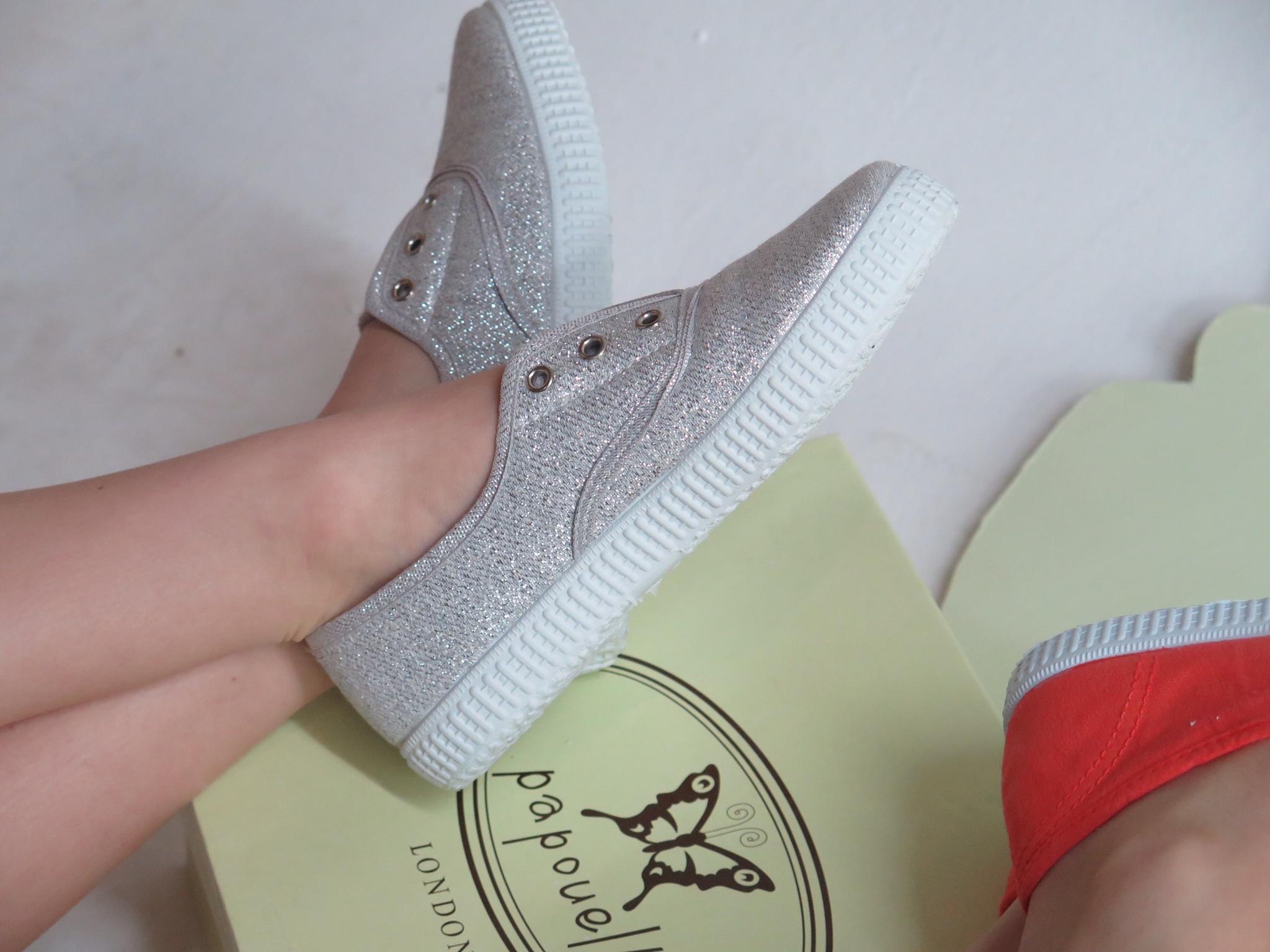 Let us know what you think, lots of new looks coming out too.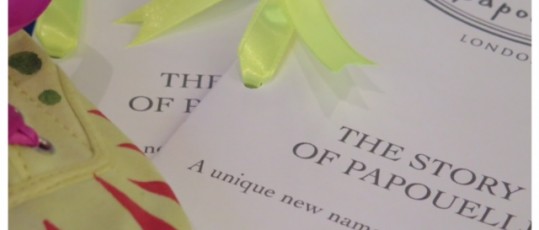 This week at Papouelli, we got creative with The Creative Arts club in our Parsons Green shop for Alina Goodwin's party.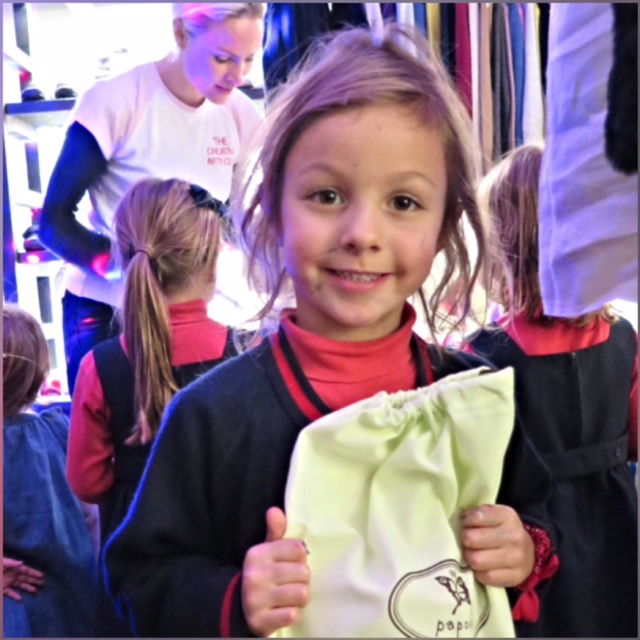 The task ahead … Design you own Darcy shoe. 15 little girls took on the challenge and had a ball. The theme to get them going was Christmas. Stars, trees, colour, Santa.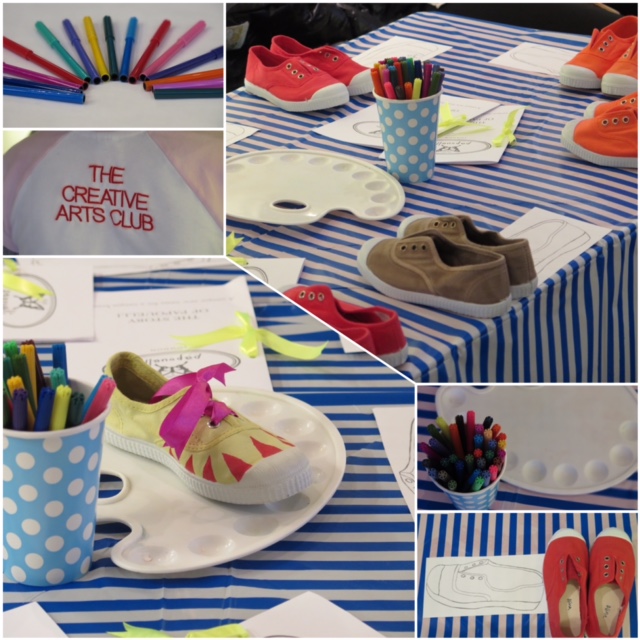 The Creative Arts Club, had this under control, teaching and helping these little ones create their own designs on one of our most popular shoes.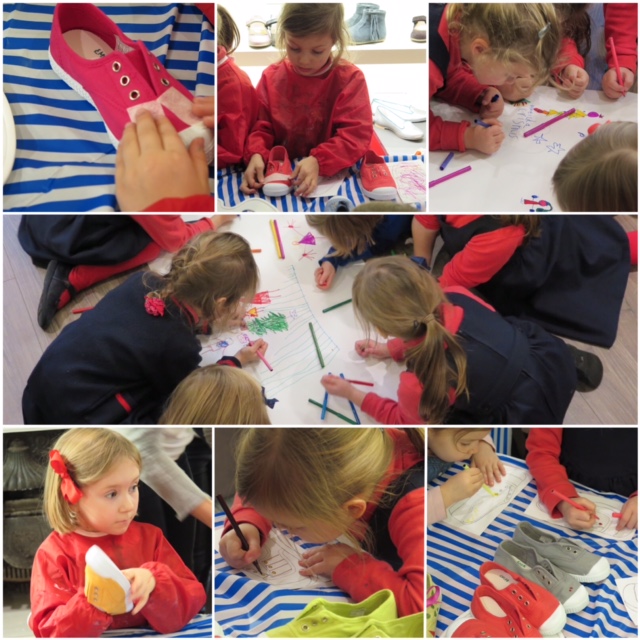 Once the pattern had been decided the paint came out.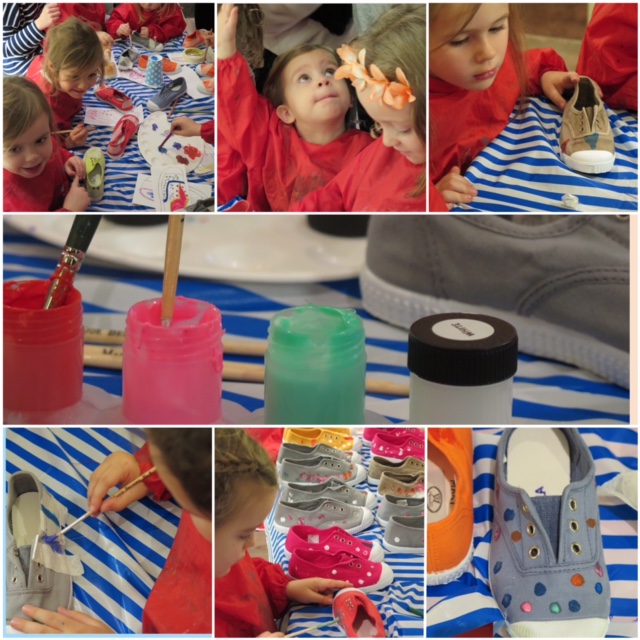 No December party is complete without a Christmas tea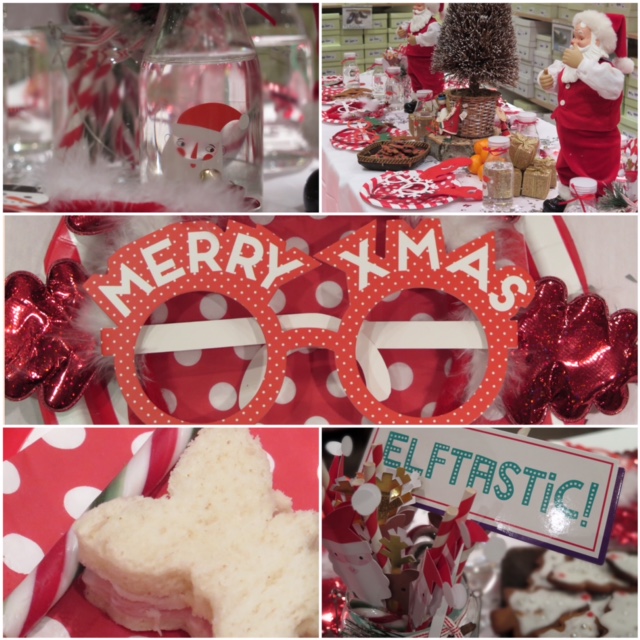 And of course some games. So with festive cheer, headbands, a little Abba and some sleeping lions, everyone was in the mood for Christmas and no-one wanted to leave!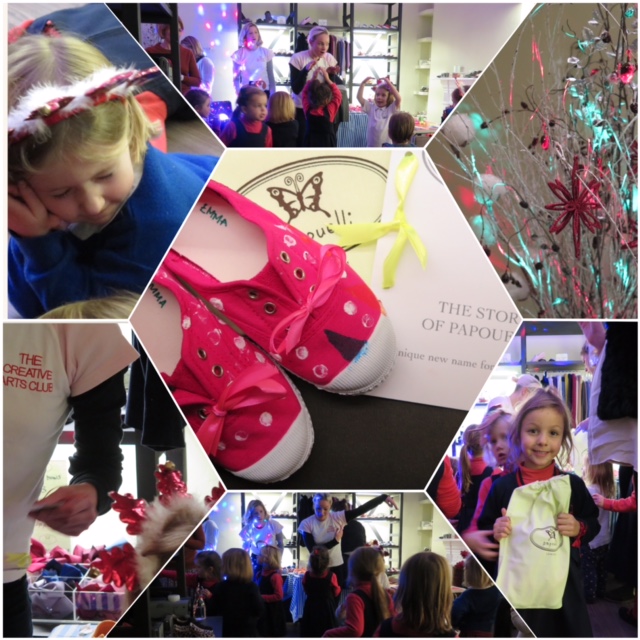 We all had so much fun, largely due to the lovely girls from The Creative Arts Club who kept things moving all afternoon, and inspired the little girls to think, draw, colour and design their own shoes.
"There is no business like shoe business" Charlotte Olympia
The Creative Arts Club run brilliant creative holiday clubs, parties, art classes for 4-14 year olds.
See their website for more information www.thecreativeartsclub.com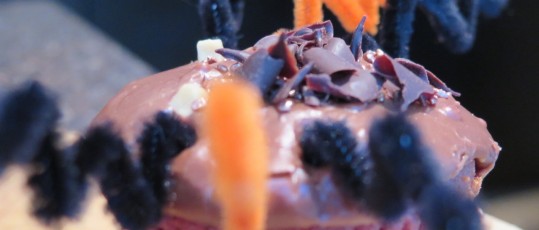 Halloween is always an exciting time of year, and our children love baking. So this year we thought it would be nice to share a simple recipe (with a little help from Delia) for some spider cup-cakes.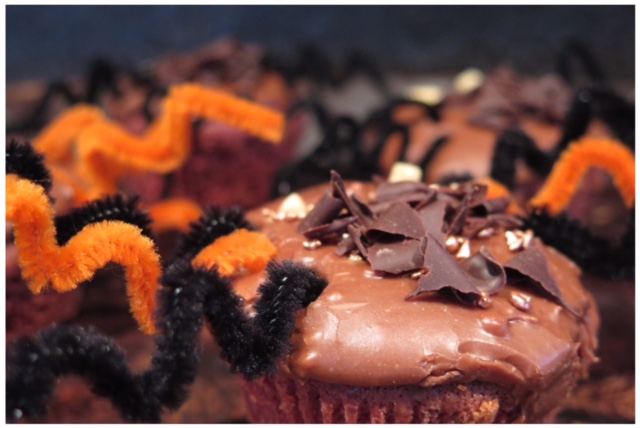 Ingredients for icing
125g dark flavoured chocolate (orange is delicious)
75g unsalted butter
2 large eggs, beaten
500 icing sugar, sieved
1/2 teaspoon of orange oil
Ingredients for 12 sponge cup-cakes
4 oz self-raising flour, sifted
1 teaspoon baking powder
4oz butter at room temperature
4oz caster sugar
1/2 teaspoon of orange oil
2 large eggs
2-3 drops of vanilla essence
Red colouring (as needed)
Extras for topping
Coloured pipe cleaners (we found ours at the V&A, but any craft shop should sell them)
Small candy or shaved chocolate for eyes and hairy tummies!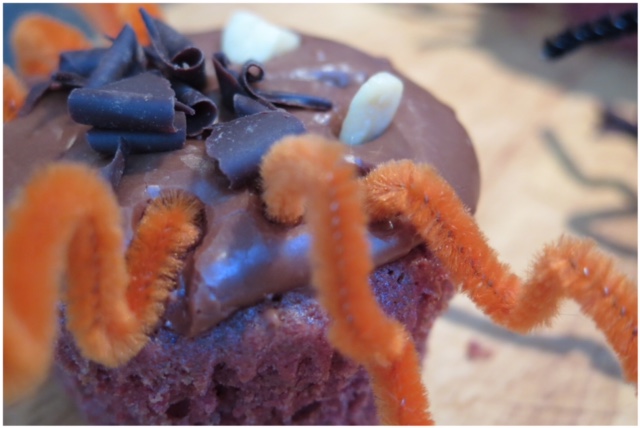 Chocolate icing recipe;
Melt the chocolate and butter in the microwave. Beat in the eggs, the sugar, and finally add the flavoured oil and leave to cool. This makes up enough for a cake to cover the top, middle & sides. If you just wanted to do 12 cupcakes, cut this recipe in half.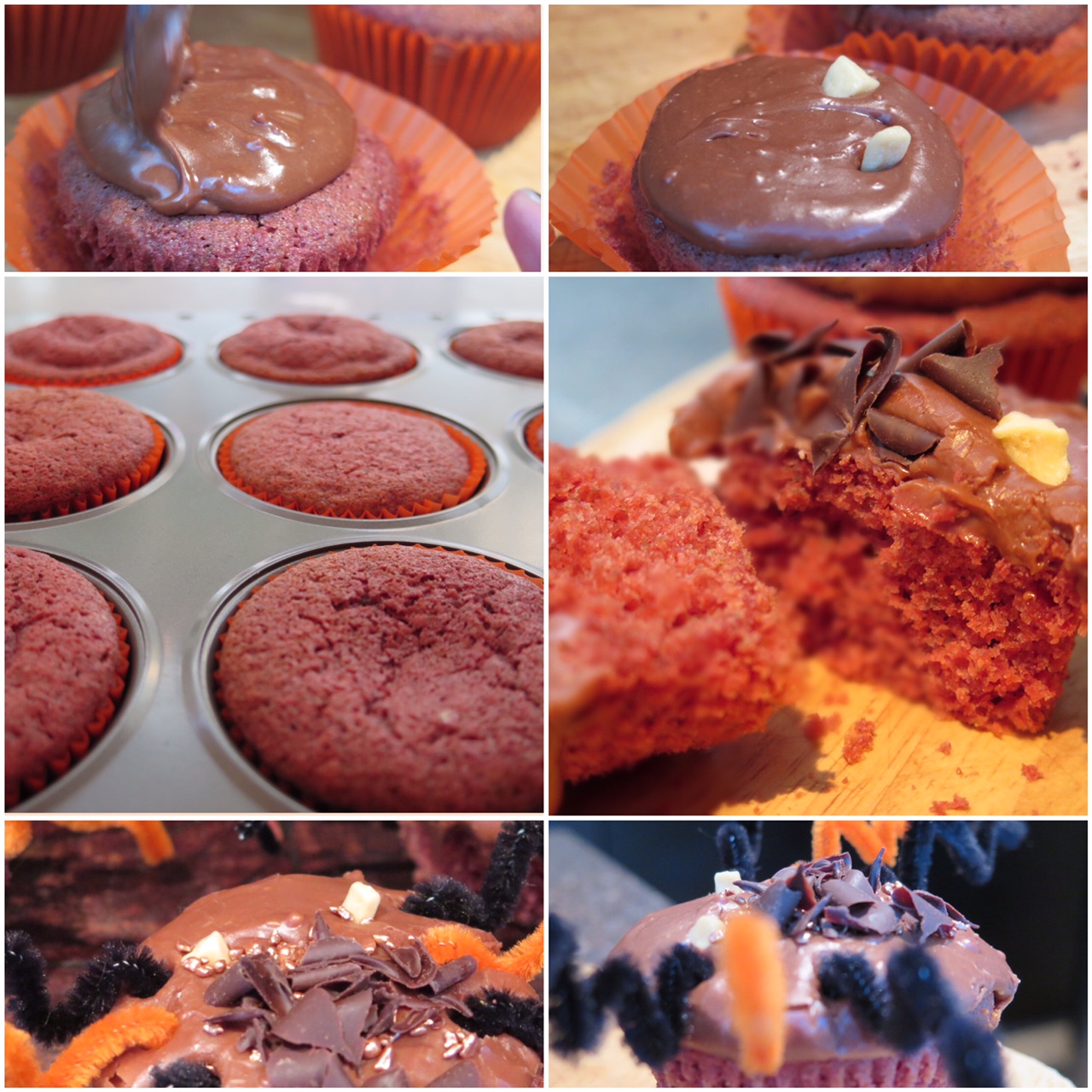 All-in-one sponge recipe;
Pre-heat over to 170C
In a large mixing bowl, sift the flour and baking powder into it, holding the sieve high to give the flour a good airing. Then add all the other ingredients to the bowl, and whisk together with an electric hand whisk until thoroughly combined.
The mixture should drop off a wooden spoon easily when tapped on the side of the bowl. If not, add a couple of teaspoons of warm water and whisk again.
Divide the mixture into your cupcake liners and put in the oven for about 15/20mins, until you can pierce the sponge without it coming out 'wet'.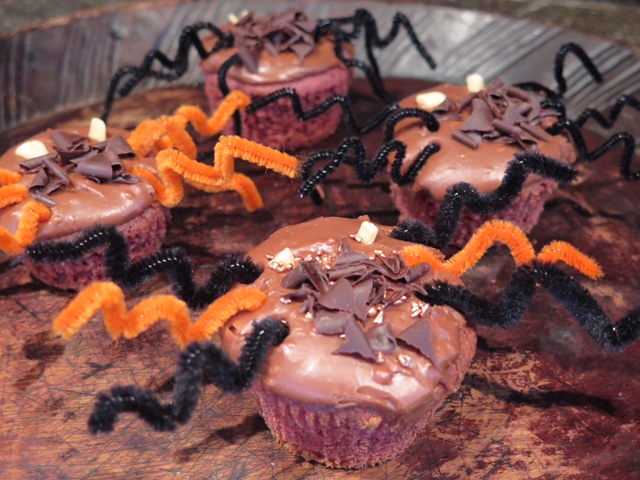 Once the sponge is cool, you can start decorating with popping-candy, pipe-cleaners. Have some fun.
Happy Halloween and look forward to seeing you instore for some trick or treating!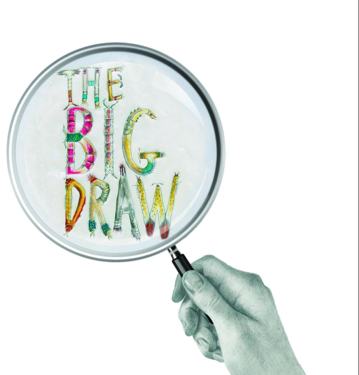 At Papouelli, Maggie and Nicole love to draw when they design our shoes.
The Big Draw is an International campaign that encourages children to get involved and draw. The campaign kicked off yesterday and runs for the month of October. Drawing helps memory, it creates calm, it boosts self-esteem, there is no question it gives everyone a voice and can change people's lives.
Get involved, there are events all over London. Check out the link here for an event near you. Many London museums are taking part, culminating in the Big Draw Weekend on October 26th.
As part of the Big Draw, we'd like to encourage your little ones to draw a butterfly, and drop the artwork into one of our shops during October. We will create a wall of butterflies at our Marylebone shop on our fairy tale wall. We will keep you posted on our Instagram page as it takes shape. To share photos please use #thebigdraw #papouellidraw for you all to see and share.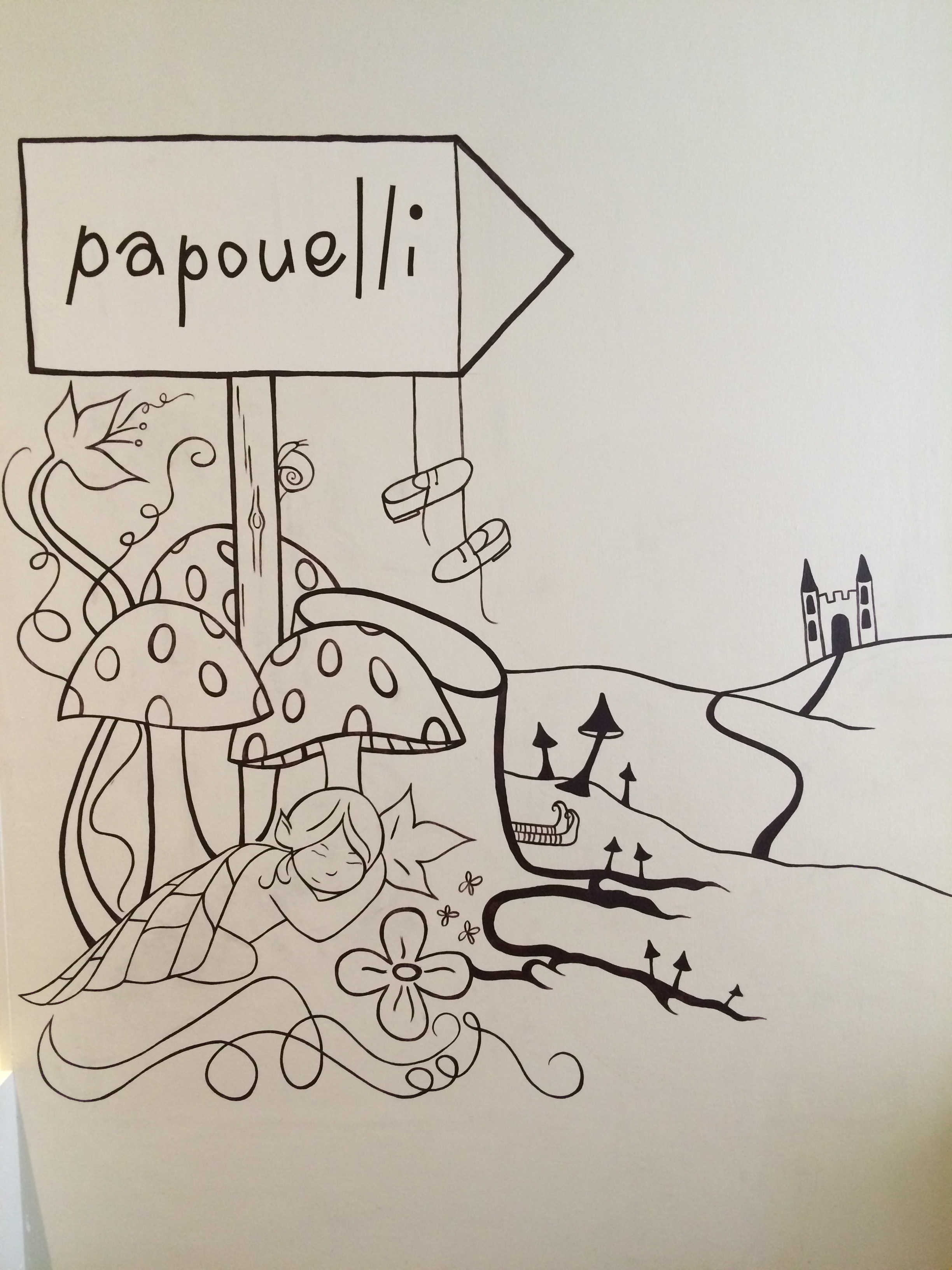 Happy drawing, and we so look forward to seeing what your little ones fly in with. The Big Draw.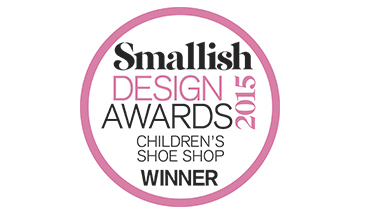 We were thrilled with the news this week that Smallish Magazine has awarded Papouelli Winner of their Design Award of 2015 for Children's Shoe Shop.
At Papouelli, we thrive to make our customer's experience as easy as possible when buying shoes, be it your first shoe, a party shoe, or a Back to School shoe.
There is a winner's smile on our faces at Papouelli, so we look forward to seeing you after your summer break and share our Autumn/Winter collection.
Maggie & Nicole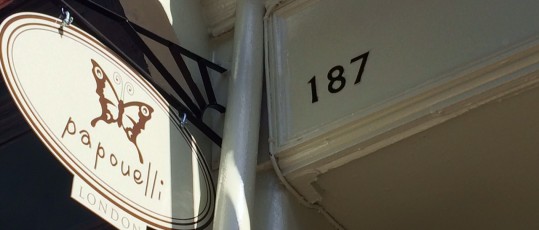 PAPOUELLI in FULHAM
This part of London has changed so much over the last 10 years, with exciting new shops, including our own, but Fulham now is a buzz with London high street shops, and an ever growing source of entertainment for children. We couldn't be more excited to be opening our 3rd shop in the neighbourhood.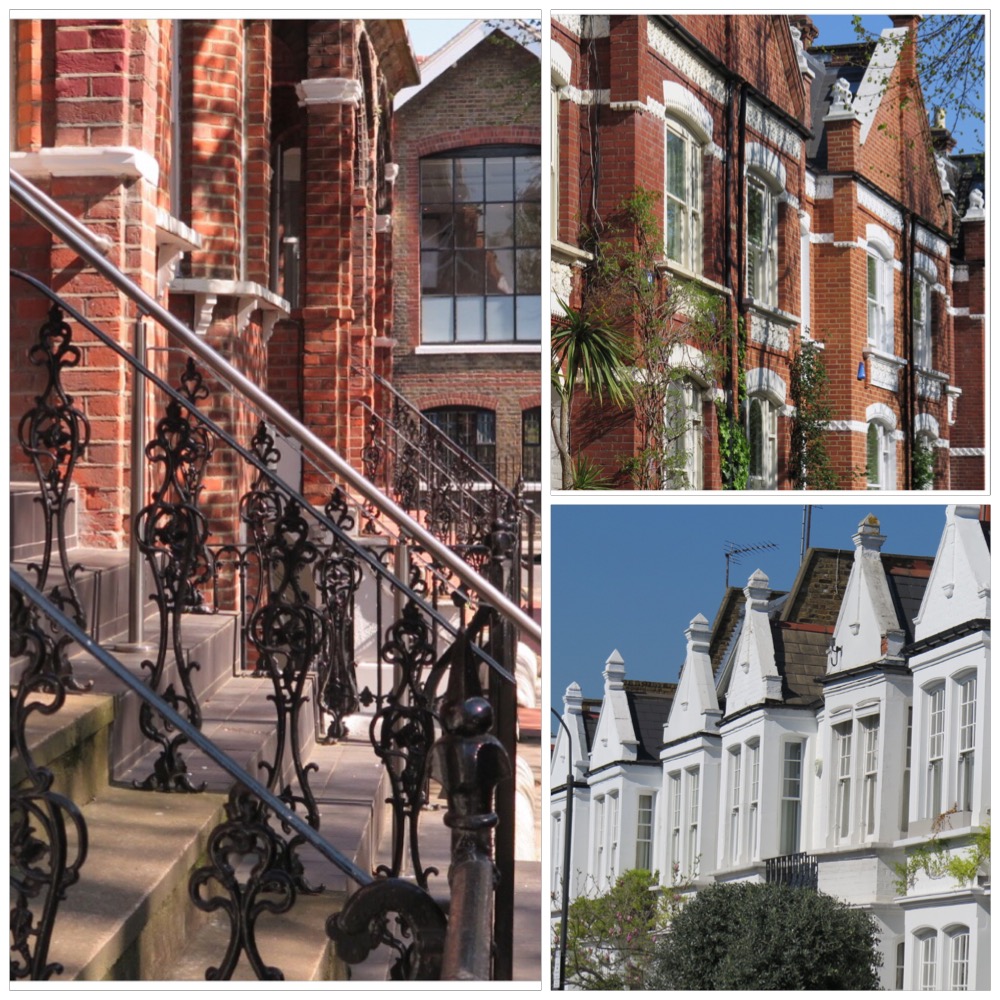 Refuelling at HALLY'S
Managing builders and getting everything ready, Hally's has been our saving grace for that '5mins lunch break escape.. that turns into 20mins'. We love a good healthy juice, but also their food and cakes are beyond delicious. We hear they are doing some supper lock in's, I'm not sure I can see us leaving Fulham at all!
We couldn't forget Bayley & Sage either – what is there not to like about picking up ready-made supper on our doorstep or their fresh fruit…?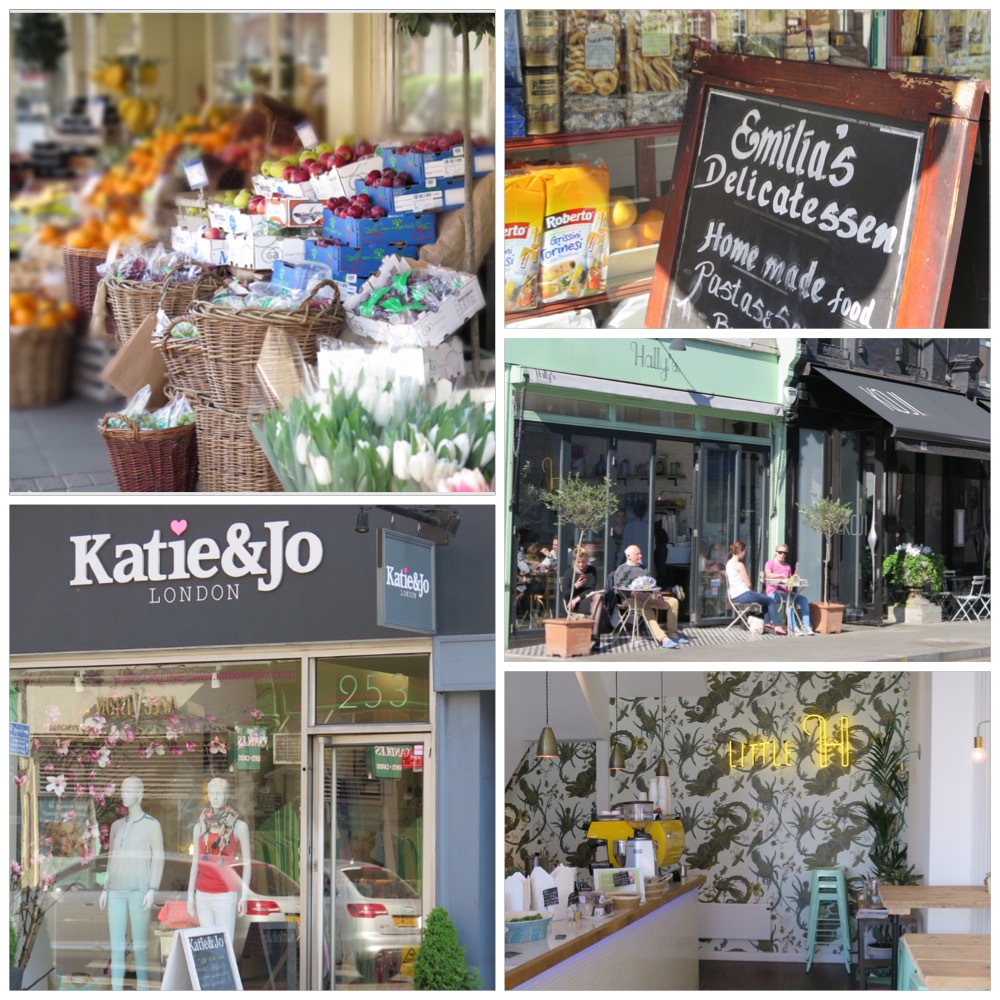 Recharging at HEARTCORE
Our Zen space is also important to all of us at Papouelli. Maggie on her bike, and Nicole it's walking and Pilates. Heartcore have opened here, and it is a haven to get rid of all that tension, that has been building up. There is also the amazing Power Yoga 'Karma made me do it'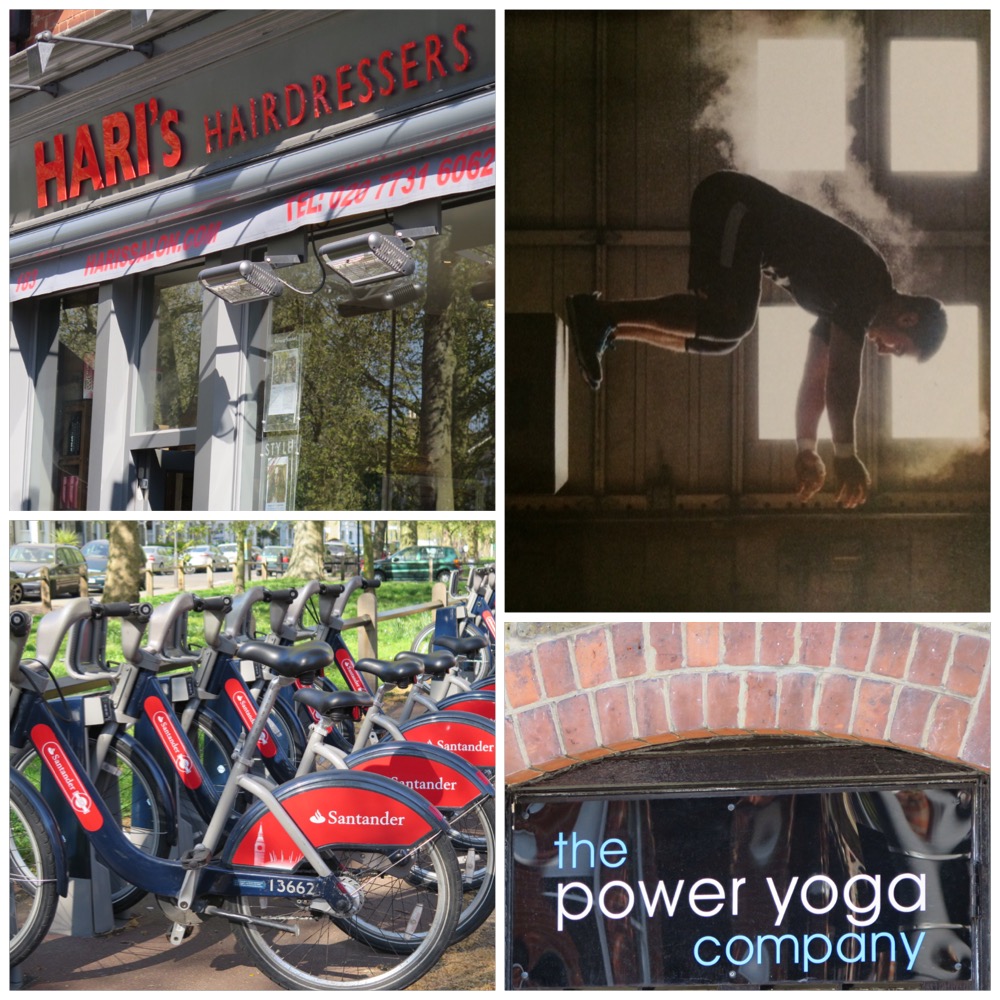 Relaxing at CLIP AND CLIMB
Our little customers are in LOVE with Clip and Climb, and insisted we tell you all about this fabulous venue, where you literally clip & climb. Weekends and party venue sorted. Book ahead, because it is so popular, and because it is 'so totally brilliant and fun'.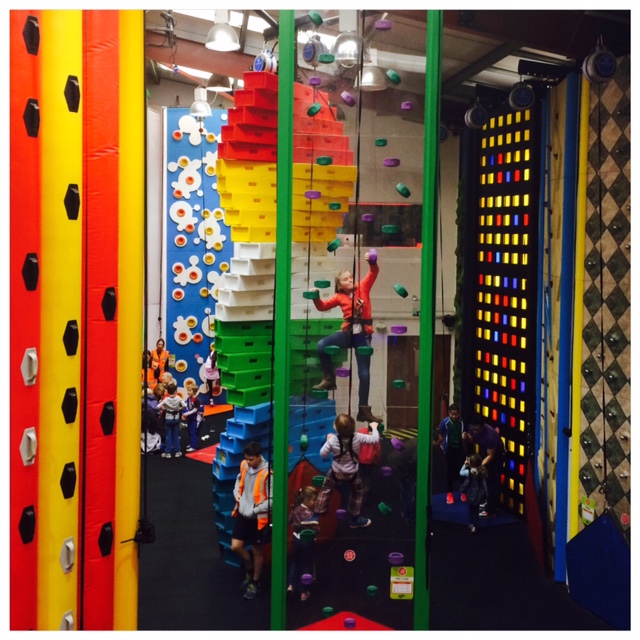 We asked local Mummy, Wiggy Hindmarch, who has launched her own fashion label Wiggy Kit where her favourite places to shop were, and she stars the following;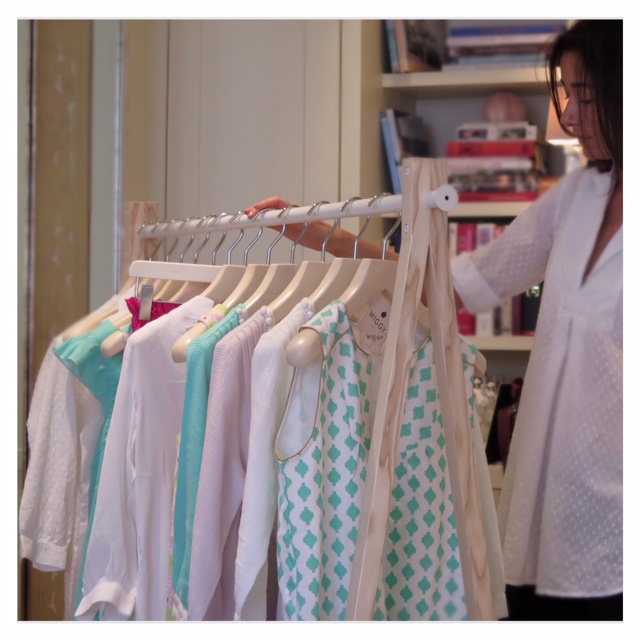 Fulham Essentials according to Wiggy;
Katie & Jo: For casual fashion and wardrobe staples.
Hari's Hair: Need a quick blow dry – look no further.
Beyond Health: The best physio's out there. Fulham is lucky to have them.
Dance Attic: The inner dance work out that makes you feel so alive.
Amelia's: Italian food to go. Apparently the best bean salad… Moorish!
Power Yoga: On Lettice Street. Need we say more?
Nail Gallery: On Eelbrook Common. Fast, efficient manicures & pedicures.
Wiggy Kit (link www.wiggykit.com) has a PopUp opening at 330 Kings Road SW3 5UR from 21 May – 1 July. You can find some of our larger summer sandals there for a limited time.
Papouelli is now open at 187 New Kings Road. We look forward to welcoming you over the summer months.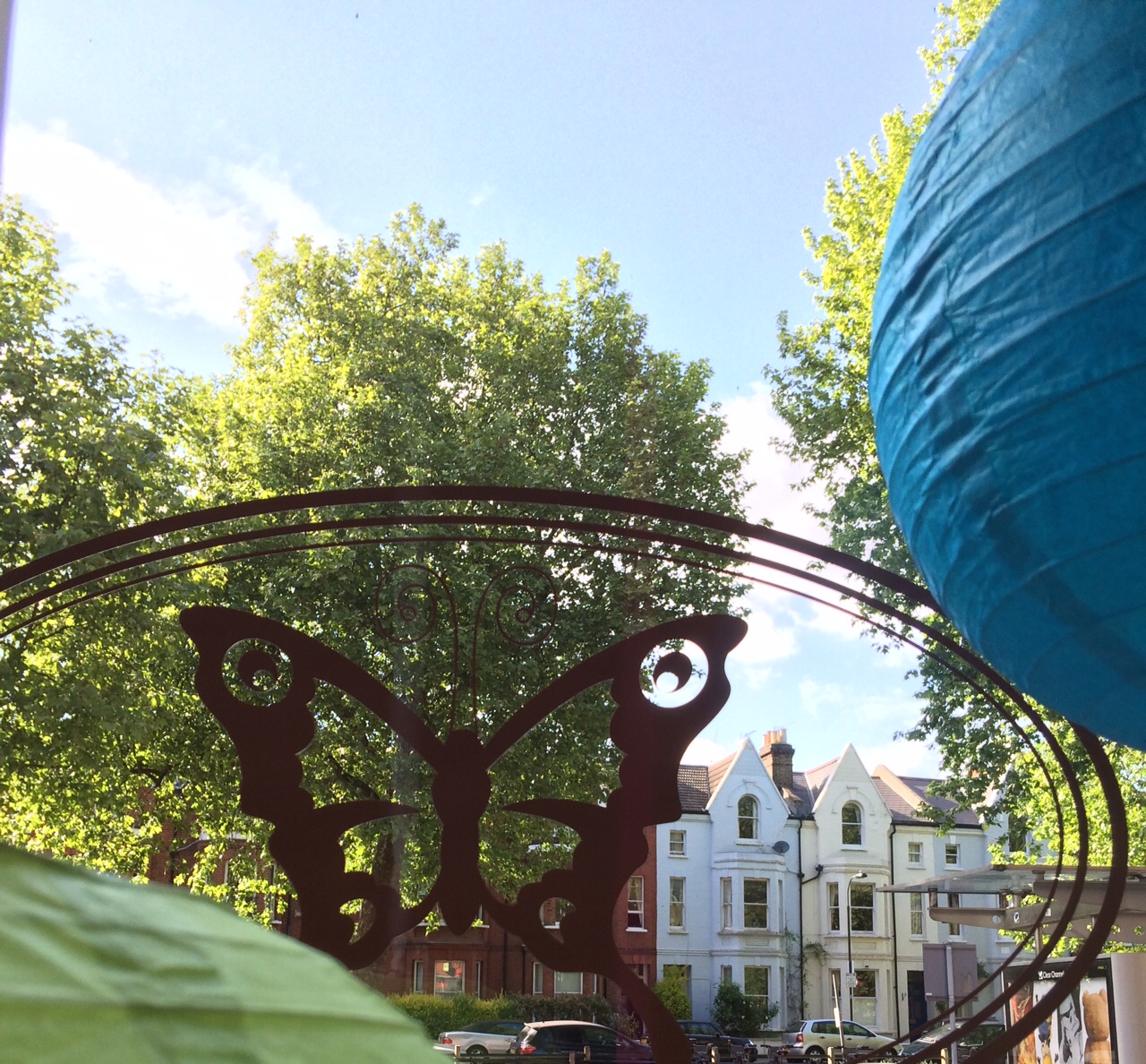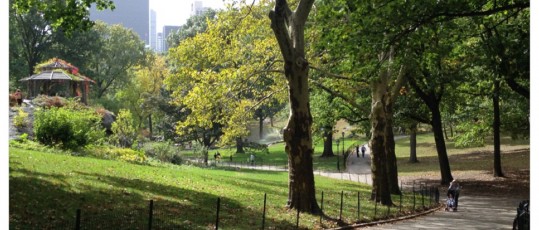 If you follow us on Instagram, you will know that Papouelli has landed in the US, and are exclusively at Egg by Susan Lazar, where they now stock our shoes.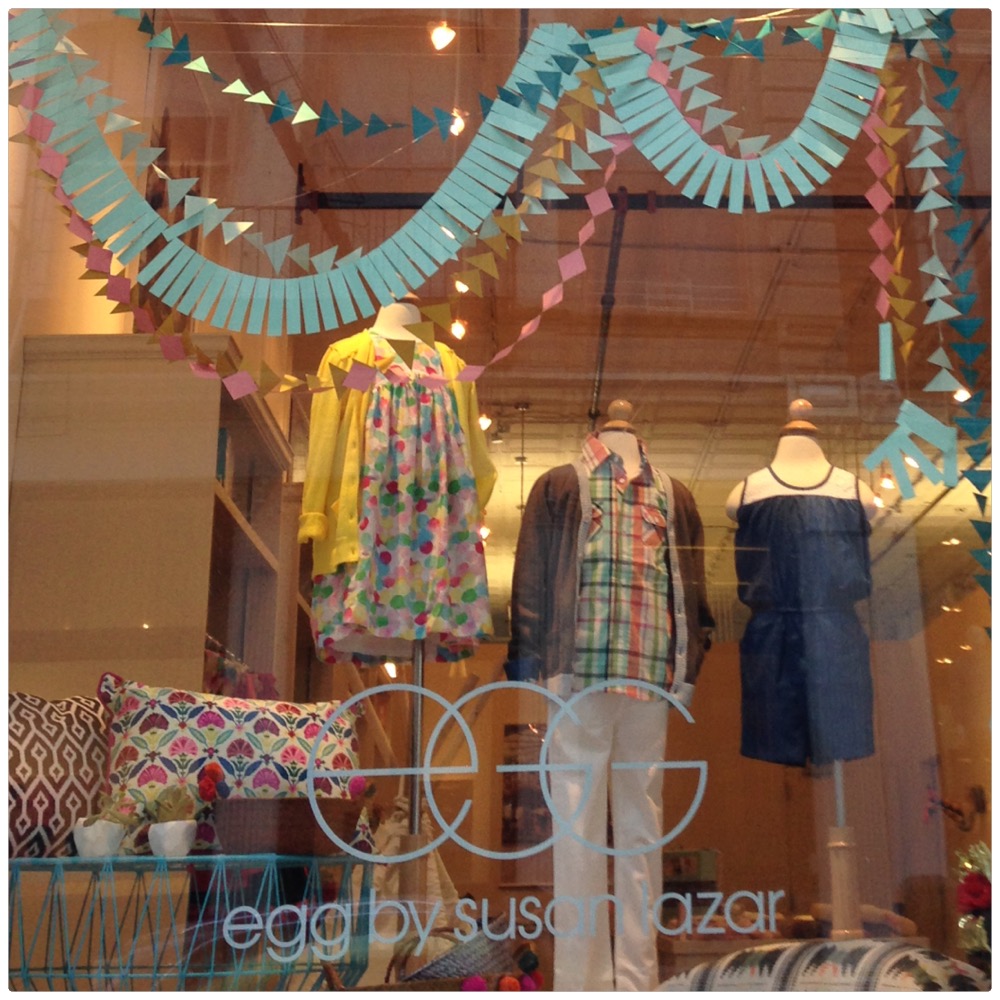 This divine little shop is at their Tribeca branch, but they are also in the Dumbo area (Down Under Manhattan Bridge), and out in Southampton, Georgetown/Washington, Birmingham/Michigan. So if you are in New York, please go and check them out, and send us your photos!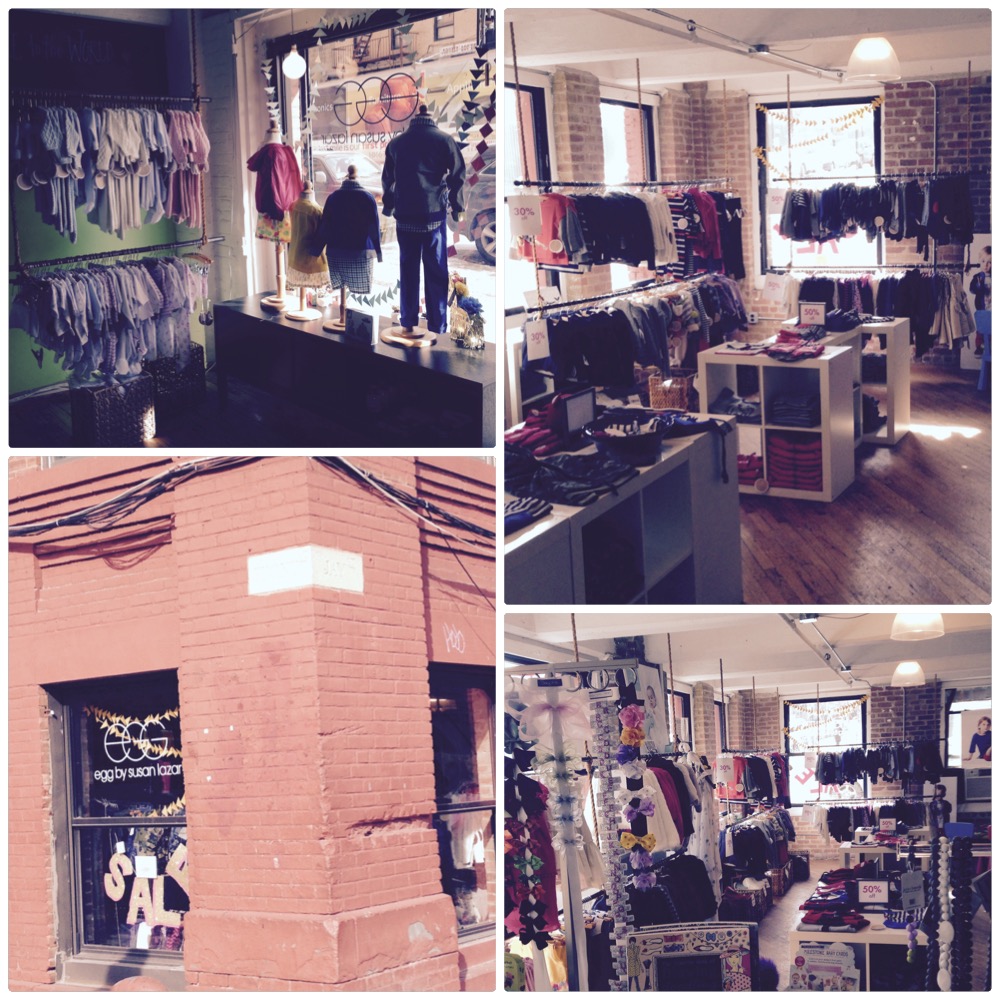 We were there recently, and it is one of our favourite cities. New York has always been about footprint, so where better to have our shoes, than in the city of bright lights.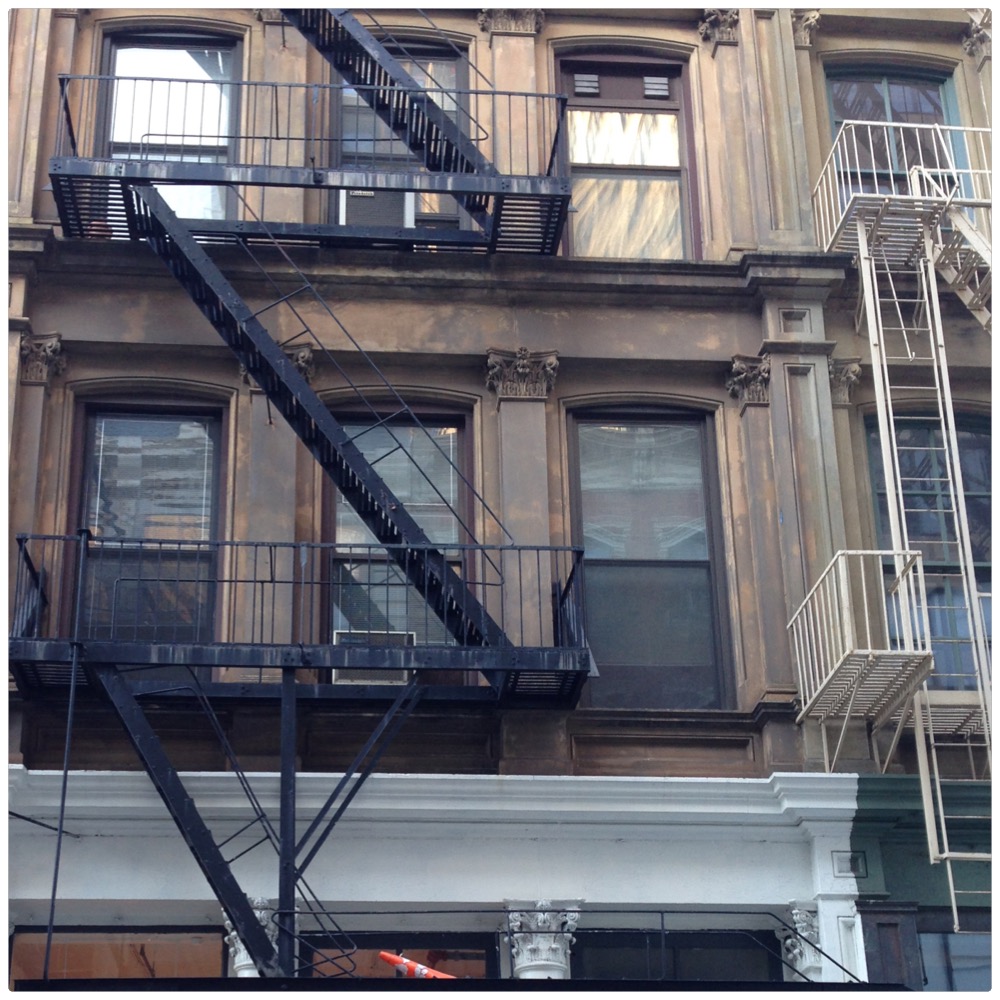 Here are our Favourite Five things to do in NYC with young feet;
1. American Museum of Natural History or the MET – just because we love a fabulous museum
2. A trip to the Eloise shop in the Plaza Hotel; A must for any little girls who love the books.
3. A bike ride around Central Park, where you definitely have to stop for a hot dog! This is so much fun – honestly!
4. The High Line – burn some early energy on a lovely long and peaceful walk.
5. Catch a Circle Line – this is a sightseeing tour by boat, and takes about 2.5 hours. It is a great way to see New York City – especially on a sunny day.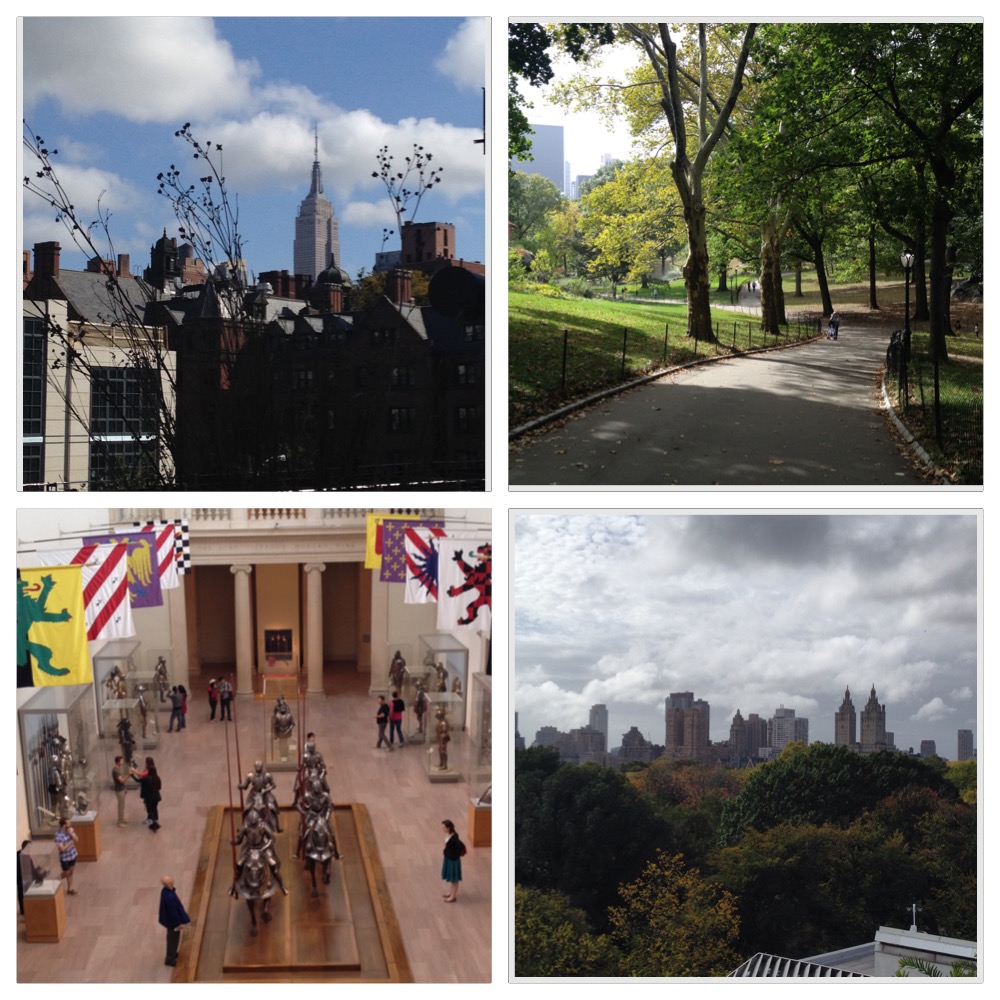 Recommended reading guides:
Timeout NY for Kids. It is full of up to the minute ideas.
NY City Pass: This gets you discounts and skip the queues. Some attractions are even free.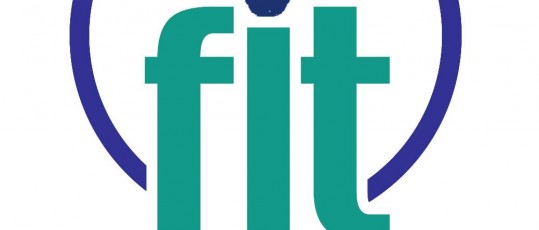 Next week is National Shoe Fitting week, and at Papouelli we pride ourselves on all our sales staff being fully qualified fitters.
Fact : 70 % of foot problems are caused by the wrong footwear or ill-fitting shoes. The majority of which occurs during childhood.
At both our branches during the week of 28th March until Easter weekend, staff will be on hand to make sure your child has the correct fitting shoe, and for every shoe hqessays fitting done, there will be an Easter treat.
Our SS15 stock is arriving every day, so a perfect opportunity to have look whilst your little one is being fitted.
A treat in store for every shoe fitting…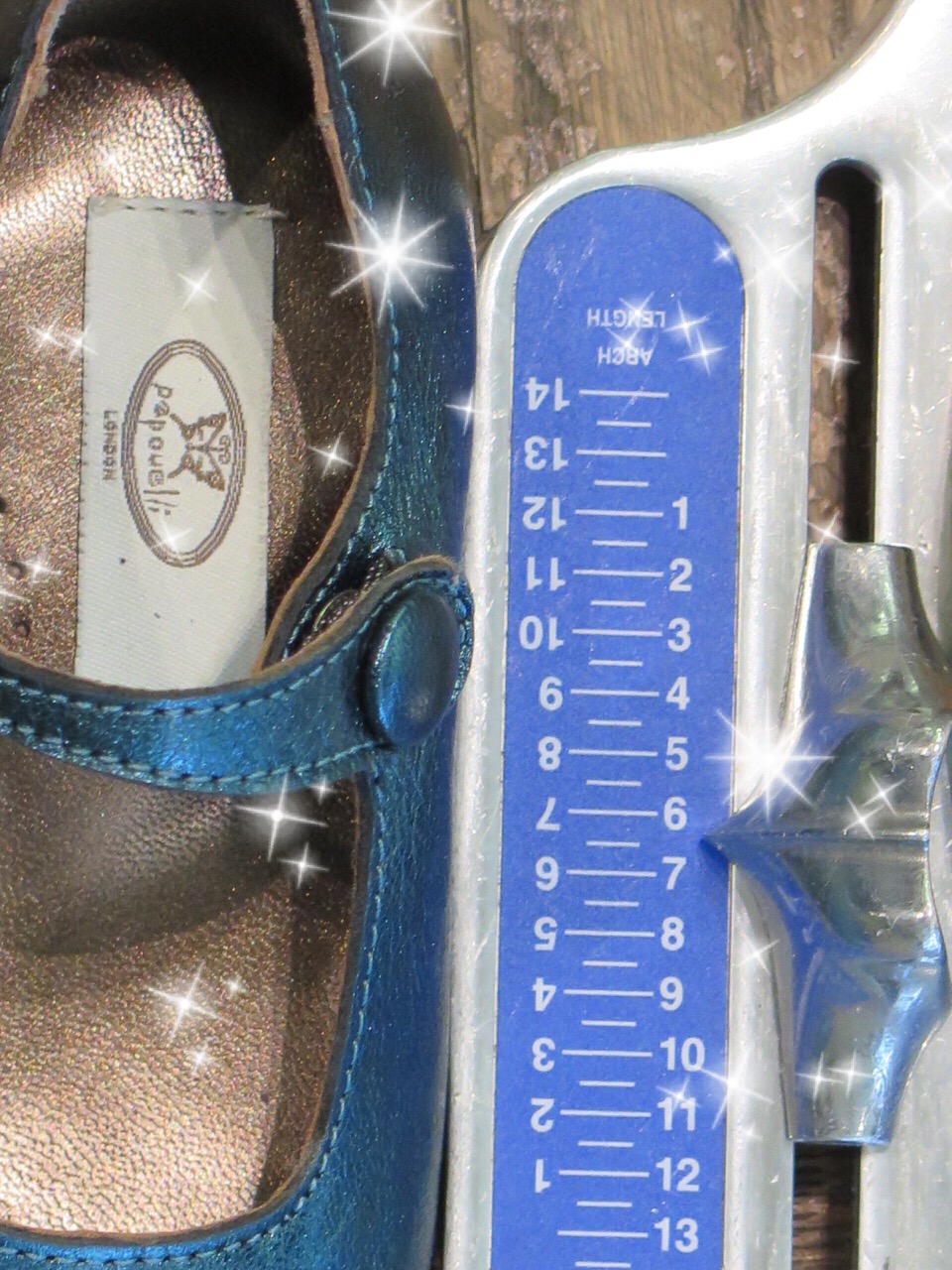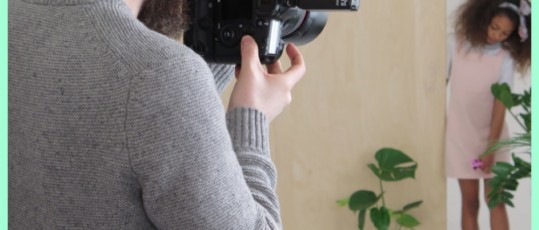 Video
We thought it would be nice to share with you a little part of what goes on in putting together our campaigns.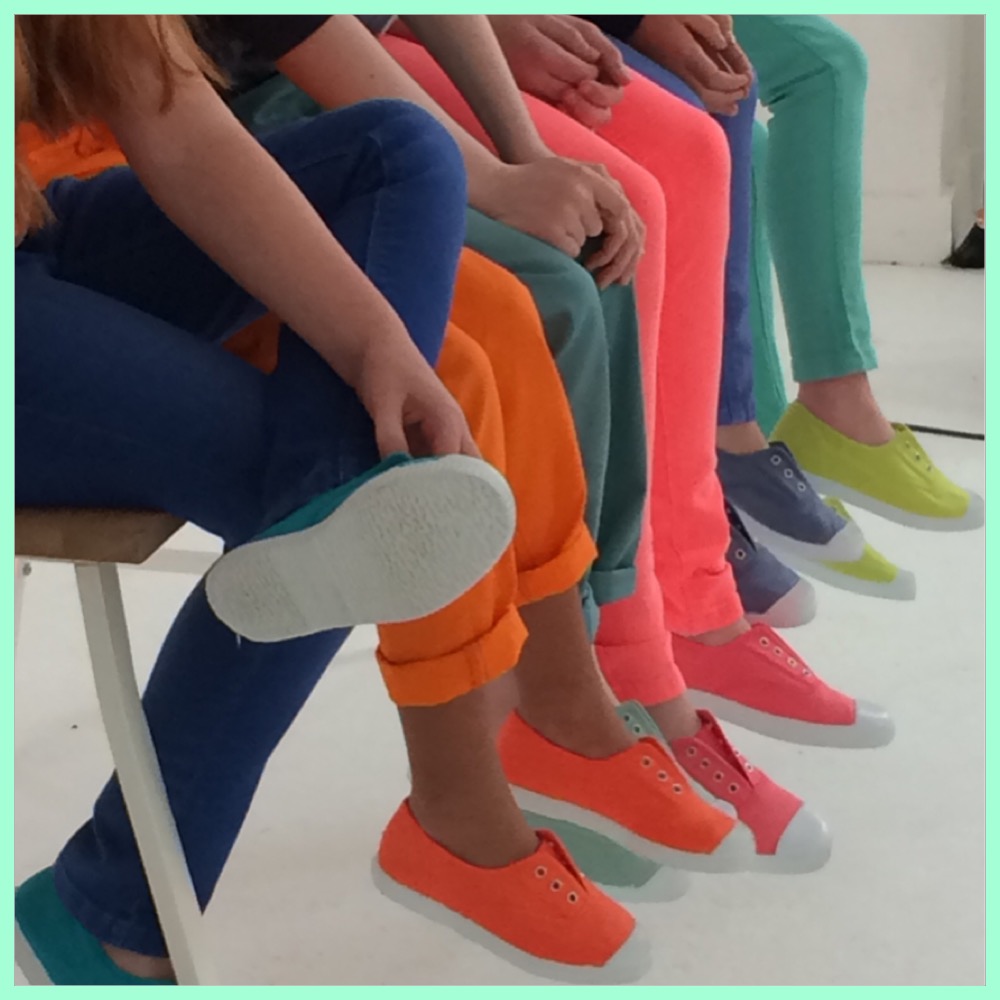 It takes months of organising and planning, and having the best team is key.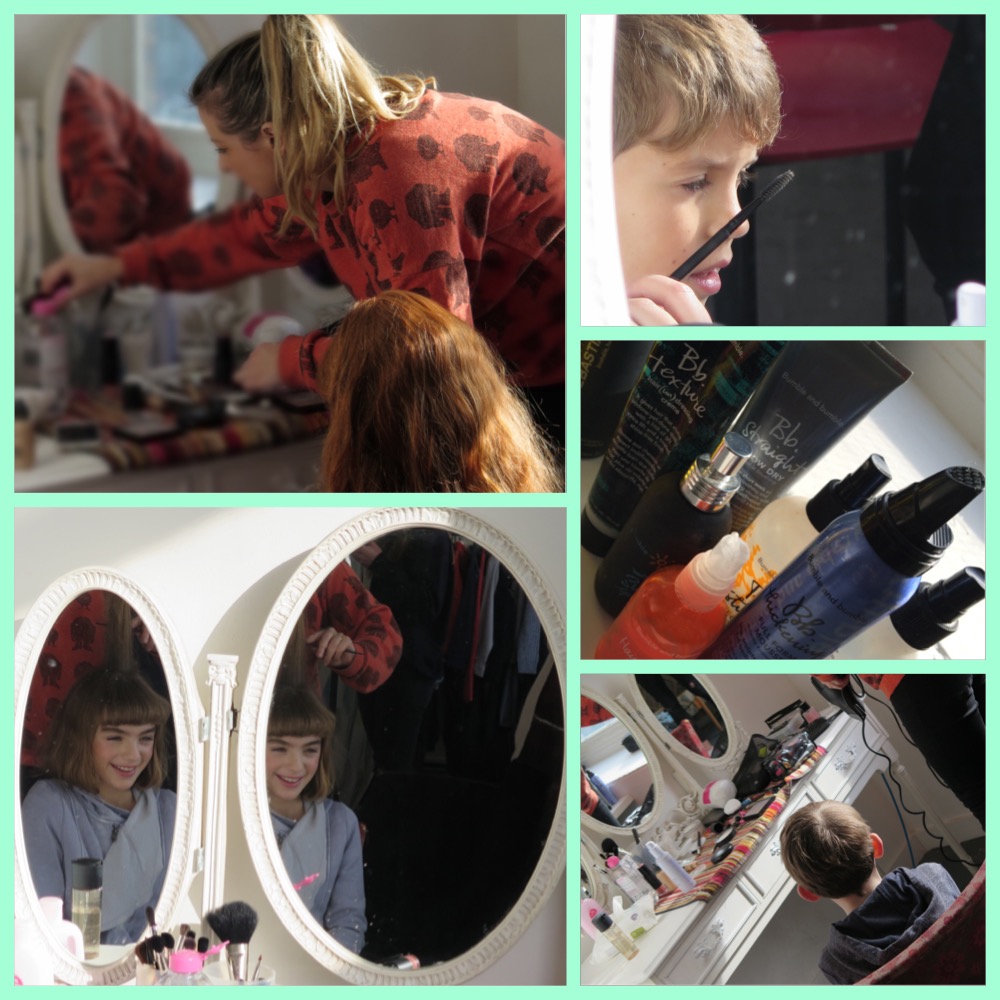 Maggie: Mark Shearwood is doing his third shoot for Papouelli. Continuity is key, so we booked Mark and the stylist Rachel, months in advance. I have a meeting to go through what worked on the previous shoot, and what we want to improve on. Then we need to find the right models with perfect feet for our collection!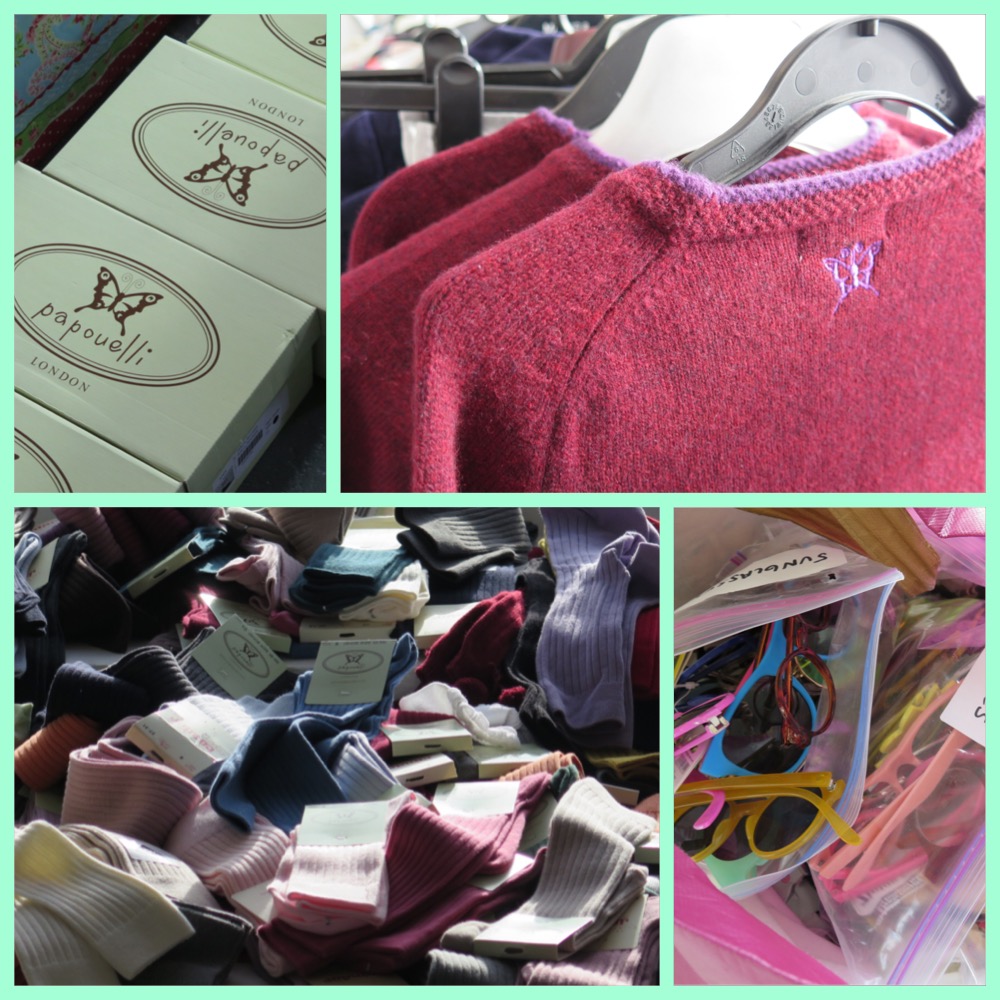 On the day everyone has a call sheet to adhere to… Our little models arrive and get their hair and make-up. Yes, even little ones have to have some help.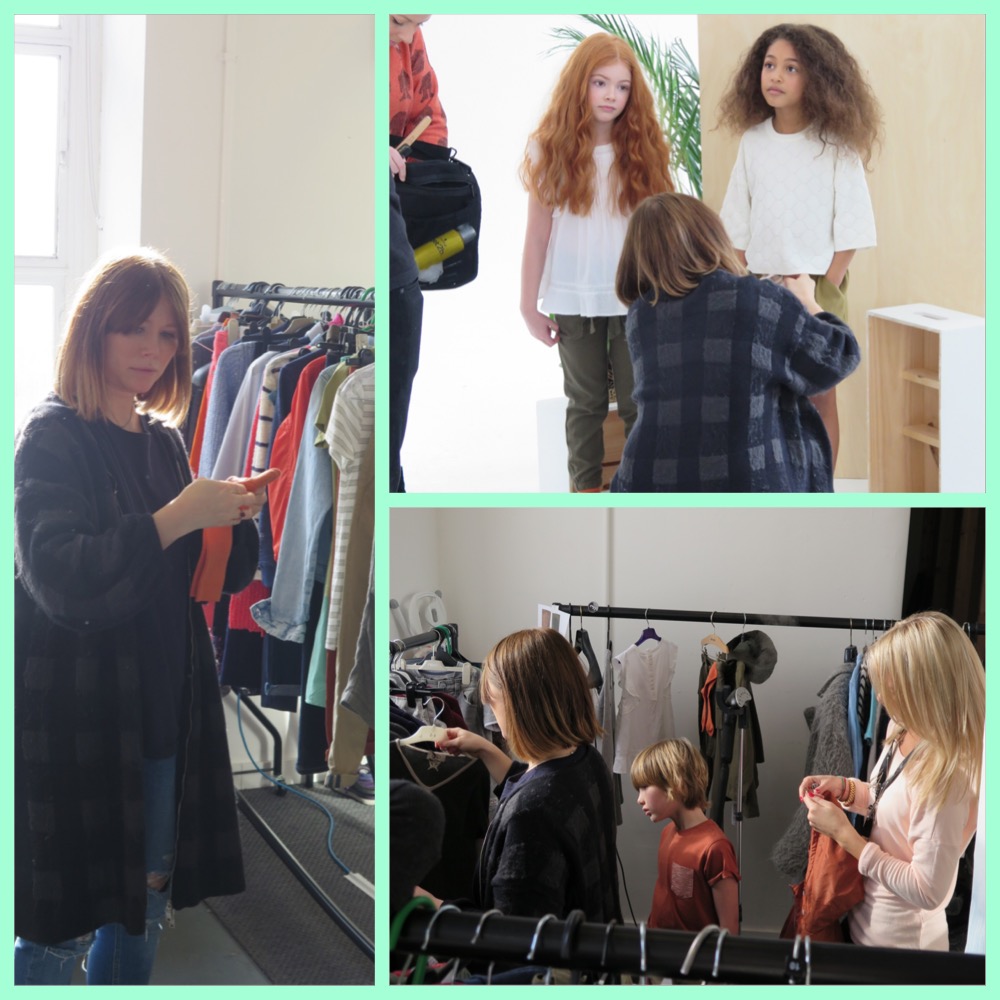 Maggie: The mood boards are created months in advance. We discuss ideas for california payday loans each look with Rachel. This all comes together on the day with the print outs up on a wall to refer to. Each look is very thought out. Our wish list of shots is diverse; sporty, party, school, holidays..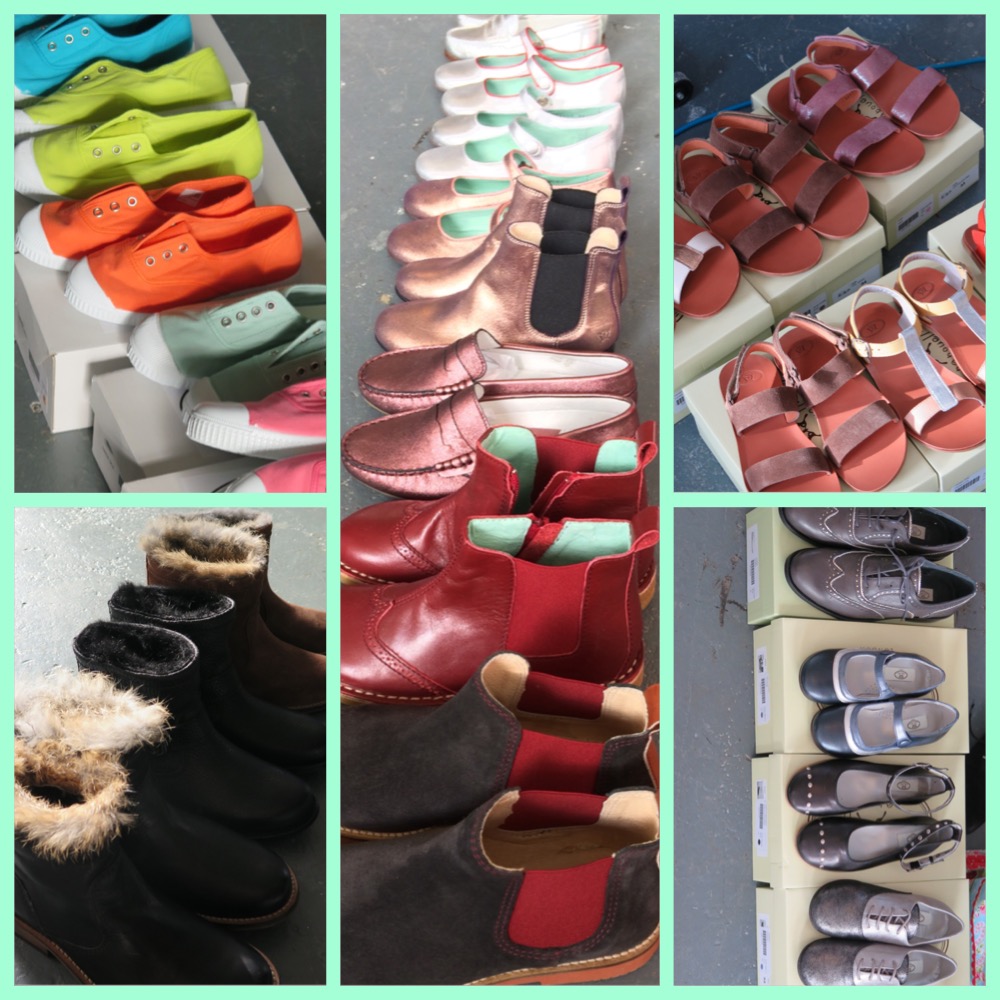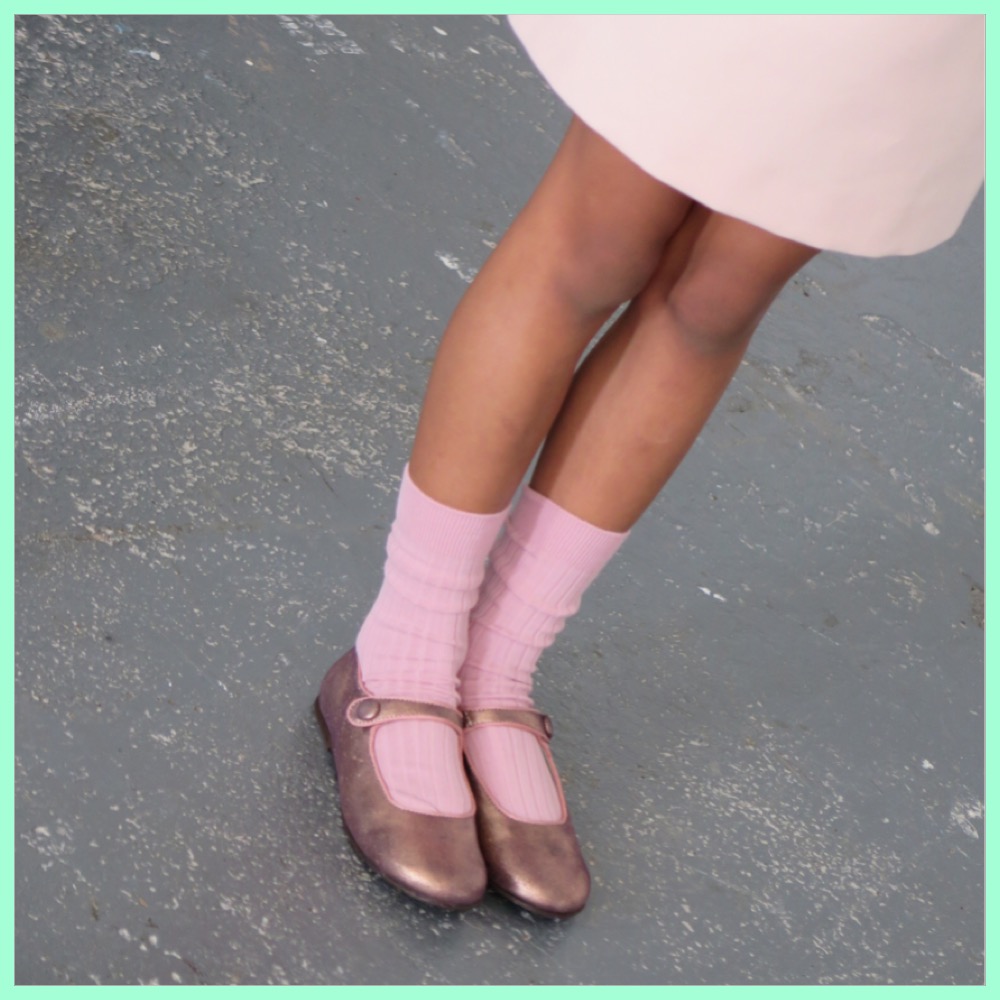 Maggie: Finding the right models to fit our shoes and look is very important, but our outfits start with the shoes at Papouelli, and clothes have to play second violin. Although one model, Nora has come back for the 3rd year running, she is so fabulous, just bigger feet!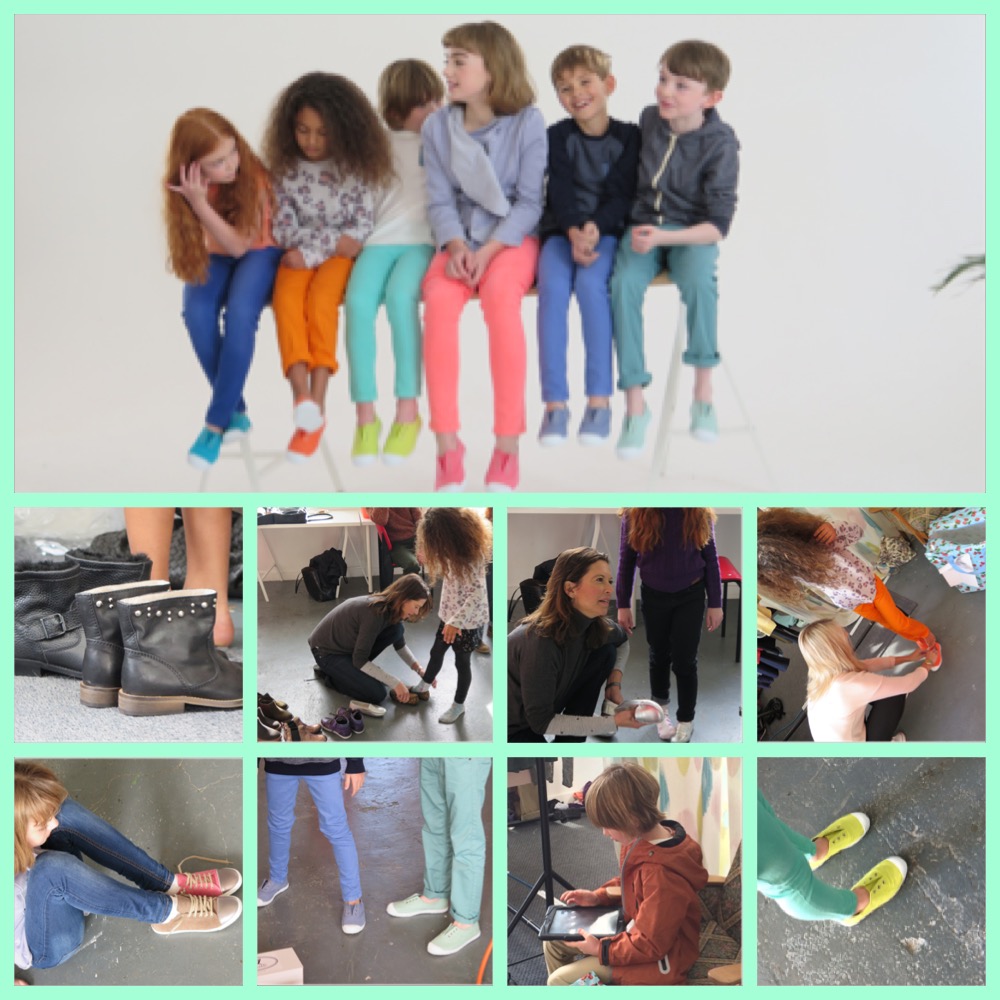 There is a lot of hanging around, whilst trying and fitting the shoes. Boys talked a lot of football, and girls played candy crush!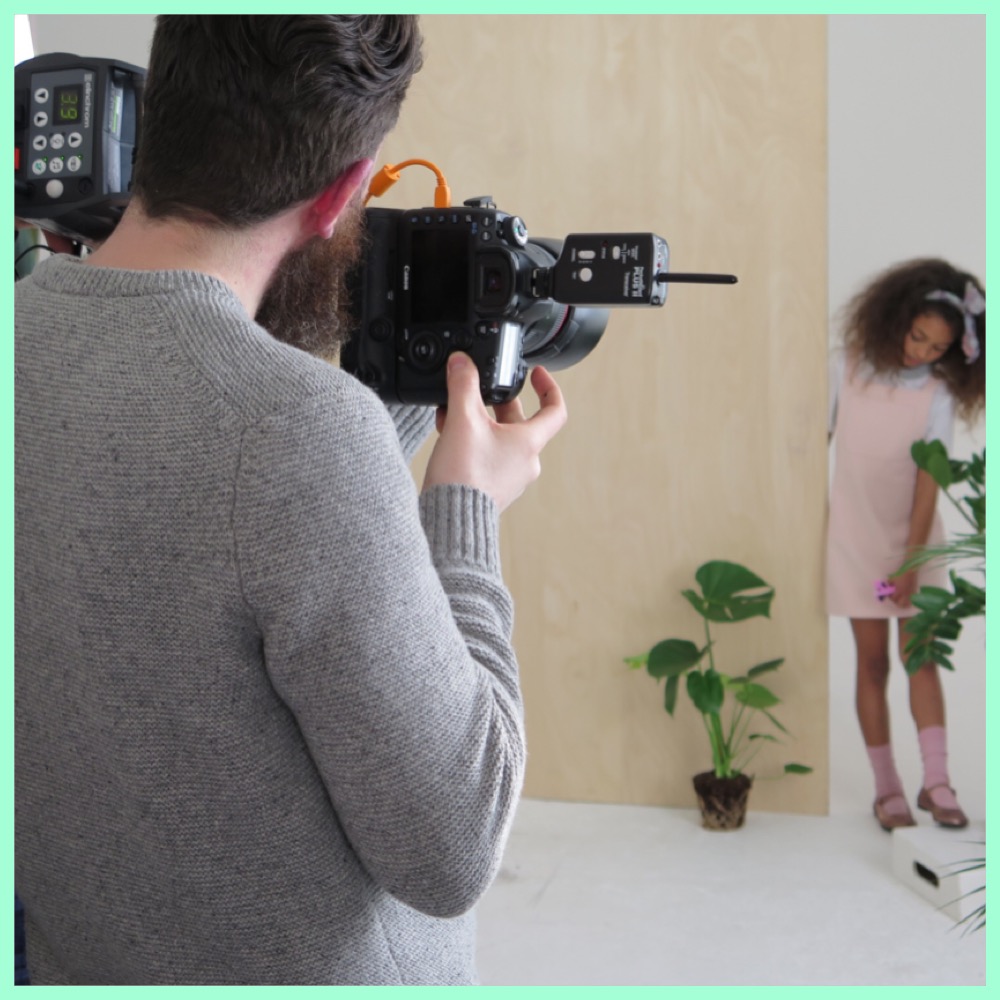 Mark had the task of relaxing everyone before getting that perfect shot.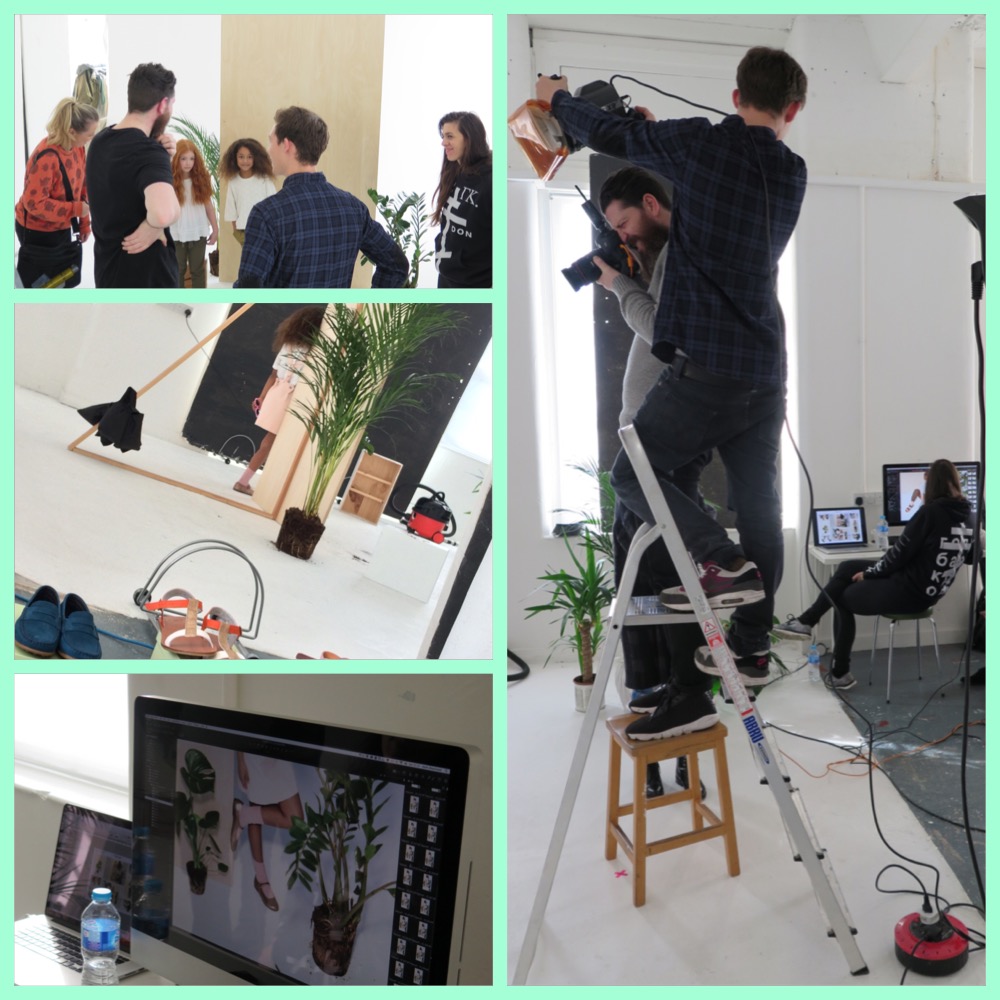 It was a long, but very successful day, and we look forward to sharing with you our 'In the Wild Campaign' very soon.
A big thank you to all our little models!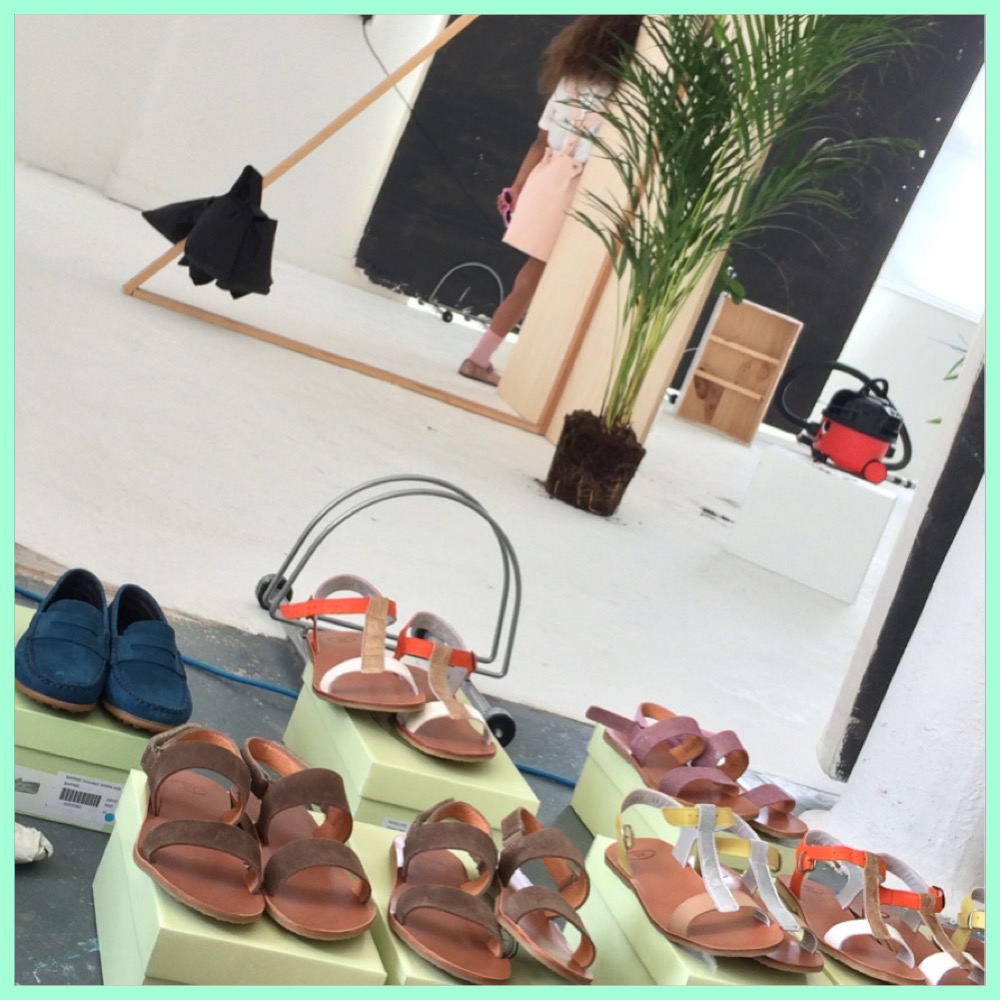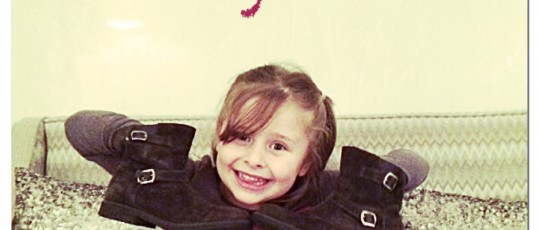 Finding the right boot take a little time, but when you get it right, what fun you can have!
Here is Ophelia's picture story of our Esi Biker boot over the Christmas holiday.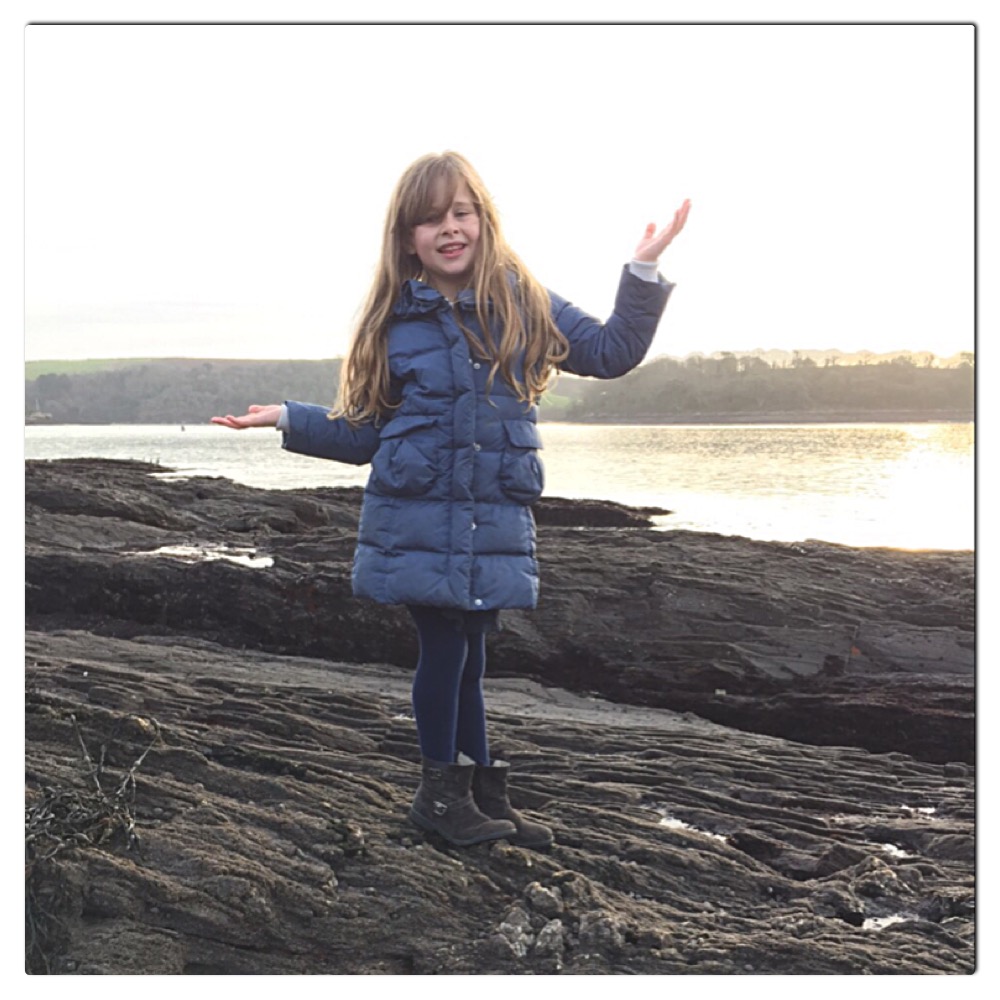 Picking an ankle boot, meant some coloured tights… of course! Armed with a Peggy Porchen cup cake it was off to meet Paddington Bear in Duke of York Square on a wet market Saturday ahead of Christmas.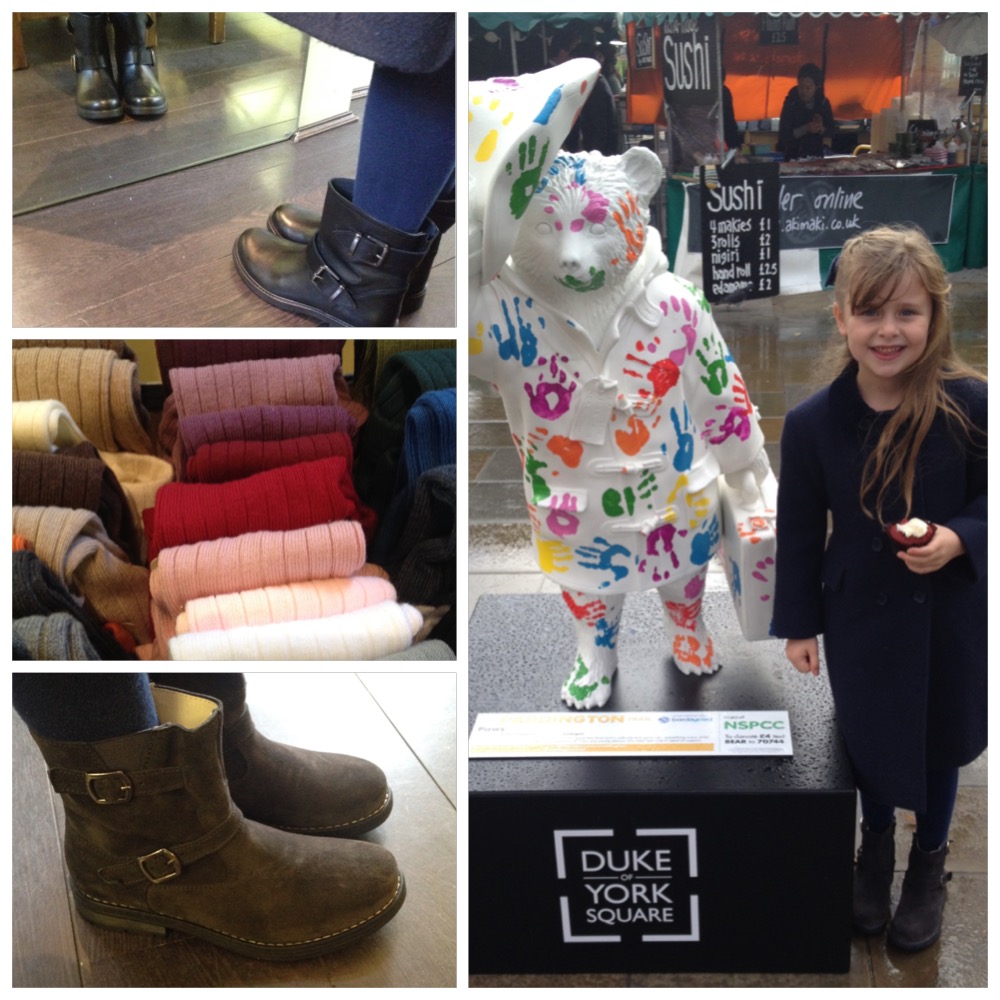 Christmas meant finding reindeer and a cold visit to Winter Wonderland..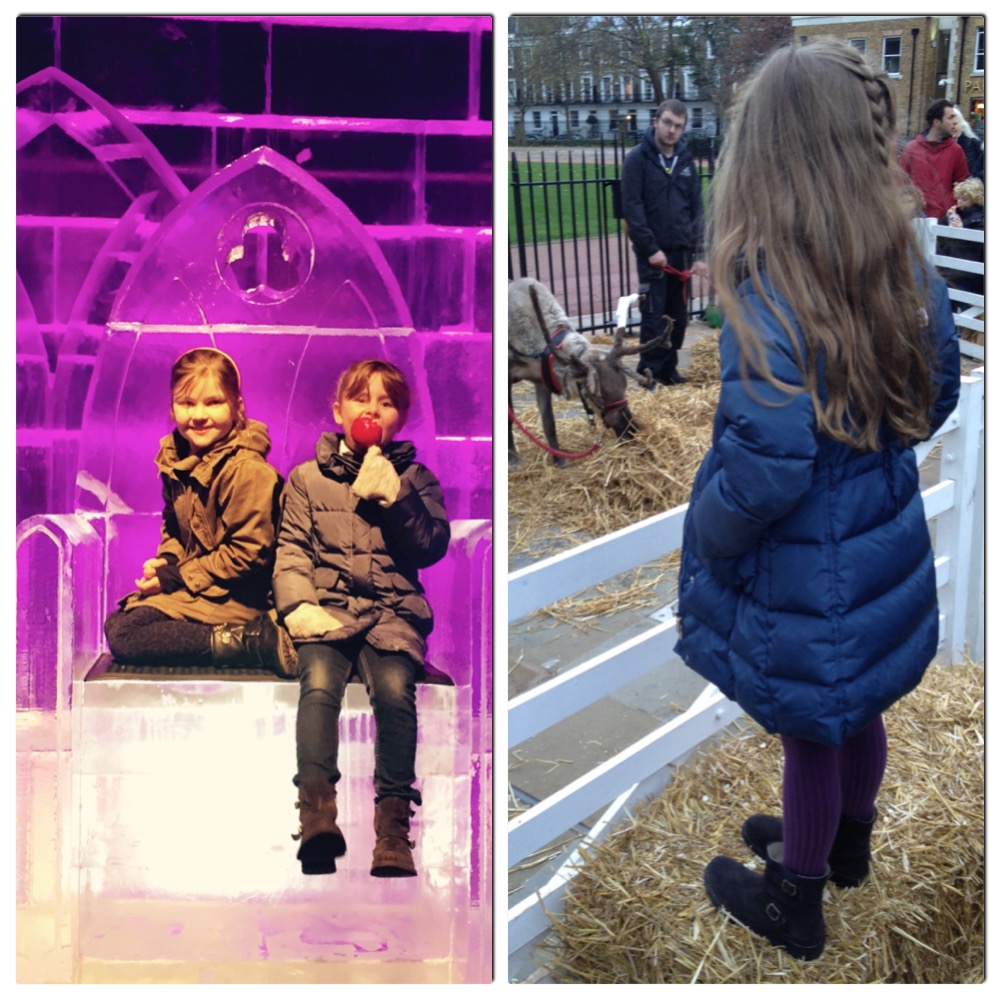 January has been met with some crazy weather, catching crabs wearing T-shirts and boots in Cornwall was sooo much fun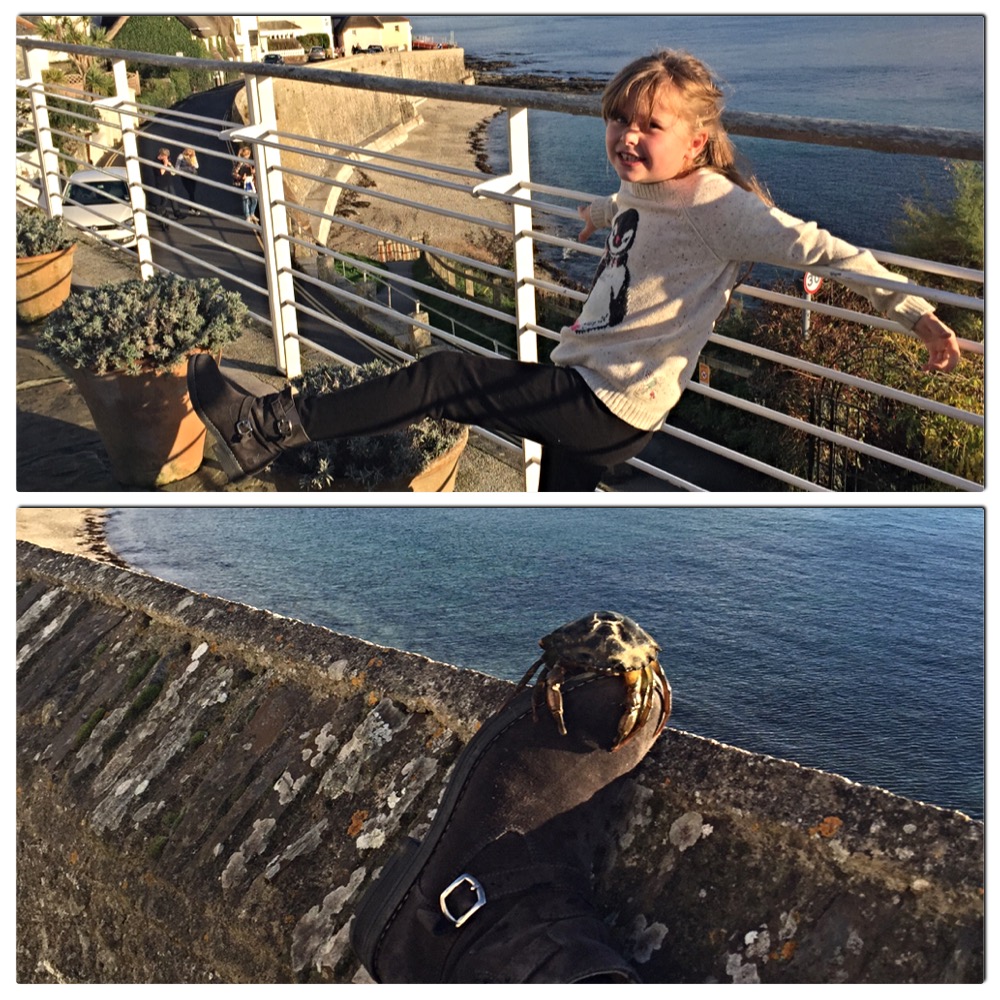 I love my boots…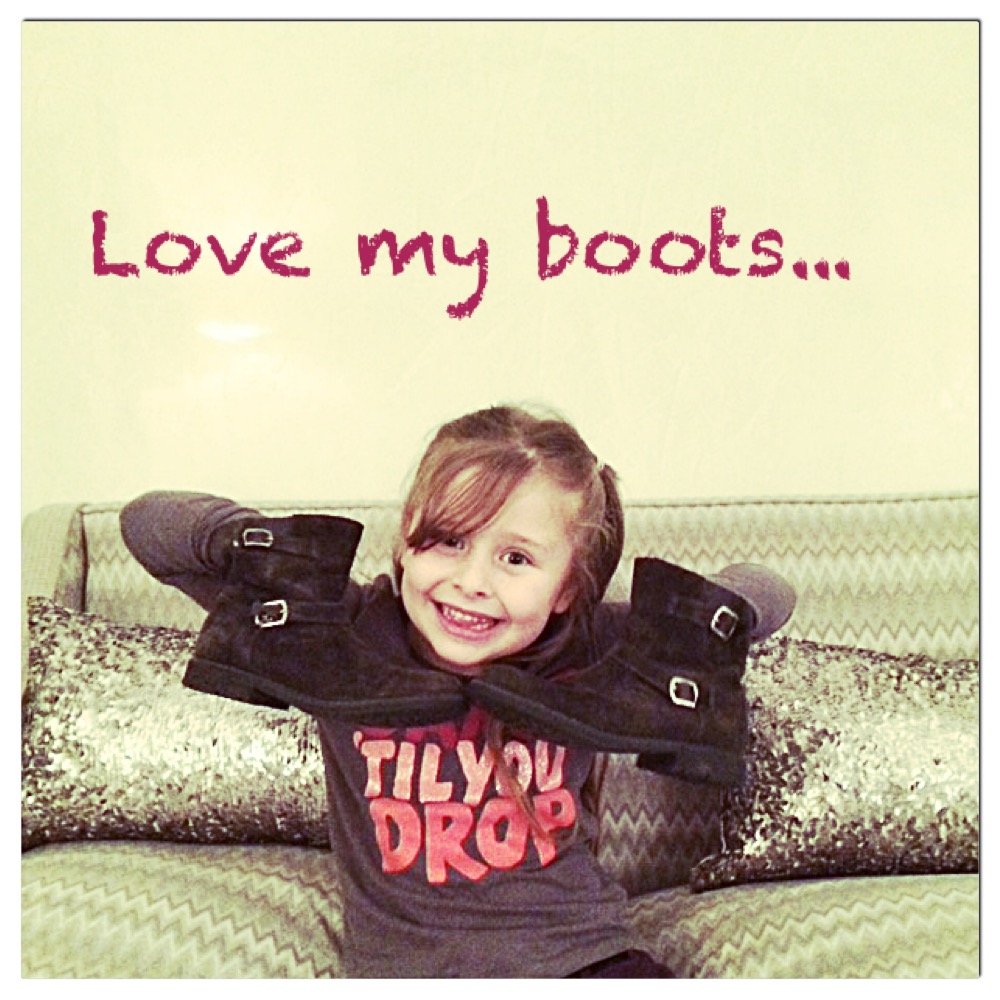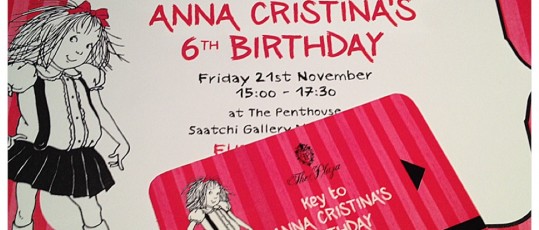 Picking your party shoes can nearly be as exciting as wearing them for the first time. Last month Papouelli were invited to a very special birthday party.
Getting our priorities right; into Papouelli to choose that special pair of shoes for the party girl.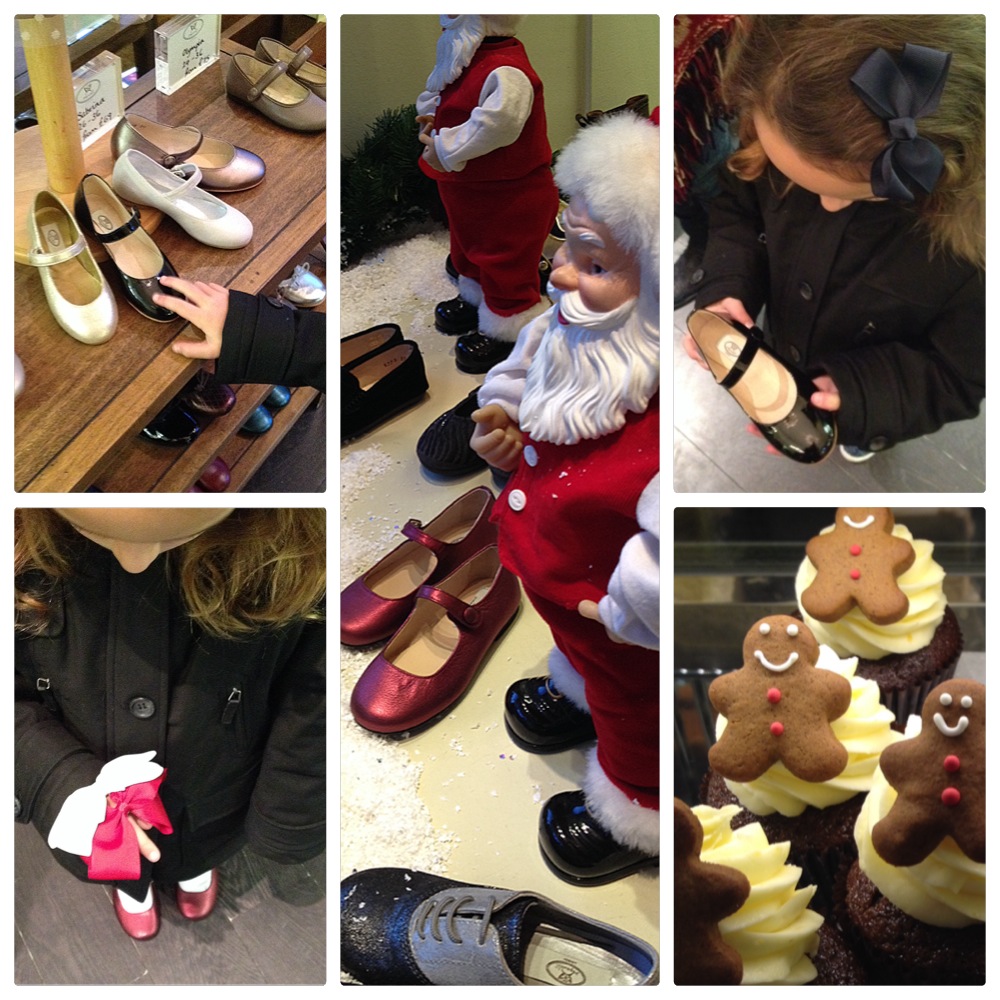 Shoes, bows and a few extras later, a little cup cake from our neighbour Peggy Porchen completed the shopping experience.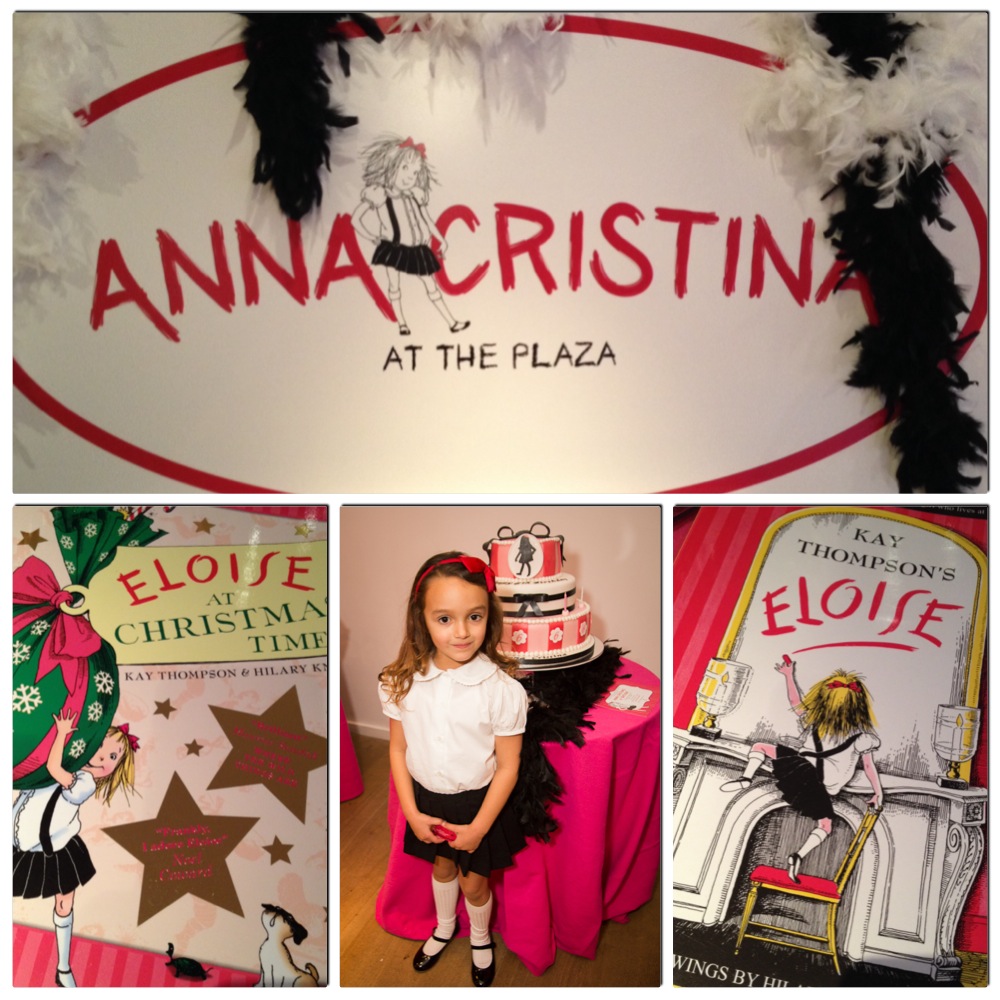 Day of the party, and all that is left is for the birthday girl to arrive.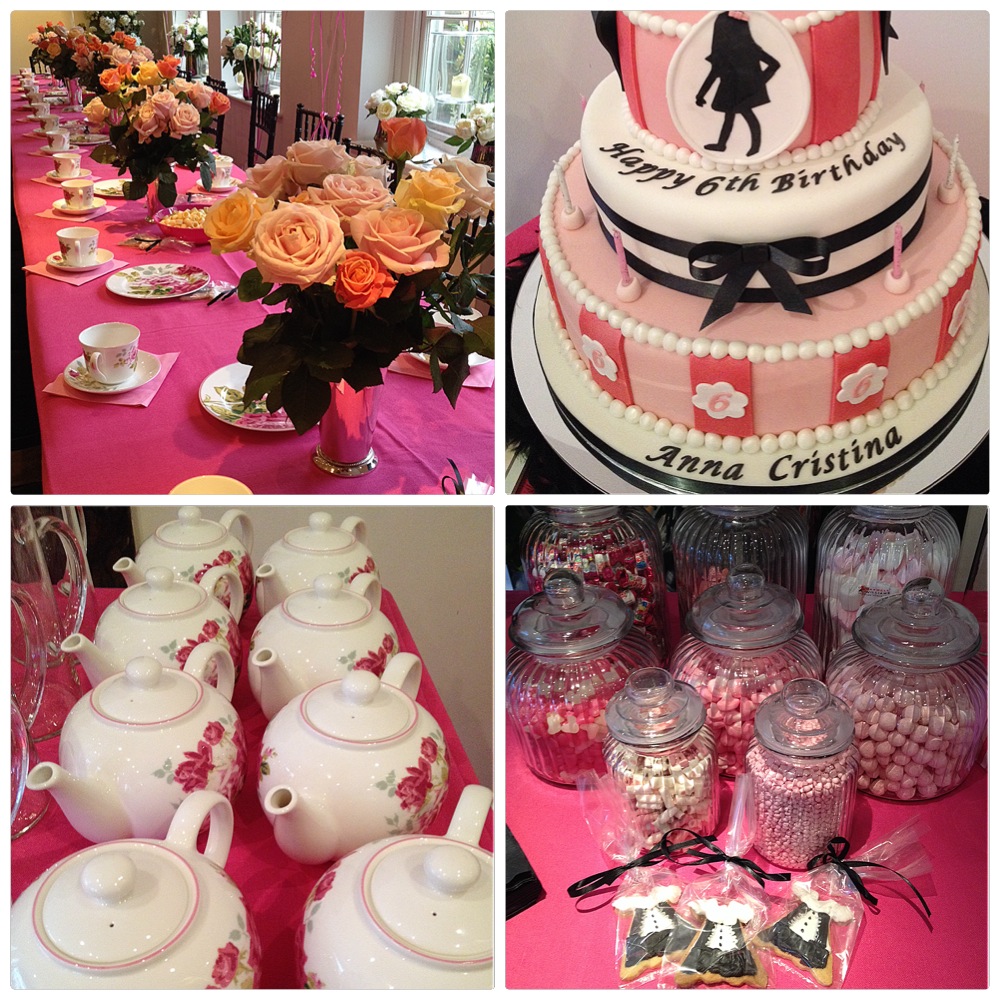 Little Anna Christina arrives all dressed up, very excited to greet her friends, and loving her party shoes!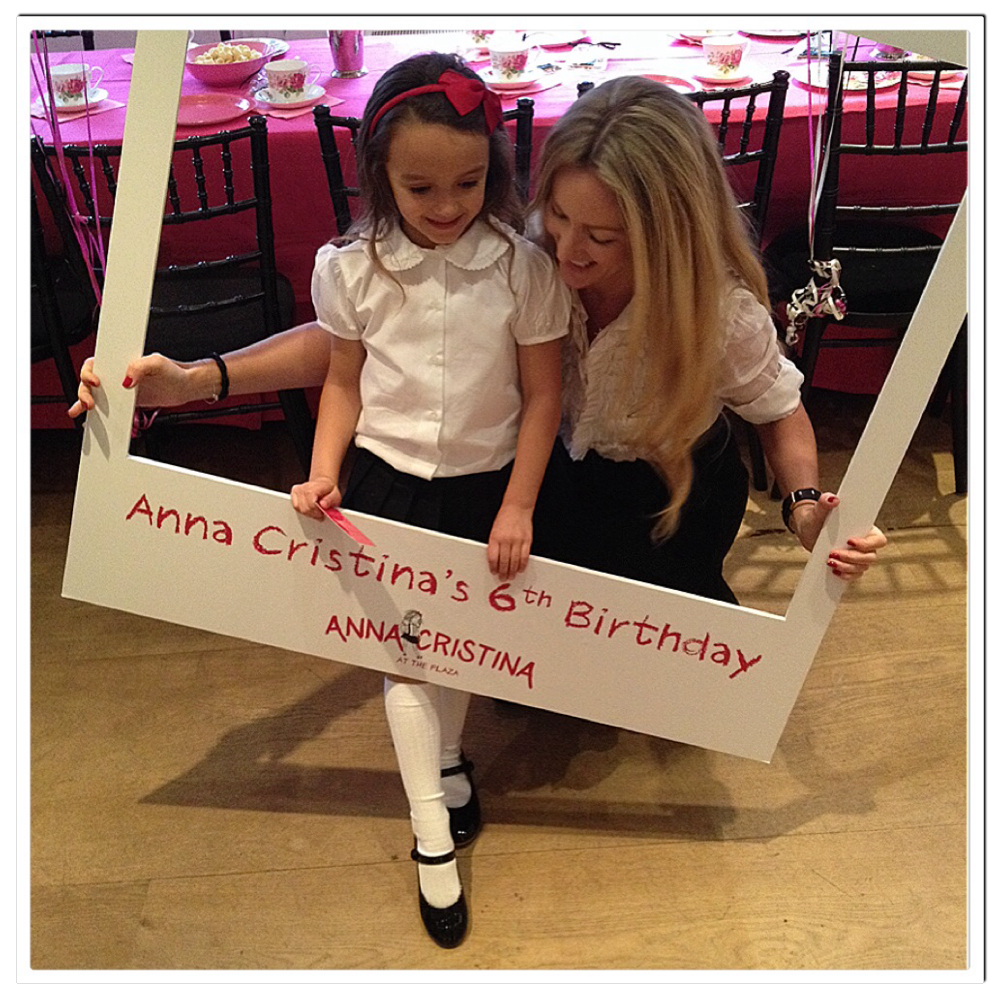 A photo opportunity with Mr Salomone, Plaza Hotel manager, was not to be lost!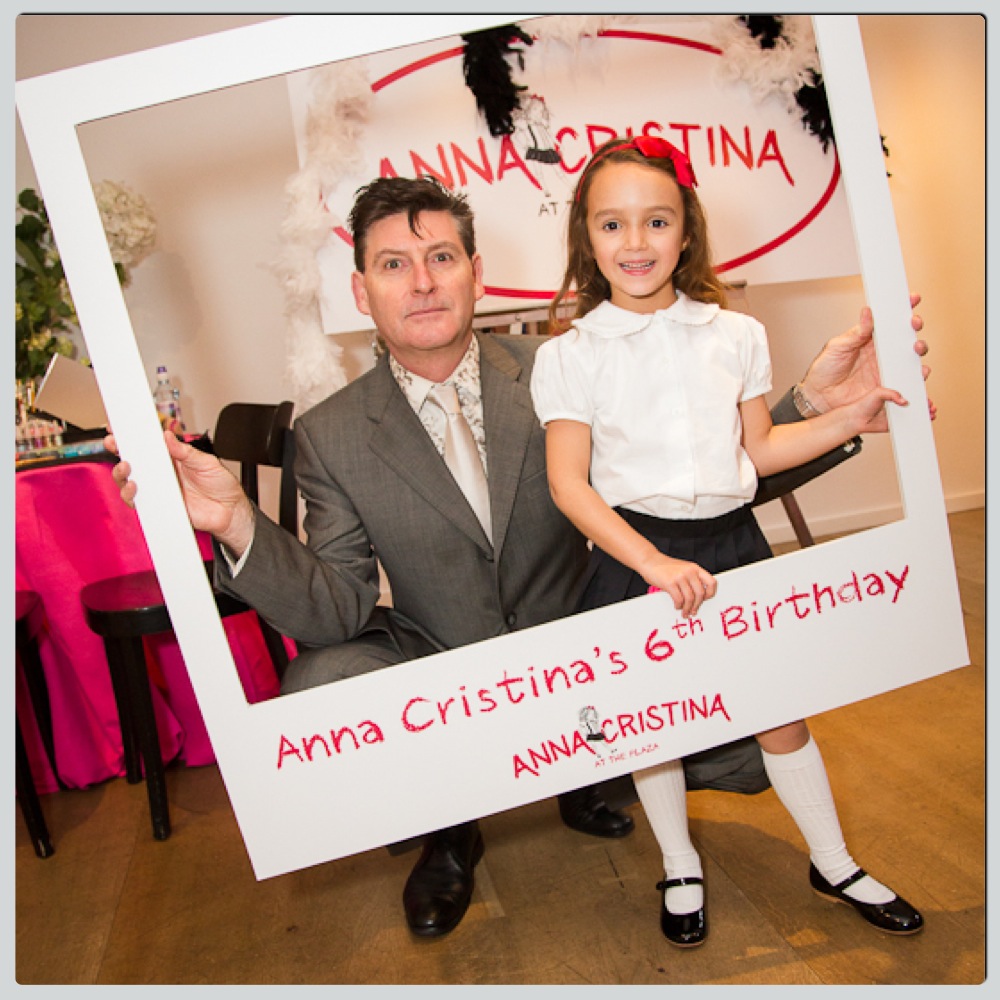 The party starts, so put your best foot forward. Whose shoes look best.. Mummy's or the party girl's?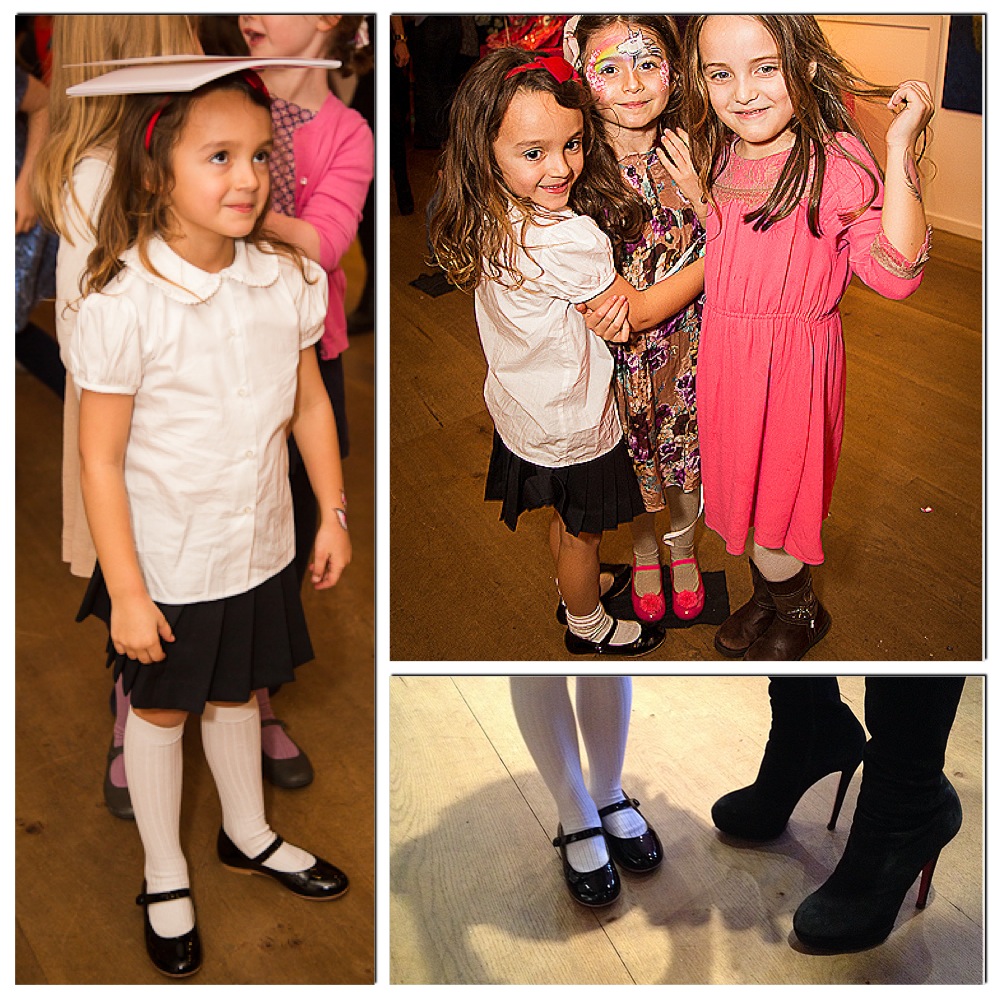 Time to go home, and the shoes are still on; socks down, and who has the happiest feet?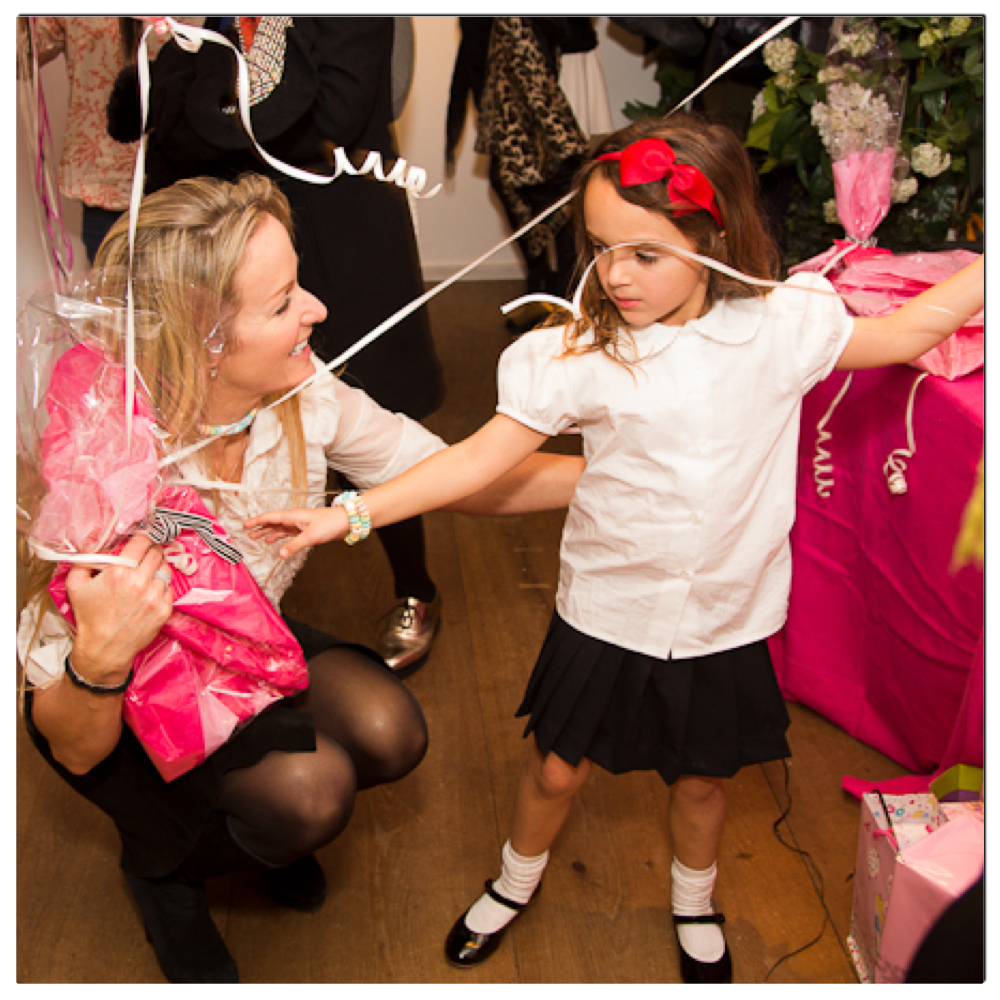 Happy Christmas to you all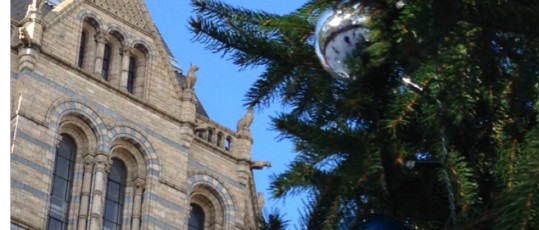 As the weather turns cooler, the nights draw in sooner, weekends in London can be so much fun as Christmas looms. Our favourite activity is ice skating in one of London's most iconic venues, the Natural History Museum in heart of South Kensington.
We couldn't wait to put on our lovely Papouelli cashmere, and join the penguins on the ice.
After all that energy burning exercise, a ride on the carousel and a hot chocolate made it a perfect Sunday.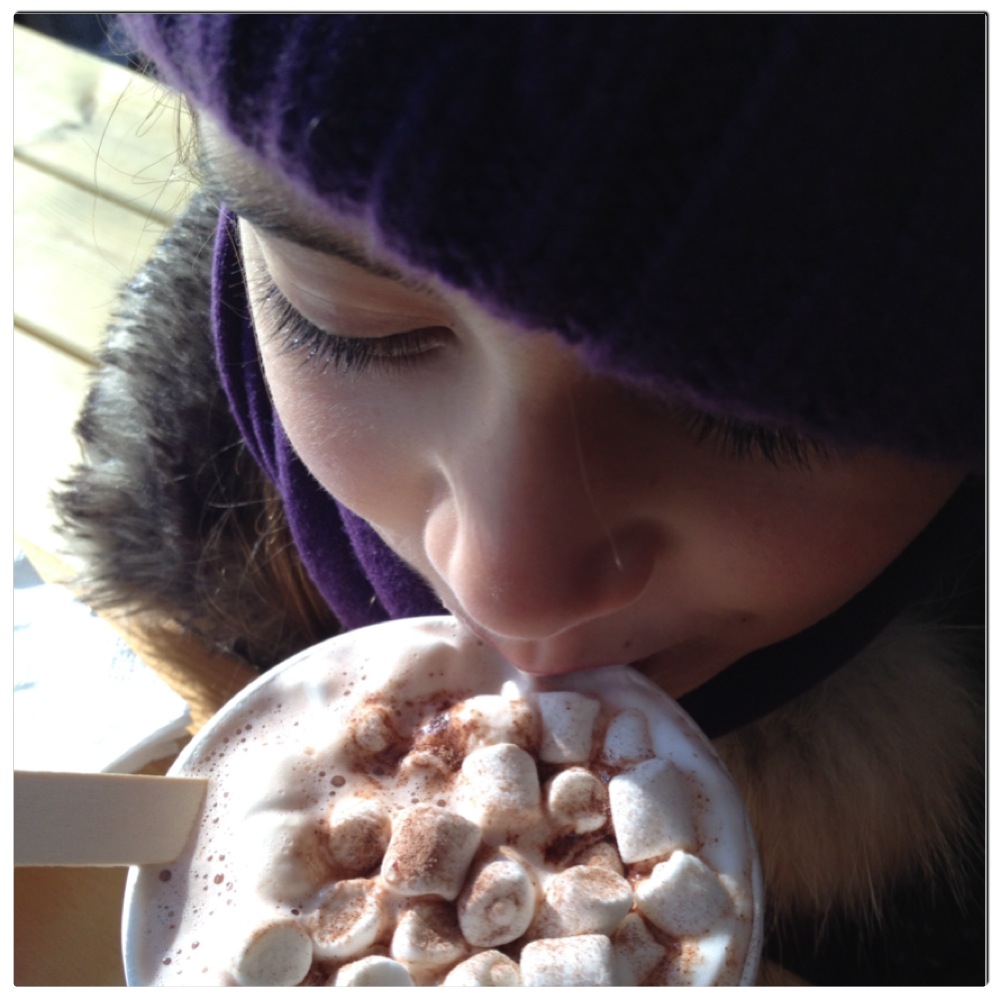 Papouelli cashmere hat £45 and scarf £49 with bobble
Papouelli pink sweater from £69
Jacket model's own
Natural History Museum ice skating runs until 4 January 2015
http://www.nhm.ac.uk/visit-us/whats-on/ice-rink/visit/tickets/index.html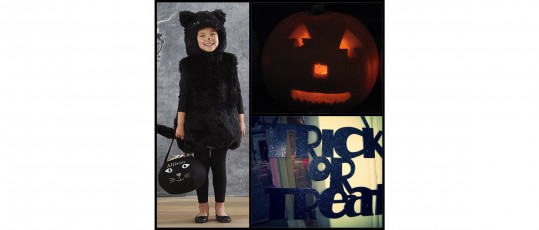 "When witches go riding and black cats are seen, the moon laughs and whispers 'tis near Halloween…"
Please come and join in the fun. Dress-up, paint your face, or come as you wish… Hosting our event will be our friendly witch.
Can you trick her or will you go for one of our sugar free sweets?
Please come and join us in the fun on 31st October from 4.30 – 7pm at Papouelli, Elizabeth Street, SW1W9PP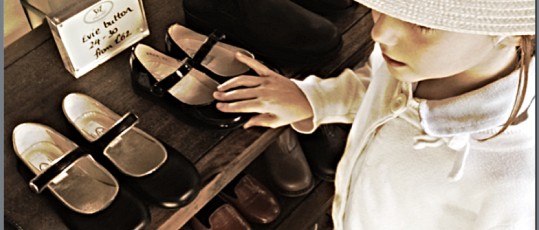 Size and Fit
Fitting shoes after the summer break, when many of us have been enjoying sandals and showing off pretty feet… It feels strange wearing leather shoes again. We pride ourselves on the fitting service we provide. We have all fallen into the trap of buying shoes to grown into. This is an example of a badly fitted shoe. 70% of foot problems are caused during childhood wearing ill fitted shoes, or the wrong footwear.
Fitting a shoe:
Child should stand up straight with their weight evenly on both feet. Check there is no space behind the heel. The shoe should sit snugly, but should NOT touch the ankle bone, to avoid rubbing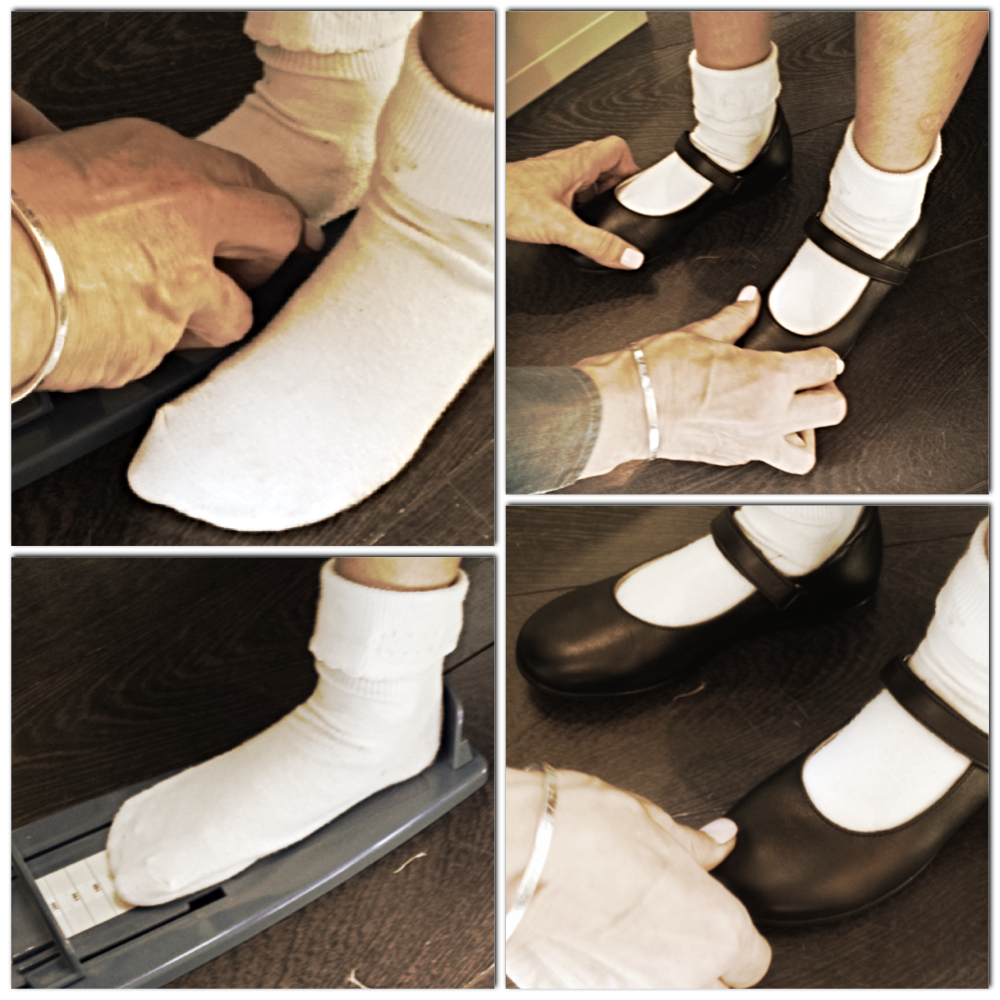 The Width:
Check by using your thumb and forefinger, placing them on the edge of the widest part of the shoe (start of big toe to the start of the baby toe) and move towards each other across the toe of the shoe. The leather should give gently. If it doesn't move, the shoe is too narrow, if you can pinch the leather easily, it is too wide. With a T-bar or Mary-Jane you should be able to run your finger under the rim of the shoe. Sometimes a half inner sole will solve any gap, and offer more comfort.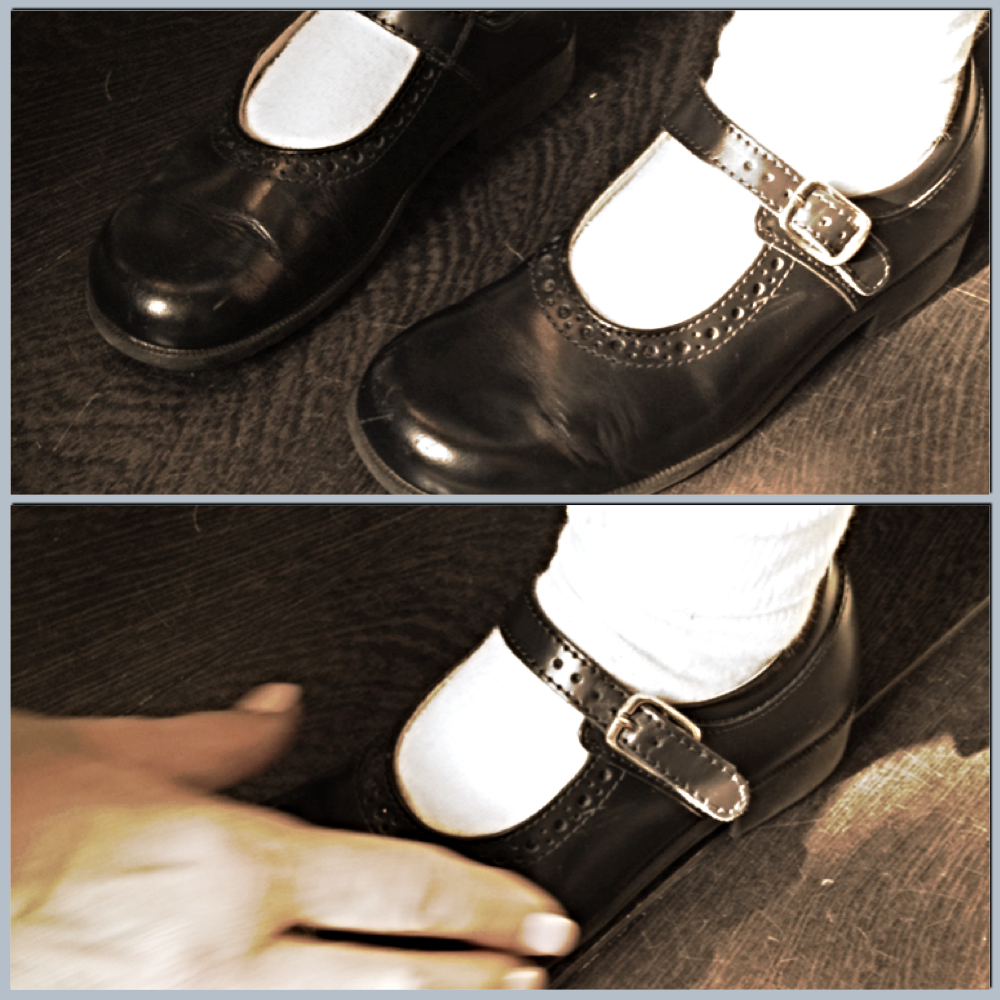 The Length:
There should be about a thumbs width of growing room at the toe of the shoe.
The Walk:
The shoe should not slip at the back.
The same applies of course to party shoes!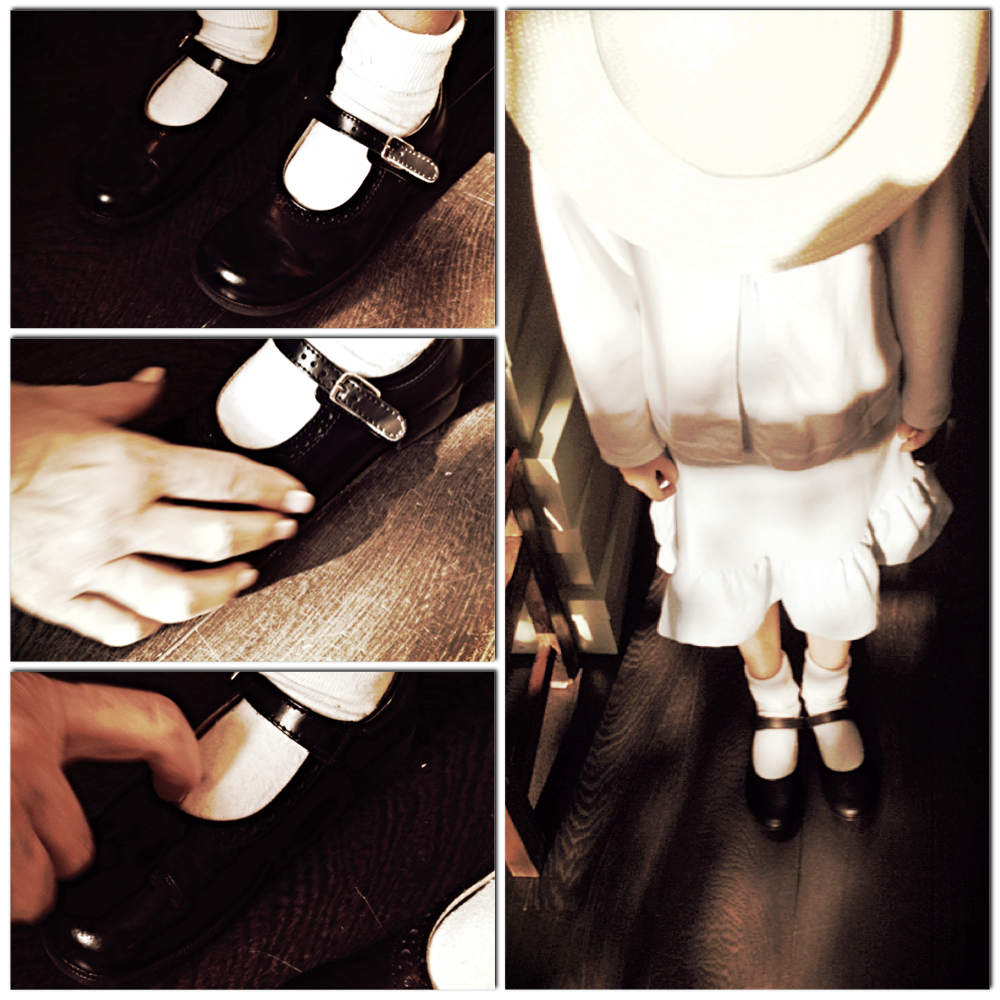 Delighted with a new bow and a new pair of shoes, another happy customer at Papouelli
Caring for your shoe:
A breathable leather upper will allow perspiration to escape, and give the shoe a longer life.
Shoes with a soft flexible upper and sole will direct lender payday loans allow natural movement and growth of the child's foot. Where possible choose shoes with adjustable fastenings offering a more secure fit.
Finally, a little polish and replacing the sole and heel on worn shoes can make them look as good as new.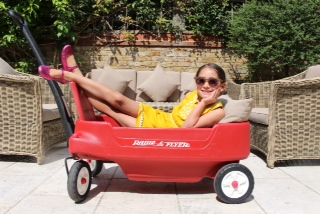 The winner of our Summer Competition was Angie, wearing her yellow shoes to the zoo, congratulations! Scarlett was our runner up. Please do keep sending us your photos on how you are wearing your Papouellis, we love them!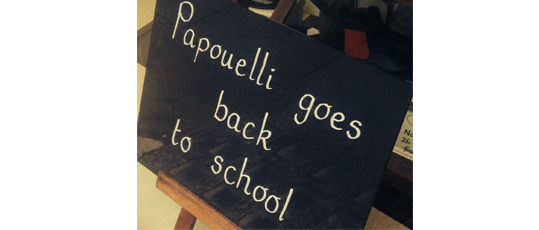 what a lovely blog by Little London Whispers, we thank you!
www.littlelondonwhispers.com/my-blog/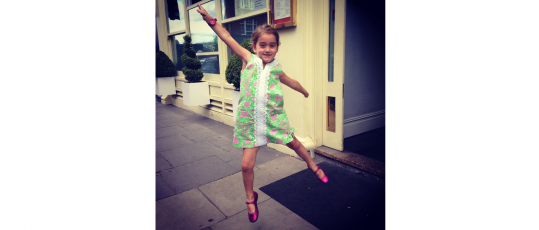 Summer Competition – #mypapouellis
Enter our summer competition #mypapouellis – upload a photo on your instagram with the hashtag and show us how you are wearing yours this summer.  We will choose our favourite picture and the lucky winner can choose a pair of Papouellis of their choice from our new Aw14 collection. You can also email you photo to info@papouelli.com. Competition ends August 31st 2014.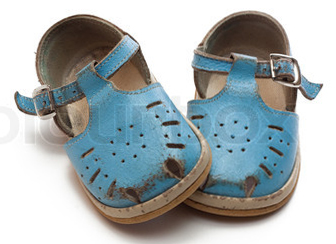 Papouelli offer a unique fit and polish service at both their stores. Do come by with your children and our trained staff will check the fit. We will also shine them up with our amazing Renapur balm. We would recommend your school age child's shoes are checked every 3-4 months.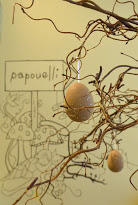 We are open on Saturday 19th April as normal until 6pm, closed on Easter Sunday, but open on Easter Monday from 12 until 5. Happy Easter!