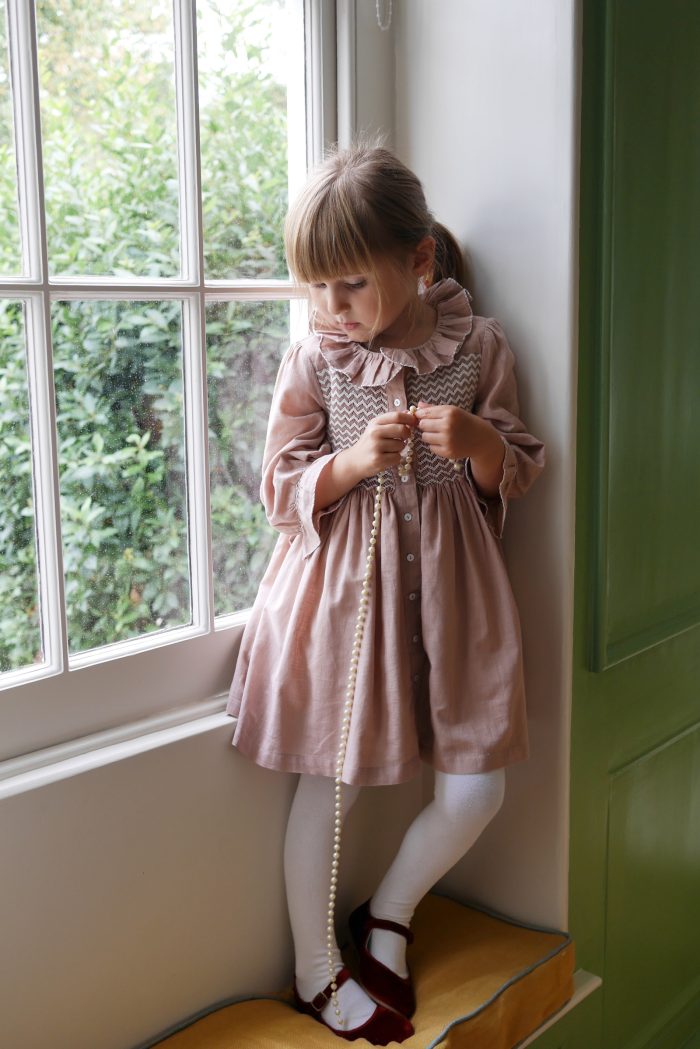 Papouelli X Smock London
The Audrey Hepburn Dress
An exquisite collaboration, aptly named The Audrey Dress, by Smock London for Papouelli.  Named after the style Icon Audrey Hepburn, the dress takes it's inspiration from Audrey's reputation for understated elegance coupled with Smock London's exceptional smocking craftsmanship.
The result is a timeless smocked frock in a chic hellebore hued cotton, emblazoned with diminutive four step trellis zigzags stitched in pearl threads by French maker DMC. The dress is finished with richly smocked cuffs and a handworked cross-stitched frill collar. Fully lined, it is designed to fall below the knee at the beginning of the age range and grow with her. 
We think the dress looks stunning with a pair of our velvet Mary Jane strap shoes.