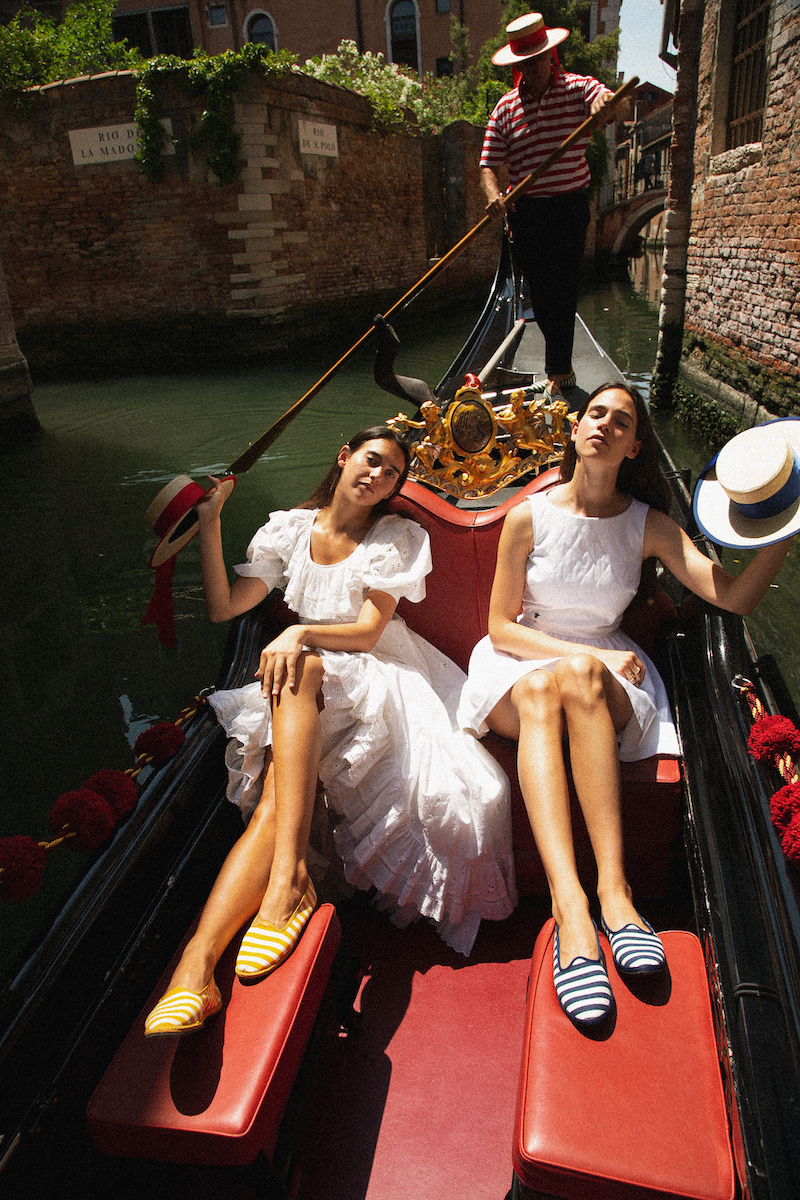 PAPOUELLI X VIBI VENEZIA
We are thrilled to be partnering with the sisters Viola and Vera Arrivabene, who have united their love for Venice with their passion for furlane to create the ViBi Venezia world. Both the Mary-Jane strap shoe as well as the velvet slipper are created in exclusive colours for Papouelli.
ViBis are always perfect, elegant and comfortable they beautifully complement any outfit, on a summer day or a winter afternoon.
The furlana is the quintessential Venetian slipper: the name dates back to the XIX century, when a few ingenious and brave ladies from Friuli began producing footwear with left-over fabrics and old bicycle tires. The furlana was an immediate success among gondolieres. The rubber sole allowed them to have a firm grip when rowing while still protecting the precious pitch-black varnish on their gondolas.