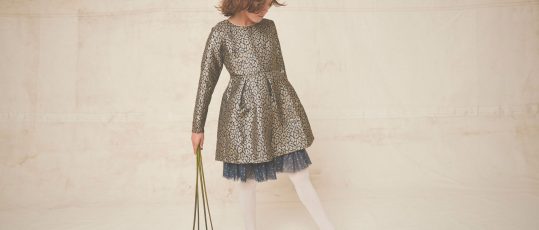 Every year we try and give you all a few ideas for Christmas. Maybe you have family visiting, maybe we highlight one thing you haven't heard of, either way we wanted to share with your what our picks are this year in London for 2019.
Ready steady GO… who is on for a race? We have the best one to start the crazy Christmas season; head for Covent Garden on Saturday 7 December 11-1pm for the great Christmas pudding race, and watch the teams compete, whilst raising money for Cancer Research.
Christmas isn't Christmas without The Snowman at the Peacock Theatre. A staple in our children's childhood. A tradition that is so easy to pass down year after year after year.
Charlie and the Chocolate Factory: If you want an afternoon tea with a godchild or maybe your godchildren, take them for an afternoon tea at One Aldwych for a Charlie and the Chocolate Factory themed tea.
Fortnum and Mason have storytelling with Father Christmas. Then head downstairs for the tastiest Christmas treats in London.
Neighbourhood Cinema has a variety of Christmas themed films this year. Take your pick or book the ROH screenings of Coppélia or Sleeping Beauty.
David Walliams brings his Billionaire Boy to the stage for the first time. This absolutely ticks the box for fun, magic and humour, or with older one see The Lion, The Witch and The Wardrobe at The Bridge Theatre.
Hogwarts in the Snow. Harry Potter studio tours are pure magic. Take your child on one of the greatest studio tours in the UK. Located just an hour from London at the Warner Studios.
Fancy an old-fashioned Christmas Fayre – well who doesn't love a festive fayre? Find it 6-8 December at Hampton Court Palace. Home of Henry VIII and a maze to lose your children if the season becomes too much – just kidding!
One of our customers recommended a beautiful exhibition downstairs at Japan House in Kensington. WOW City Lights and Woodland Shade, allow you to put your face on a traditional Japanese doll. There is also a wonderful interactive wall where you to build trees for birds to hop onto. Suitable for age 6 and under. It is utterly charming and free.
Finally remember that Elizabeth Street have their Christmas Fair on Sunday 1 December, and in Marylebone, our evening is 5 December. Do pop along and see us. You may even find an Elf in the shop!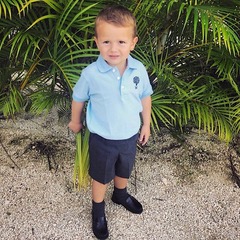 As many of you are aware, Hurricane Dorian tore through the islands of the Bahamas this month.  With winds gusting up to 220 mph this was the largest storm on record in the Caribbean.  60,000 people have been effected with 6,000 being evacuated to the mainland who have lost everything they own.  Children are living in gymnasiums, churches and hurricane shelters.  Schooling is being sought for these evacuees this week but they will need uniform and shoes going forward.  A Bahamian friend is working closely on the ground to help find gently used black school shoes for all ages and sizes. Shoes are often expensive so a luxury for many families.
Papouelli have volunteered to take in any of your old BLACK school shoes you wish to donate. We will collect them at each of our stores until Monday 14 October 2019. We then have someone leaving from London going back to the Bahamas and will take the shoes we have collected.
We would ask that you only donate good quality shoes, and shoes that don't need to be re-soled. If they have been polished all the better, if not, I'm sure we can give them a little polish with our best seller Renapur.
This is very much a feet on the ground initiative and it is for this reason we chose Team Fox Bahamas as our winner for the Back to School giveaway.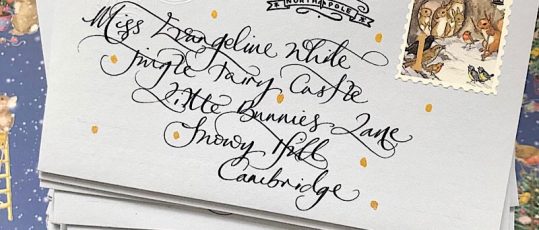 There is always a special kind of magic about Christmas in any child's life. We thought we would share four of our favourite finds in London this Christmas.
Our first, is a beautiful company who caught our eye a couple of years ago, called Polar Post.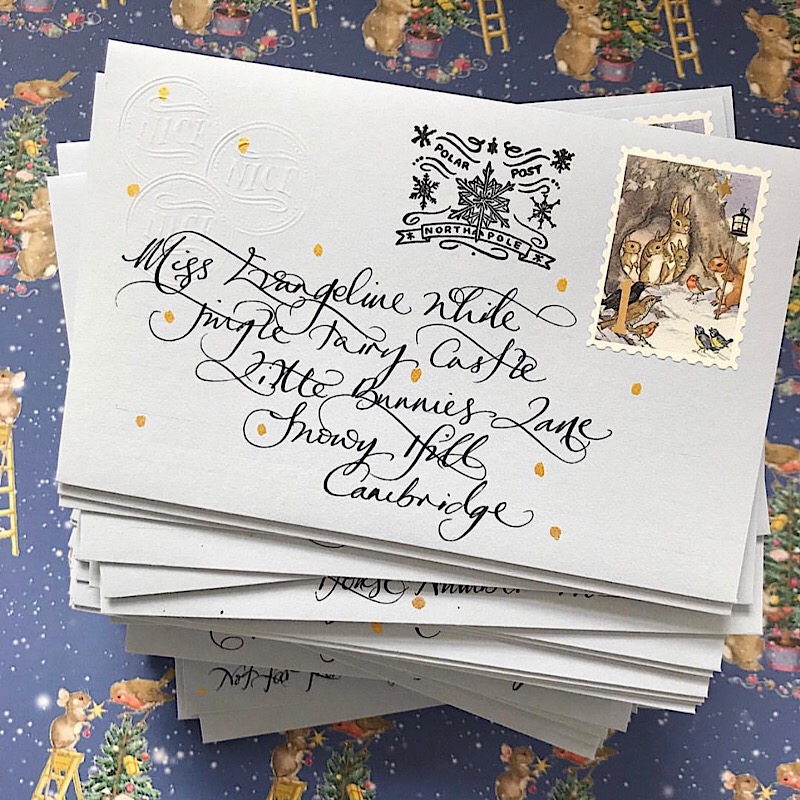 Polar Post send letters to and from Father Christmas at the North Pole. Let your child believe in the magic that Father Christmas brings. Beautifully scripted letters arrive addressed to your child for Christmas morning. The whole package is just heaven, and we fell in love the moment we found it. The sooner you do it, the sooner you get ahead of the Christmas rush. www.polarpost.co.uk
Our second is a fabulous new show called The Wider Earth at the Natural History Museum.
Whilst you may be going to see Hope the Whale, or a little bit of ice skating around South Kensington's most famous ice rink, there is also one of the most beautiful shows we've seen. The Wider Earth has been set within the Natural History Museum and is running until 24 February 2019. It is the story of Charles Darwin's adventure on HMS Beagle. Aged at 8 years and over, this isn't only a show for children it is for adults too. This is the story behind one of the most important discoveries in history. Enjoy the playful fun with the puppets Darwin discovers from the Iguana to the armadillo. It's the most delightful enjoyable production.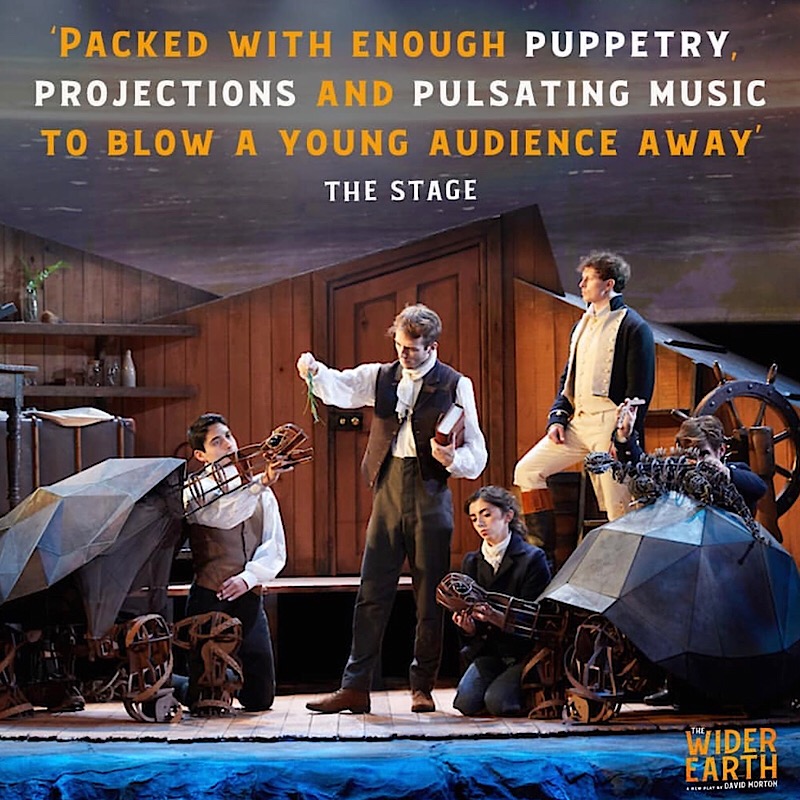 Our third choice of course involves a little light sparkle.
Christmas at Kew is a winner we know that. This year London Zoo has a light trail. You don't see the animals, they have of course gone to bed, but what fun to see the zoo by night lit up with Christmas cheer – we love this idea for something a little different.
https://www.zsl.org/zsl-london-zoo/whats-on/christmas-at-zsl-london-zoo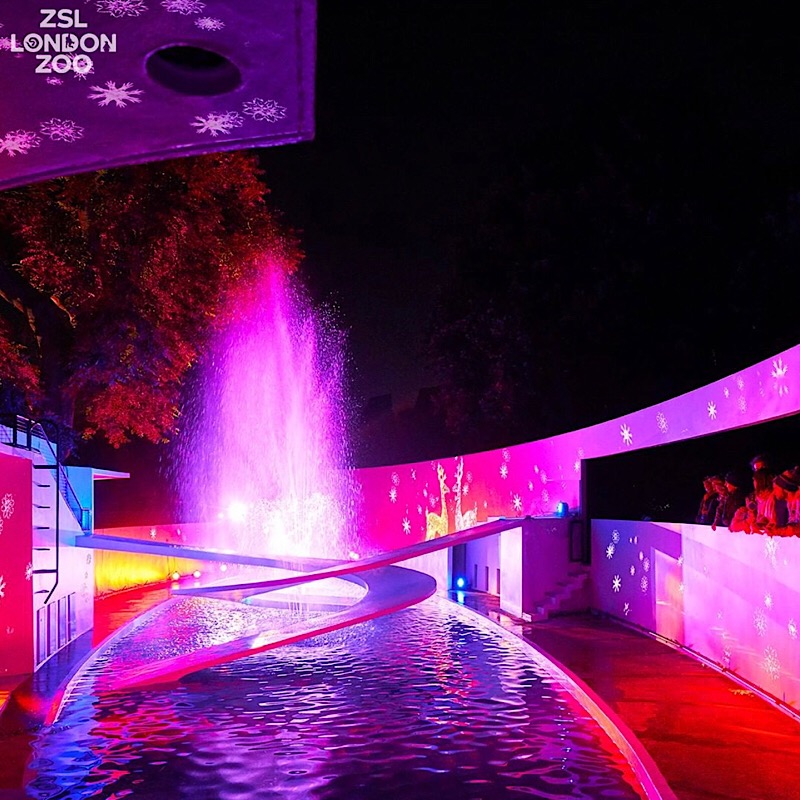 Finally, a Day Out in London this Christmas:
There is no better place to discover than Christmas in Greenwich. Take the MBNA boat from Embankment door to door you arrive at Greenwich Old Royal Naval College. There is a Winter Town Festival this year, a Christmas market, Ice skating, and of course, Father Christmas. Greenwich is one of London's most beautiful destinations, and there can be no better time to visit than at Christmas time. If you time your journey home carefully, you will catch London by night all the way home – especially as you go under Tower Bridge. It is quite spectacular.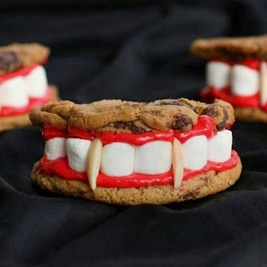 Halloween
We love a Halloween party at Papouelli. It is a time of year our children have always loved. Since opening our store in Parsons Green, we have been holding a Trick or Treat event. This year is no different, so come if you dare between 5-7pm on 31st October.
About Halloween, we have found a fabulous easy recipe for Halloween that is literally as easy peasy as 1, 2, 3… and so much fun to do with little ones.
Anyone for Dracula's Dentures?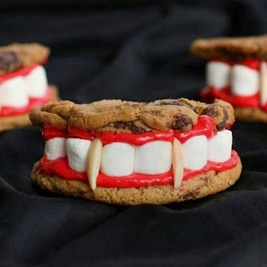 Ingredients:
6 large cookies ( we love Ben's Cookies)
1 packet of marshmallows
1 bottle of red dye
1 tub of Betty Crocker icing
sliced almonds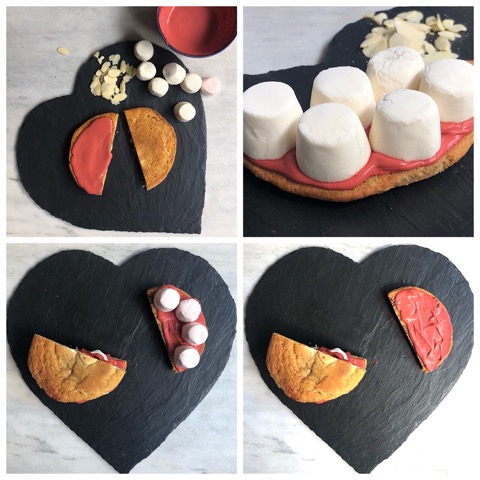 How to put it together:
Mix the colour dye into the icing and put aside.
Cut the cookies in half and layer a thin amount of coloured icing over the bottom.
Fill the outside of the cookies with marshmallows.
Put last layer of icing on the top of the marshmallows.
Top with the 2nd half of the cookie.
Add your sliced almonds or a slice of apple for the fangs
…. and you are done!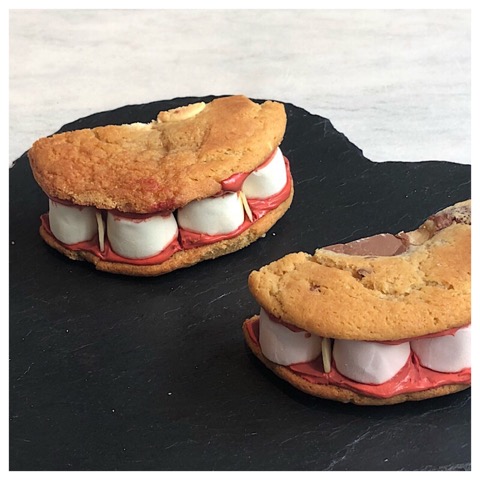 Happy Halloween from all at Papouelli x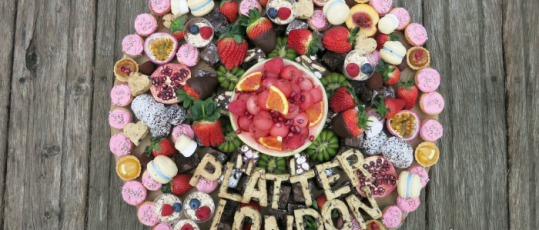 Planning a child's party, there's so much to think about. Invites, venue, catering, gift bags, who to invite… And of course, the challenge of organising something the children will love away from the 'same old thing'. Whether you're planning their next birthday or want to hold an end-of-school celebration, here's who we recommend to help you hold an amazing children's party: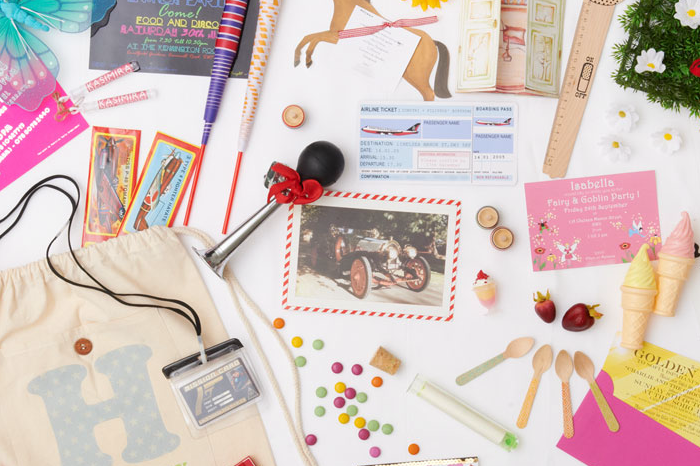 Kasimira
For the best bespoke party organiser, choose Kasimira. This Central London event planning team are experts in making the impossible happen for both grown-up and little party attendees – with lots of themes up their sleeves and the skills to create a party to match your child's interests. Highly recommended.
Spun Candy
For those with a sweet tooth, take a look at Spun Candy. They offer unique candy making parties for ages 6 plus, where party goers can design, mix, add flavours, roll and hand make their very own sweets.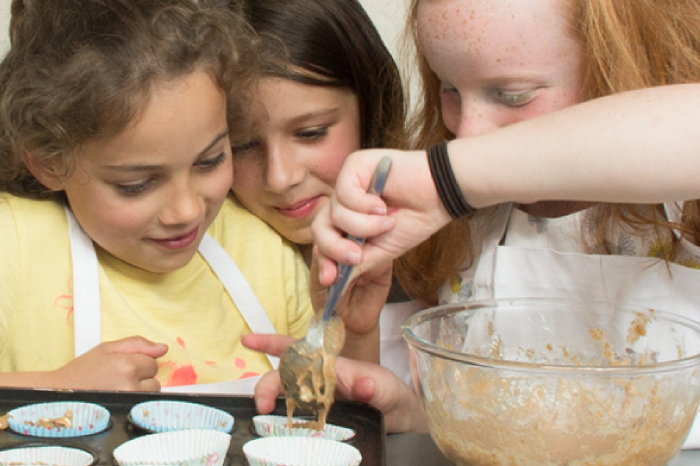 Cookie Crumbles
Another one for young cooking enthusiasts, come and take part in a Cookie Crumbles cooking party where children from 4 up are encouraged to squidge and squash, sniff and taste, experiment and decorate! Cookie Crumbles will come to your home (or a venue of your choice) and provide everything you need, always leaving the kitchen lovely and tidy after too.
Let them get messy and loud with a science party full of mad experiments and crazy discoveries. Sublime Science were Dragon's Den winners and are known for their hands-on events where everything is taken care of and children have fun while learning in the process. You know a party's been a success when they want to go home and share every little detail; Sublime Science promises to get them talking.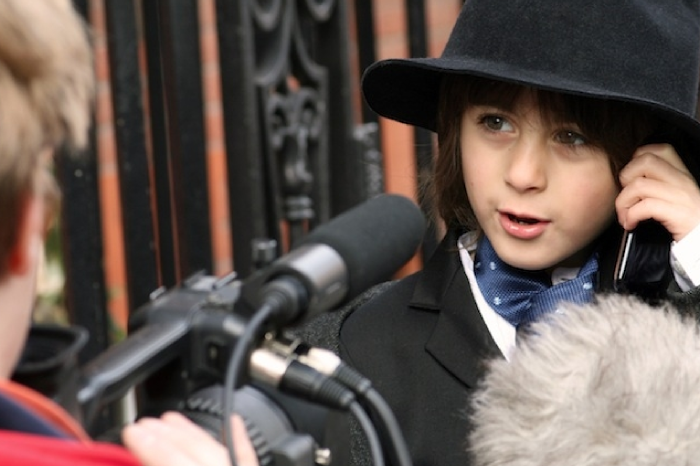 Young Film Academy
Treat them like a star at their next party with a party experience from the Young Film Academy. Children age 5 plus can pick from packages including: Movie Star day, Green Screen experience and Movie Making. They'll use professional film equipment, learn real filmmaking techniques and come away with a masterpiece they'll be excited to show off.
For another unique party experience, how about a survival day designed by Bear Grylls himself. This package includes shelter building, learning the basics of camouflage and concealment, a real survival lesson and a wilderness lunch they'll be talking about for days (expect mealworms!).
Embrace the pure joy of childhood by letting them climb trees with friends. The Big Tree Climbing company provides completely safe big-tree climbing sessions for ages 6 plus. Not only are these parties fun and unique, they're great for building confidence, strengthening friendships, and fostering a love of the great outdoors.
As they get older, a party can be a lovely opportunity to give our children once in a lifetime opportunities. How about challenging them to show off their circus skills with the National Circus? A National Circus party involves learning how to use a trapeze and having a try at tightrope walking. They do adult circus parties too if you want to give it a try yourself!
Do-it-yourself in style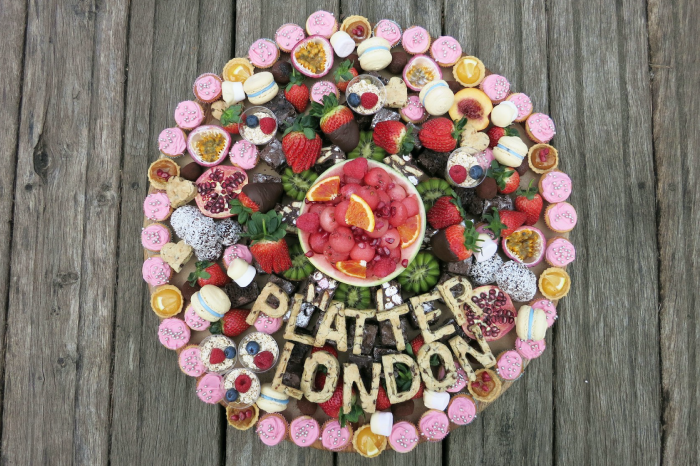 If you're bringing all the party elements together yourself, then we'd suggest taking a look at Party Pieces who have a wealth of gorgeous party supplies to pick from: balloons, decor, party games, catering supplies – the lot. Their personalised party banners are fun too.
For dressing up fun, Atelier Spatz take children's costumes to the next level. Perfect for adding a role play element to their themed party. And when it comes to party food, have a look at Platter London. This unique new business offer the most stunning food platters for any occasions and age range – from healthy fruit plates to delicious cupcake and biscuit arrangements. Incredible!
Do you enjoy party planning? Or do you prefer to hire a helping hand to make it as memorable as possible? Let us know over on social media, we'd love to get your thoughts.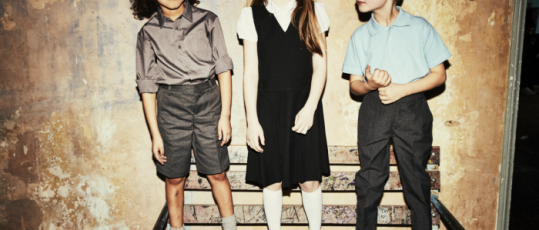 A new school year brings with it much excitement. New beginnings, new adventures, and new school shoes! Here's a look at how to embrace a smart start to new school year with the help of Papouelli:
A shoe for every child
Their school shoes are one of the most important elements of their school uniform. Worn all day, a comfortable well fitted pair of school shoes is worth investing it. At Papouelli, we want children to not only be comfortable, but to feel proud putting on their shoes each morning. And that parents will be happy to see their children running about in them. Our elegant and traditional designs have been made to pass school regulations yet look gorgeous!
Lots of choice and colours
Black isn't the only formal choice. We also offer navy and brown leather designs to match their school colours. Take your pick from slip-on loafers, lace-up brogues, pumps, velcros and classic Mary Janes – we have a wide range of boys, girls and unisex shoes to preserve a sense of childhood sweetness.
Bigger sizes
As we came to fit our own children through the school years, we found it started to get tricky to find beautiful childrens shoes in large sizes, and adult shoes aren't cut to support a growing child's foot. We stock bigger school sizes (38-45) to help those older children who still need a practical school shoe, so you can trust they'll grow in comfort and style.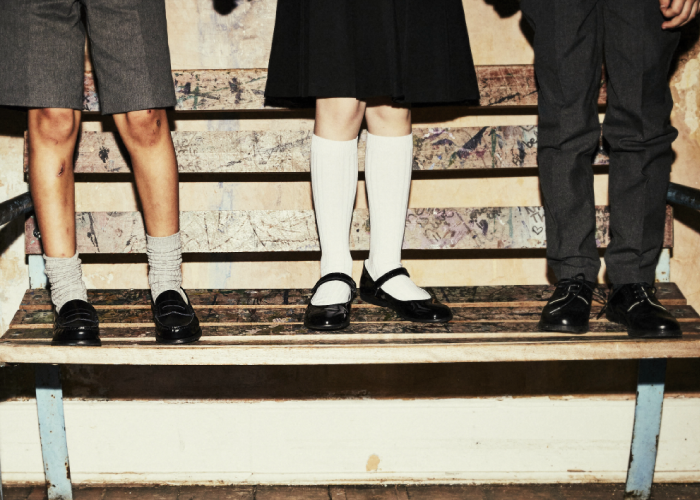 Easy fitting
We make getting your children's shoes fitted as easy as possible. You can come in store and have one of our friendly professional fitters do it for you or look at our online fitting guide and measure their feet from the comfort of home. Meaning, if you've had our styles before and know what suits your child, ordering online couldn't be easier.
Make them last longer with a fit and polish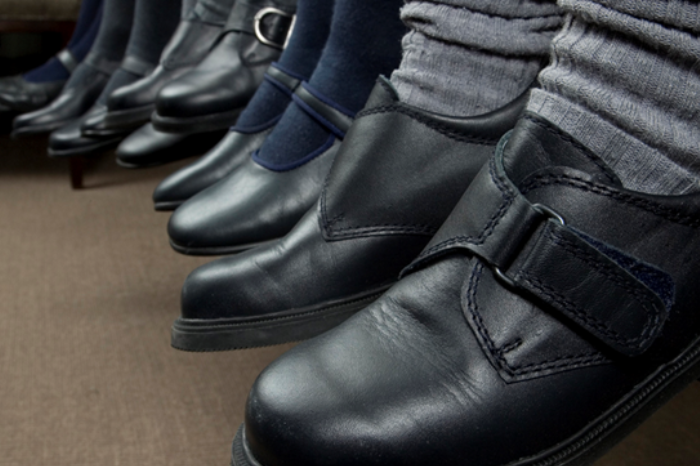 Not sure whether they need a new pair of school shoes yet? Come in store and have a fit and polish with us. We'll check their current school shoes and give them a polish to bring them back to their best. If they are on the tight size, we'll advise you on when to come back to buy leaving time to grow over the summer. All our staff at Papouelli have a certificate from the National Society of shoe fitters, meaning they know exactly what they're doing.
A sporty option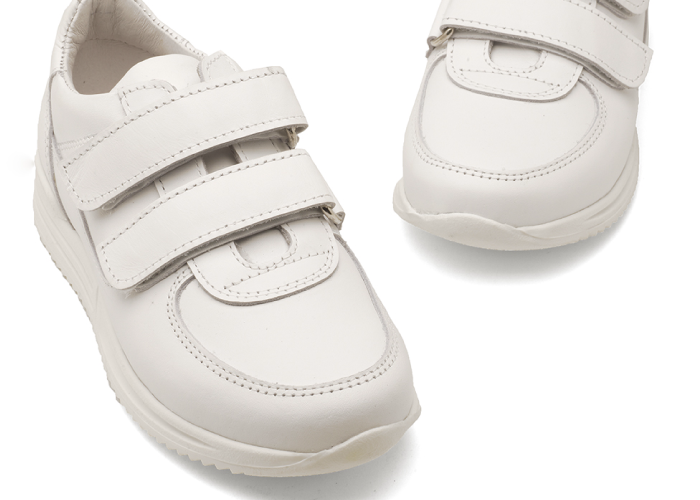 See our Speedy Trainer now
We know schools often ask for children to wear white trainers for their sporting activities – which aren't always easy to find! It's why we created the Speedy Trainer which is a perfectly gleaming plain white sports shoe. No fuss, no coloured trims, no logos… a simple, comfortable plain white trainer especially for school wear. You can tick that one of the uniform list right away.
Accessories fit for the playground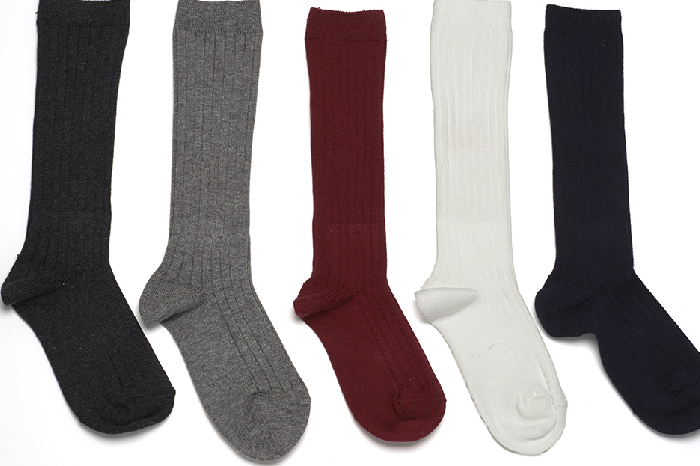 Looking for warm and cosy extras to see them through the Autumn term? We offer a range of quality knee and ankle socks and tights, in colours to go with all uniforms. Made from the best cotton lycra mix to make them super comfortable – and they wash like a dream too!
Papouelli also stock a selection of elegant school-approved hats, gloves and scarves to keep them smart and warm. Available in a classic plain grey.
Smart from head to toe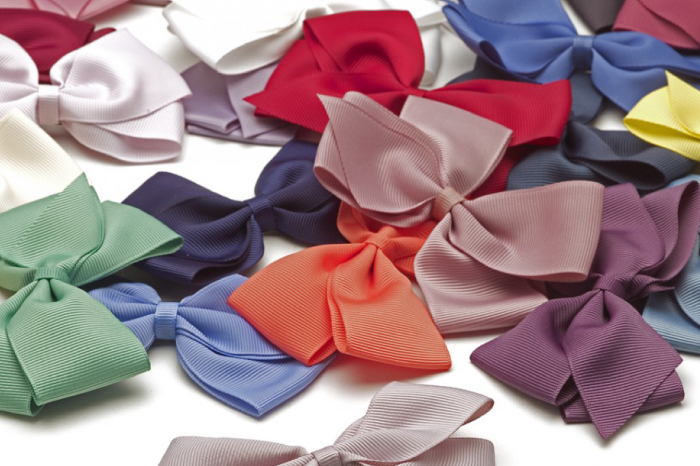 Finally, don't forget our finishing touches like girl's hair ties, bows and Alice bands. We have a range of sweet accessories to keep them looking 'together' – available in a variety of school colours. Of course, how they look at the start and end of the day is usually quite different!
Give them their best start. Get them back to school and back to Papouelli this autumn.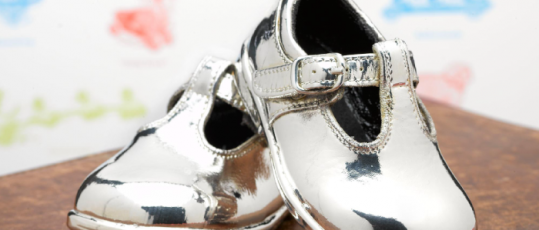 Every parent knows: the days are long, but the years are fast. Oh, how quickly it flies! At Papouelli, we try to cherish every stage of their childhood, but it still whizzes past in the blink of an eye. Here are our favourite tips for holding on that bit longer:
Keep a growth chart that can move with you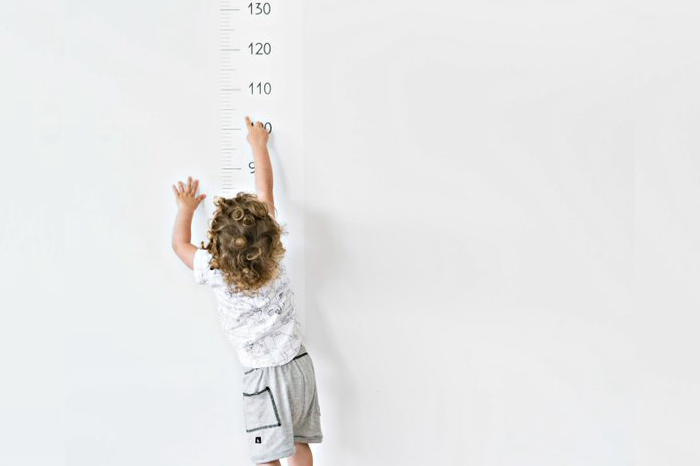 Image: Etsy
It used to be an obligatory part of parenthood, measuring your children up against the kitchen door frame and marking their name in pencil. Then the sad day came when you moved to a new house and would have to leave those precious markings behind… Not anymore! Giant, reusable growth charts are a lovely buy for today's parents, with lots of beautiful designs to pick from online. We like these simple and practical growth chart wall decals from Etsy which can be used again and again no matter how many times you relocate.
Adventure with them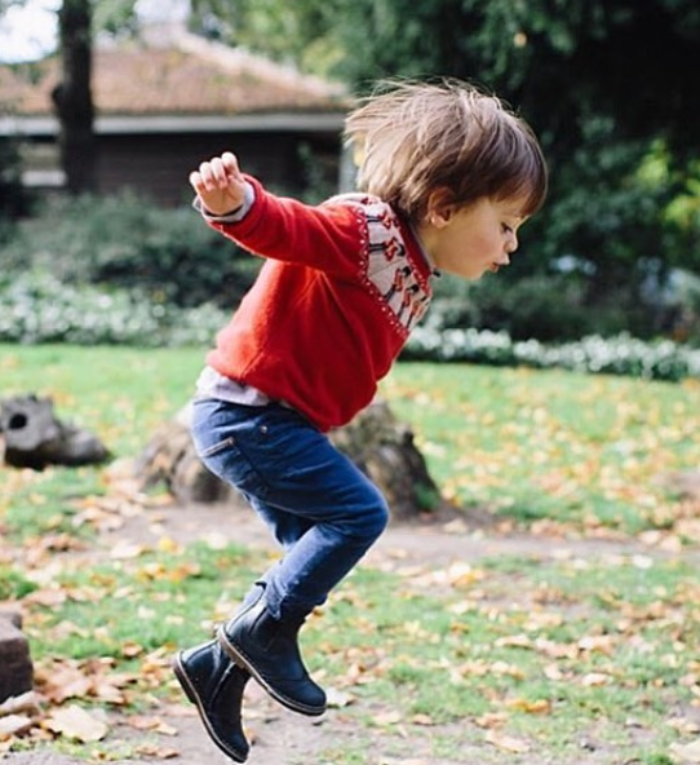 Image: Katherine VW (featuring Papouelli Ned boot)
The best way to make their childhood last longer? Make more of it! Be more present and enjoy those little moments as best you can. Switch off your smartphone, get out, and adventure with them! Whether it's playing tag in the local park or exploring exotic beaches together – children long for nothing more than quality time with their parents. It's our job to claim the privilege it is to give it to them.
Create a memory montage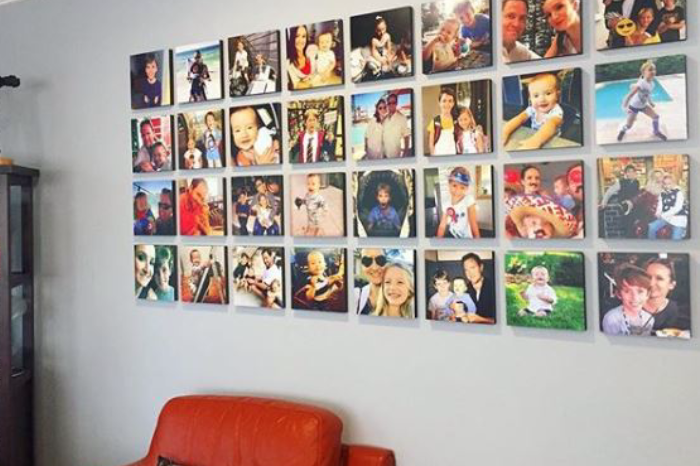 Image: Mixtiles
Isn't it easy to keep refilling our camera roll with gorgeous family photos but never taking them offline to enjoy properly… Why not put an end to that and make a memory montage in your home? We love these clever Mixtiles which make it easy to order prints from your phone or tablet and can be mixed and matched to suit your home. With a clever no-screw, no-nail backing they stick and unstick without creating holes in the walls! Perfect for updating as often as you like.
Treasure their childhood thinking with a journal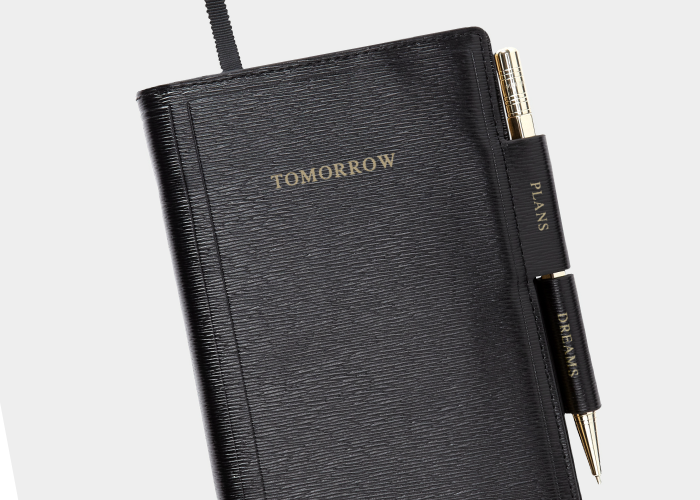 It's easy to forget all those special moments that come and go in day-to-day family life. The ones that make your heart sing but can't be captured on camera! The funny things they say, their latest quirks, proud achievements… Keeping a journal is a lovely way to keep track so you can relive those moments again when they've left home. We love this beautiful journal from Anya Hindmarch.
Keep their first shoes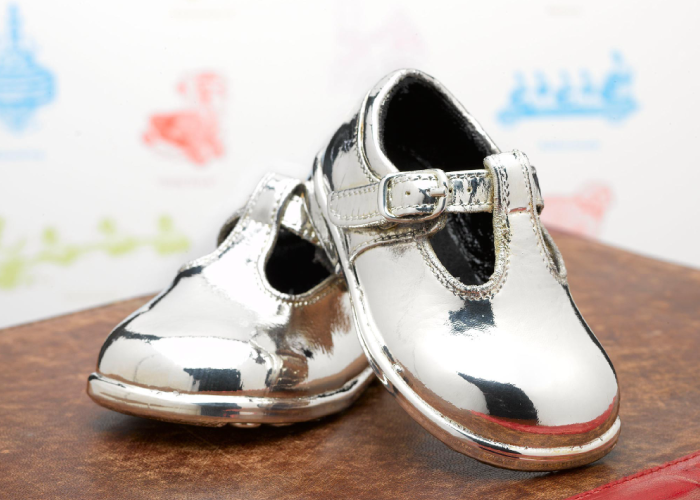 Buying their first shoes is such an exciting milestone, yet before you know it they've grown out of them! We love the idea of keeping their first shoes as a memento that you can hand down in years to come (when they have children of their own!) or casting their first shoes in silver is another special option. These casts by Wrightson & Platt and incredible.
Want to make their first shoes last as long as possible? Here are a few pointers:
Choose a shoe little ones can't pull off and lose from the pushchair
Buy shoes with breathable leather uppers to allow perspiration to escape and allow natural movement & growth
If the heel and sole are worn, replacing can bring them back to as good as new, giving them longer life for a sibling
Don't forget, we're here to help you in store if you want friendly and professional advice and fittings! Do come and say hi.
Make a shadow box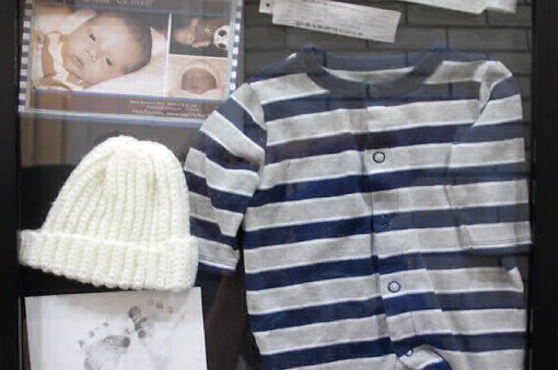 Image: Pinterest
Remember those newborn days with a shadow box – a wonderful way to collect outgrown baby grows, their first scans, hospital tags and any other precious items you want to treasure. All you need is a deep frame and a little creativity to produce a beautiful and unique keepsake.
 Cast their hands to treasure tiny fingers forever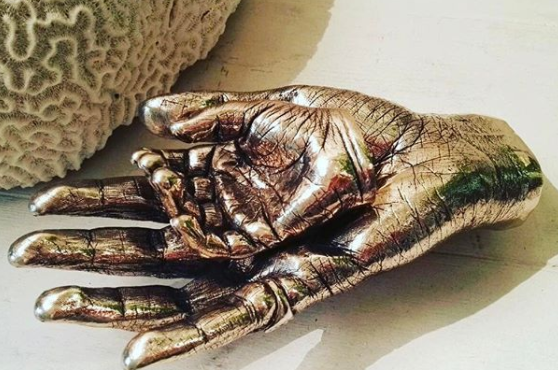 Image: Phillipa Herbert London
There's nothing as sweet as tiny baby fingers wrapped around your hands. We love the look of these stunning bronze casts by Phillipa Herbert, allowing you to reflect on just how tiny they were as they grow into teenagers and beyond.
Wear them close to your heart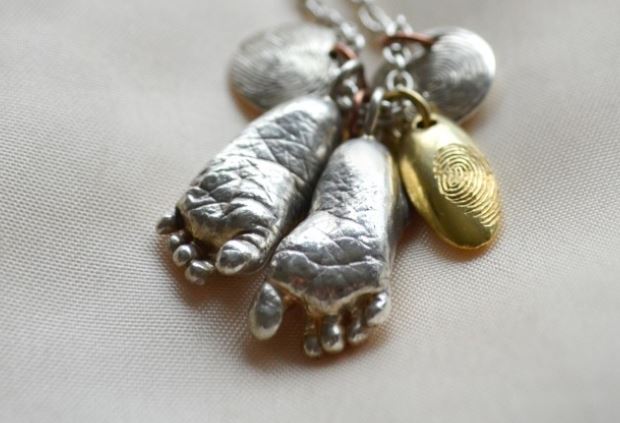 If you'd prefer to keep something closer to your heart, these personalised charms from Wrightson & Platt are completely unique to you and your children. Each little digit is captured and miniaturised along with their fingerprints, simply stunning. Available with the possibility to add an inscription too.
What precious keepsakes do you treasure? We'd love to know.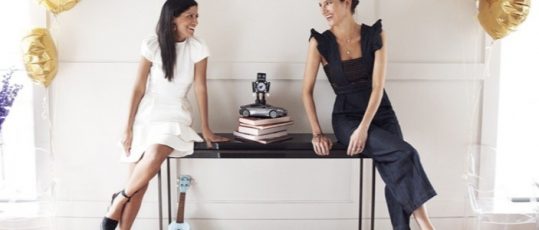 In Her Shoes… with LITTLECIRCLE
Hi Anna, Lisa! We're very excited about your pop-up at our Parsons Green shop later this month (Thursday 10th to Saturday 12th May) and thought it would be great for our readers to find out more about you and your business before they get to meet you…
Tell us, how did you both get started in fashion?
Anna: I started writing to Vogue for work experience in my early teens! Fashion has always been in my veins. An internship led to a full-time assisting job at Tatler where I stayed for 13 years! And I was lucky enough to be mentored by Isabella Blow and then became Fashion Director. I've also always done freelance styling and consulting alongside magazine work and became personal stylist to Elle Macpherson after my first child.
Lisa: My background was not fashion, rather business and finance. I was fortunate enough to enjoy an amazing 13-year career with Morgan Stanley. Spending the first half of my time there in the European Mergers & Acquisitions department, working on very large, complex, high-profile deals, and then spending the second part as an investment professional in the Global Private Equity Fund (looking at buyouts of mid-market companies).
The retail/consumer sector was an area of interest and focus for me… and fashion is a personal passion of mine. So, setting up my own business in fashion made total sense.
How did LITTLE CIRCLE come about?
We had been discussing launching our own business for over a decade! It was after the births of our second children that we noticed a real gap in the market for a slick, contemporary online platform that offered a beautifully curated edit of exceptional fashion for children – a "Matches for kids". A platform that offered unique investment pieces that felt special but weren't going to absolutely blow the bank.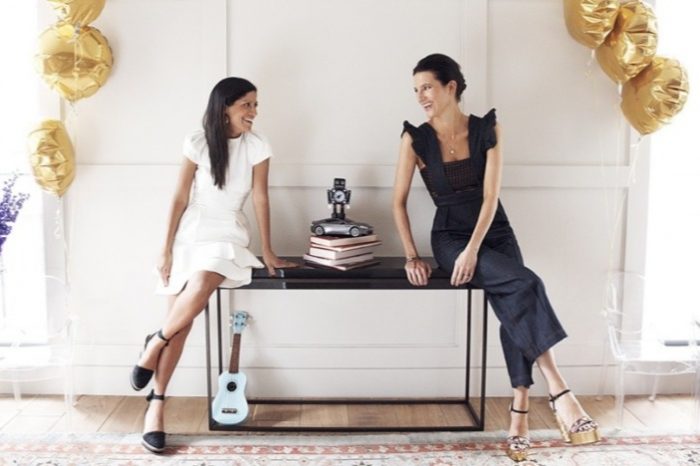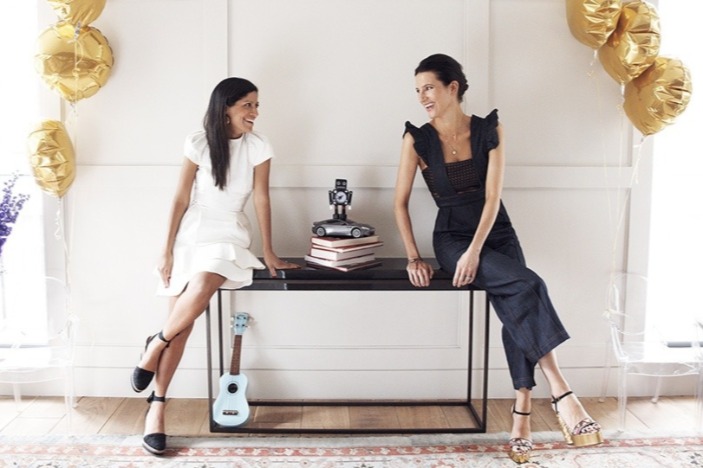 What are your top tips for surviving the juggle of business and family life?
Anna: It is just that – a juggle! I always end the week amazed that I survived it! A detailed family diary, lots of forward planning, the ability to seriously prioritise the work to do list, and taking healthy doses of family time, particularly during the summer, when we all escape.
Lisa: Honestly, I manage by not sleeping very much at all. My earlier career was very demanding, involving not a lot of sleep, so I was lucky enough to be well-trained and prepared for the juggle of business and family. I'm not very good at outsourcing and I always try to do everything (to the detriment of my own health at times)… but I have been lucky to have a very understanding, supportive and hands-on husband (my top tip!) and am lucky to have 2 wonderful kids that understand when I'm stretched.
I keep myself sane by ensuring that I can take my kids on long sunny holidays – but I make sure that I have my MacBook to hand and will only stay somewhere with great internet connection.
The brands you stock are always stunning. How do you pick your collections?
Lisa: It's quite instinctive for us when we buy together – luckily our tastes are generally aligned! But generally, pieces that make us swoon, feel more special than high street, are not so expensive you wince – items we'd want to buy in our own size. The essence of 'contemporary, mini-me dressing' is a definite theme in our collections.
Which 3 pieces are your favourite right now?
Anna: We've just taken Tuchinda Girls on board and their white collection is just sublime! Think Santorini romance. I love the white and gold striped jumpsuit. Tambere's angel tops are such an investment buy too – on trend, incredible quality and so versatile – dressy with a skirt and cool with jeans.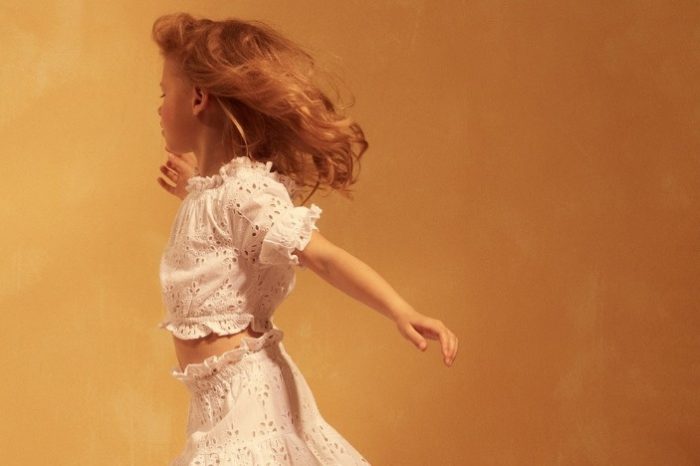 And Tia Cibani has done the most amazing knotted hairbands- I basically want them for me…
Lisa: The SS18 collection is my favourite to date. I just want it all! For my daughter I bought the Morley Honey Dress (just LOVE the exquisite red floral print, my favourite of the season) and the Louise Misha Cachou Swimsuit in Blush (its so beautiful and so practical at the same time – she'll just live in it this summer).
My son picked the Babe & Tess Pink Stripy Trousers, which are seriously cool for boys, and the charcoal Louis Louise Sasha Jacket, a great investment piece.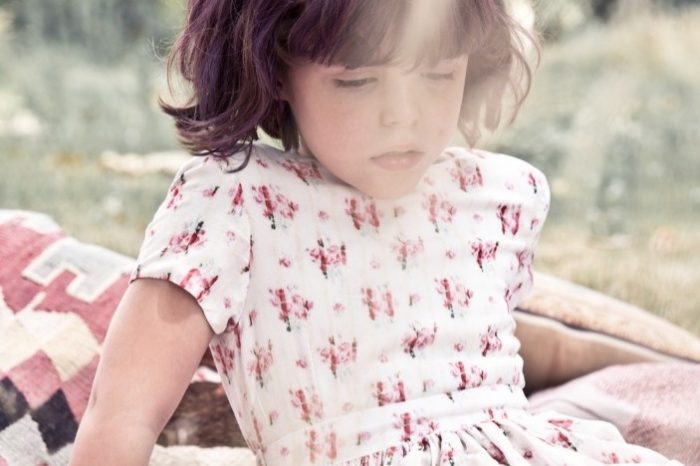 What about any Papouelli loves, if you had to pick out 3 styles which would they be?
Anna: A hard task – there are so many gorgeous designs! But I love the Cassidy pompoms for babies – my youngest has just turned one and I'm hunting around for cute shoes – the pompoms are such fun and so chic in grey.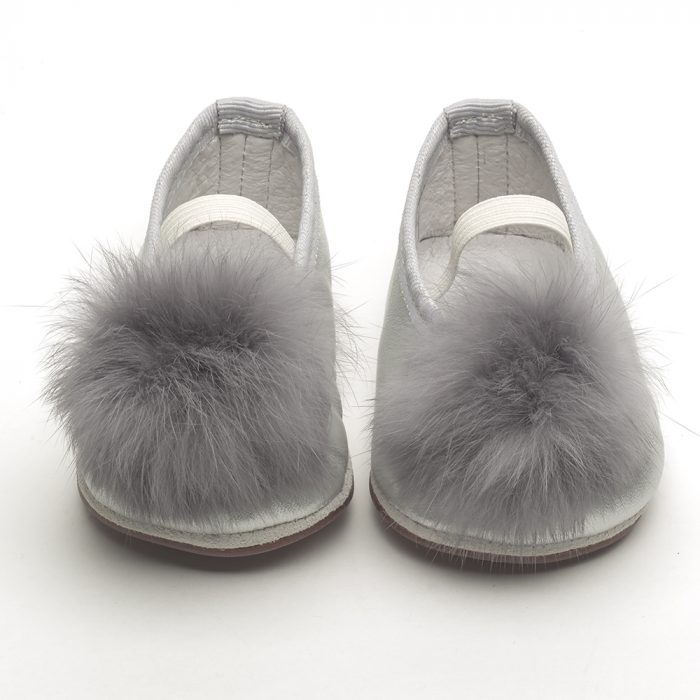 Sienna Leopard – I'm a sucker for this print and the Mary Jane is always such a versatile classic. Belle Silver Trainers – who doesn't like a metallic trainer?!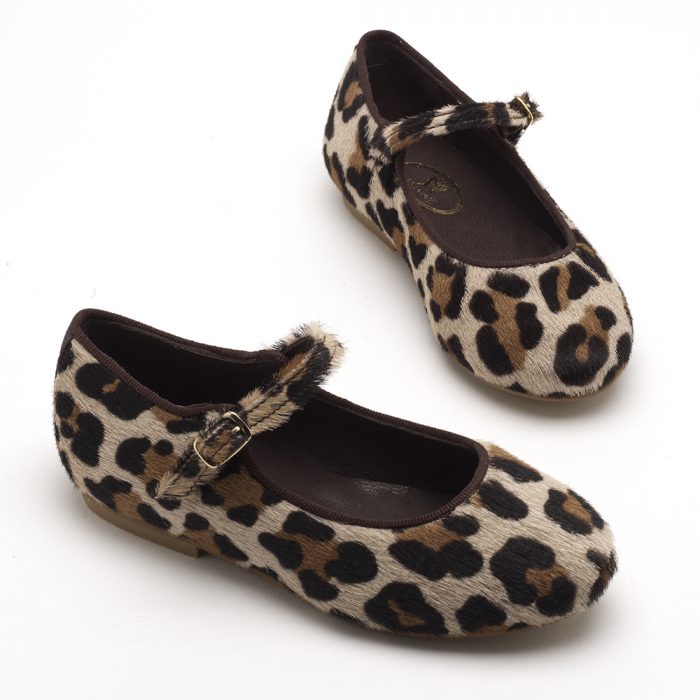 Lisa: When I'm in-store next week, I will be swooning over all their lovely shoes. For my daughter, I'd love the Clover Sandals in mirror silver, which are simply heaven, and a pair of the Belle Silver Trainers (statement trainers that work with so much).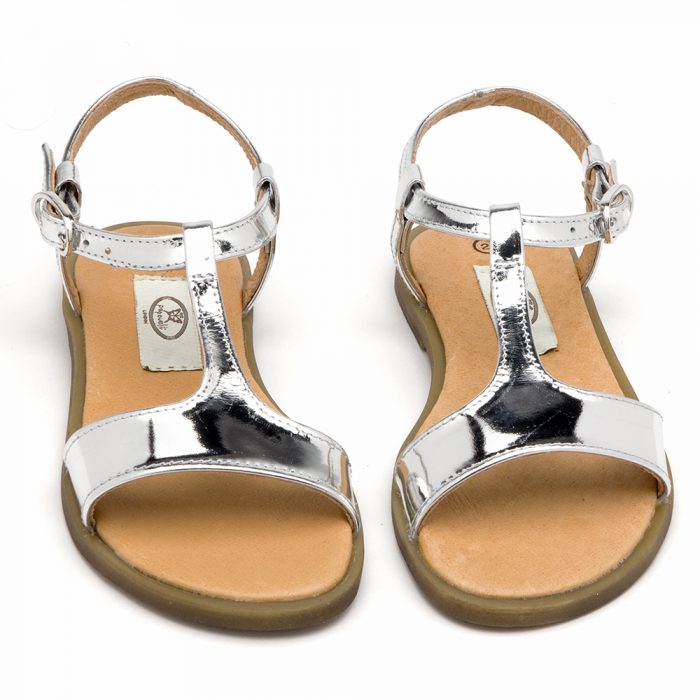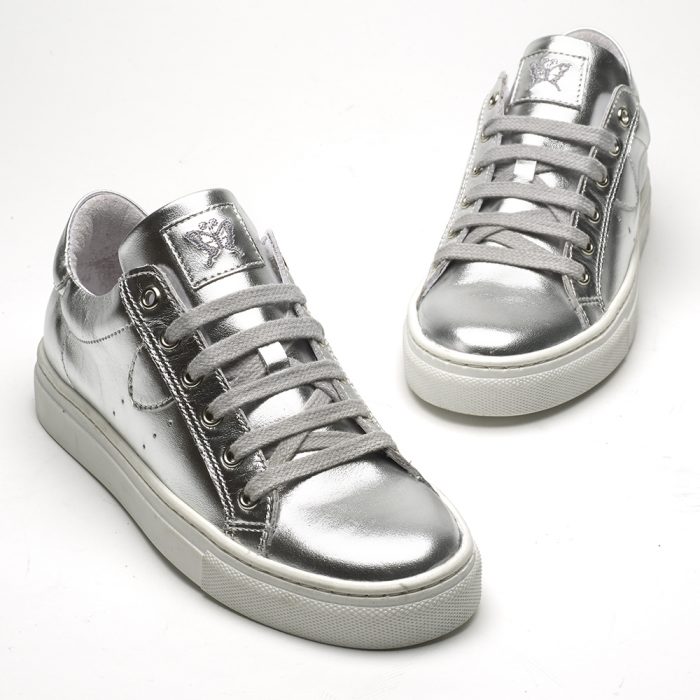 For my son, I'll be taking home a pair of the Claude Trainers in tan & navy – the perfect all-season shoe.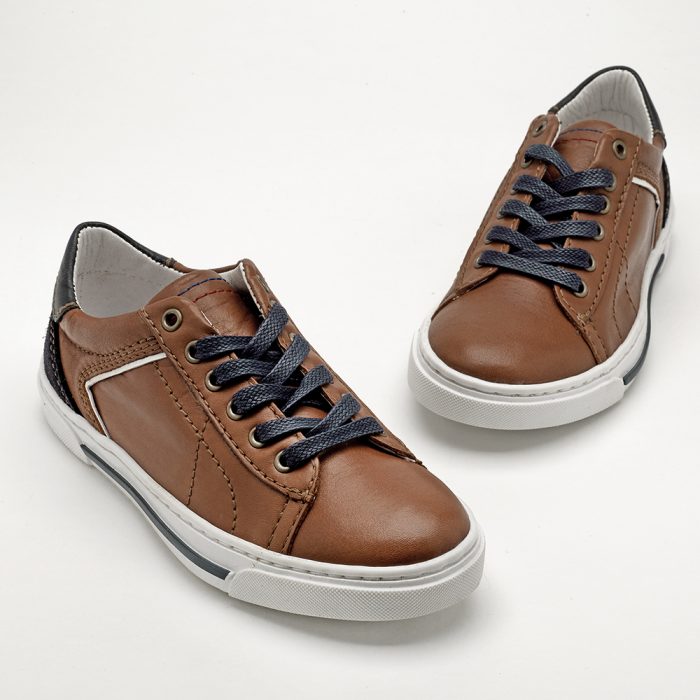 Do you have any style inspirations at the moment? Any influential parents who are getting it right when it comes to dressing their children?
Anna: We always love to follow Kirsten Rickert (@magnesium_blue) for her poetic, pure and other worldly images of her life and two daughters. We love following the Wardrobe Icons girls (@wardrobeicons) and seeing what they are up to. And @lenaperminova lives an extraordinary life and probably has the prettiest daughter I've ever seen!
Lisa: In addition, we love @hedvigso (her little Hedda is very cool) and @thefashionbugblog (whose daughters are divine).
What are you most looking forward to about our pop-up event?
It is always a joy to meet our customers face-to-face since our business is an online platform. There will be old friends and new customers alike. We're passionate about the collection and it's always a buzz to walk someone round and give styling advice.
We also love how our brands blend together so well – seeing a satisfied customer who's found clothes and shoes to match is perfection.
Thanks, ladies. We're sure it's going to be a wonderful event.
Do 'pop' by 187 New Kings Road, SW6 4SW from Thursday 10th to Saturday 12th May where Little Circle customers will enjoy a 20% discount on in-store purchases. For personal shopping appointments email: info@littlecircle.co.uk You can also follow Little Circle on Instagram here.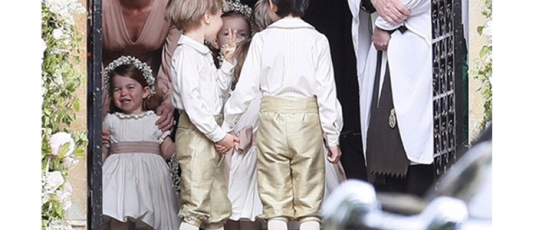 Weddings are in the air! And with just a few weeks to go until the Royal Wedding, we thought now would be a wonderful time to inspire any eager brides-to-be. Here's our round-up of how to organise a beautiful wedding day with the help of some of our favourite wedding related businesses:
Drop the hint with Jessica McCormack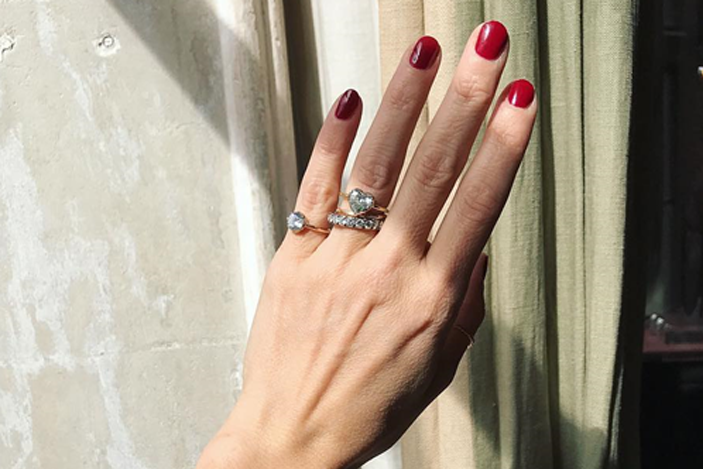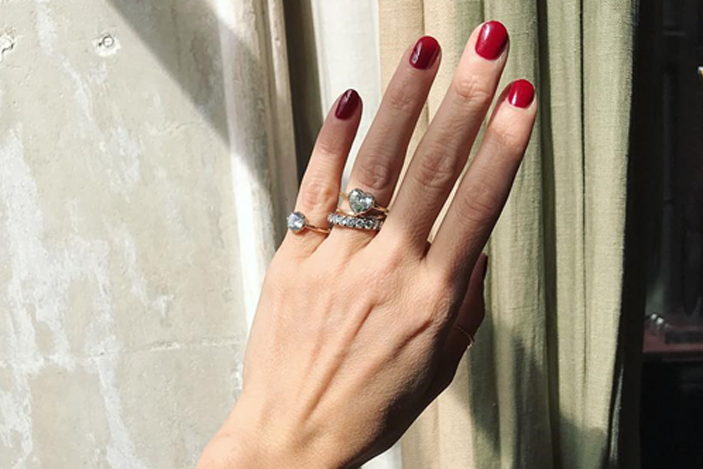 If you're yet to be asked the big question, take a look at the stunning diamond designs of Jessica McCormack. Her breath-taking jewellery has been worn by the likes of Liv Tyler and Rosie Huntington-Whiteley – and we're proud to wear her diamonds too. A wonderful choice if you're thoroughly modern and looking to pick out the perfect engagement ring together, with bespoke rings available for those who've always dreamt of designing their own.
Decide on the right dress with Phillipa Lepley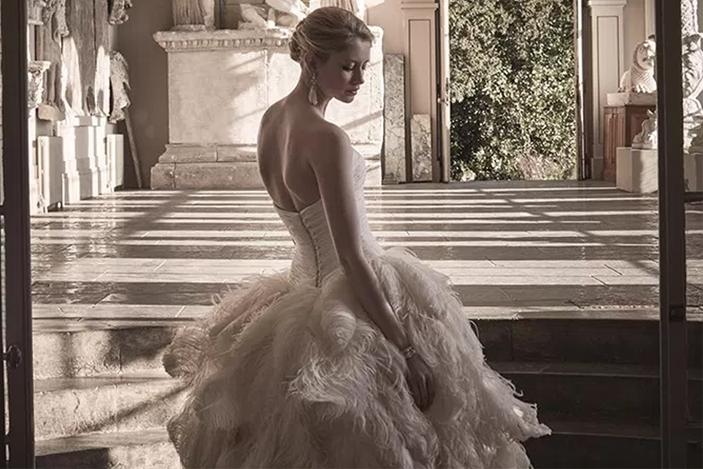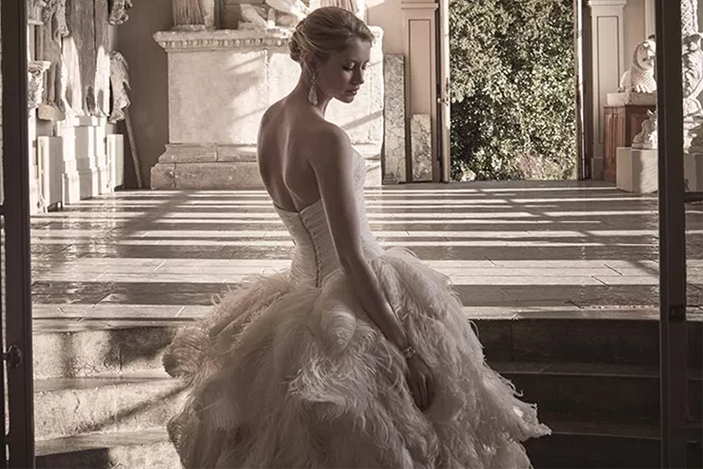 When it comes to the all-important dress we adore Phillipa Lepley for her bespoke, couture gowns. Phillipa has dressed numerous high-profile brides with her timeless designs. Located in Chelsea, Phillipa's luxurious, made-to-measure dresses start from £5,000.
Get an expert involved with party planner David Curtis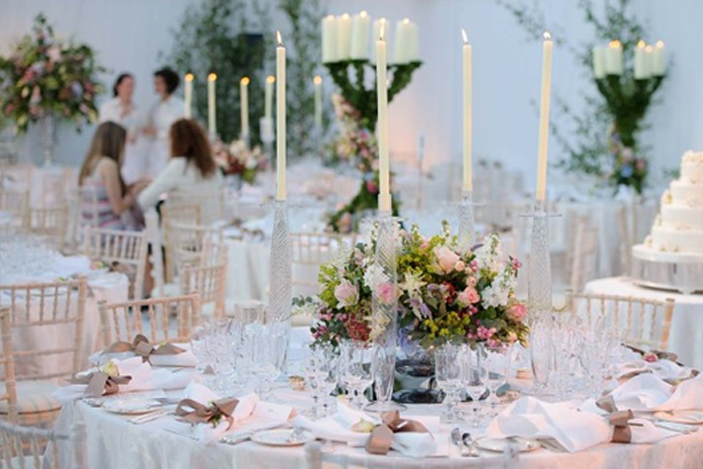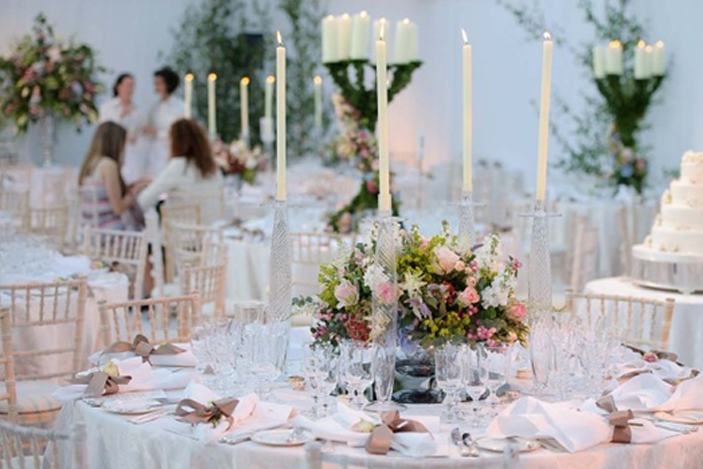 Creating a beautiful wedding day needn't cause months of stress, consider investing in an events expert to help bring your vision together for you. Our go to event organiser is David Curtis, an industry expert with over 20 years in planning both corporate and private events. Friendly, efficient, and guaranteed to help you relax in the lead up to one of the most important days of your life.
 Plan the perfect cake with The Floury or the Meringue Girls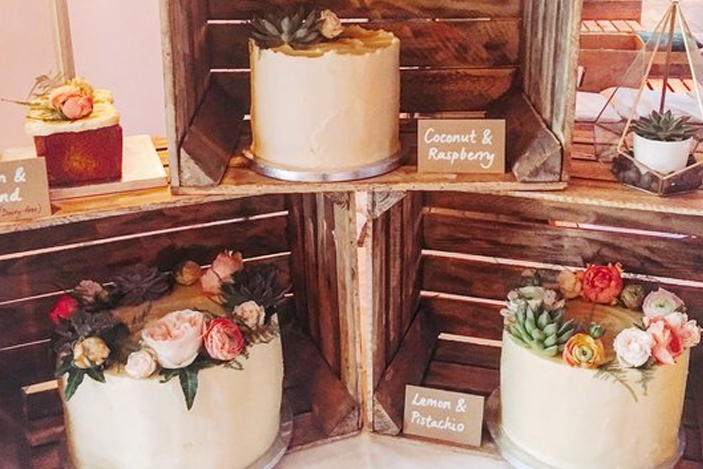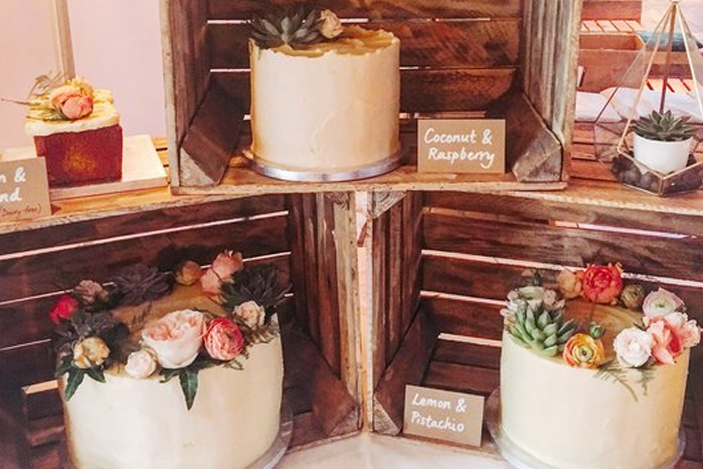 The cake: not only does it need to taste delicious, it needs to look incredible – with many brides picking the cake as a focal point of their wedding décor. We highly recommend the fabulous The Floury for show-stopping cakes adorned with fresh flowers and made to match your wedding theme and tastes.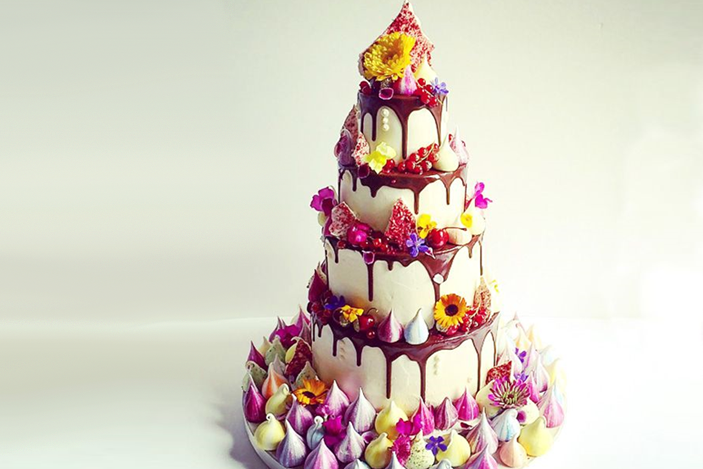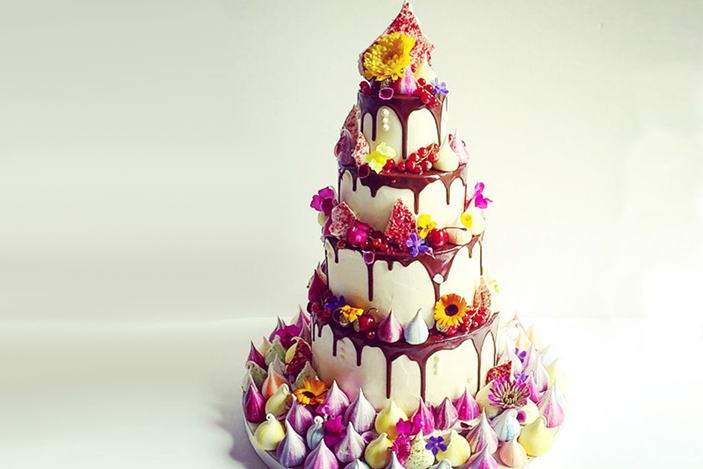 Or the Meringue Girls are the ones to choose if you want Instagrammable cakes with a little more sass. Again, all designed to match your wedding theme and colours exactly.
Delightfully dress the children with Papouelli and the Little Wedding Company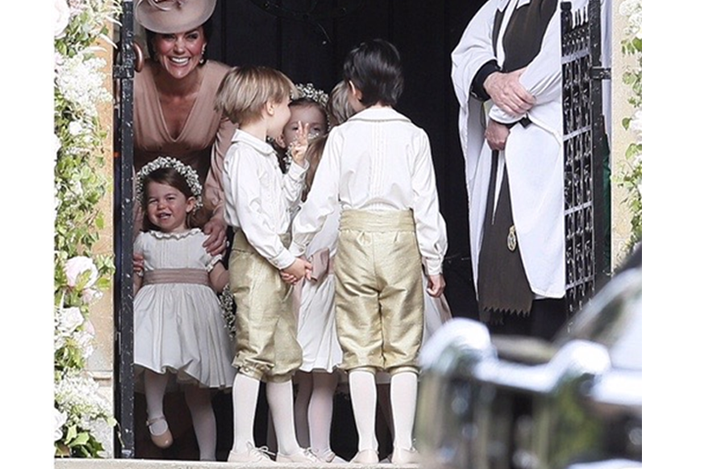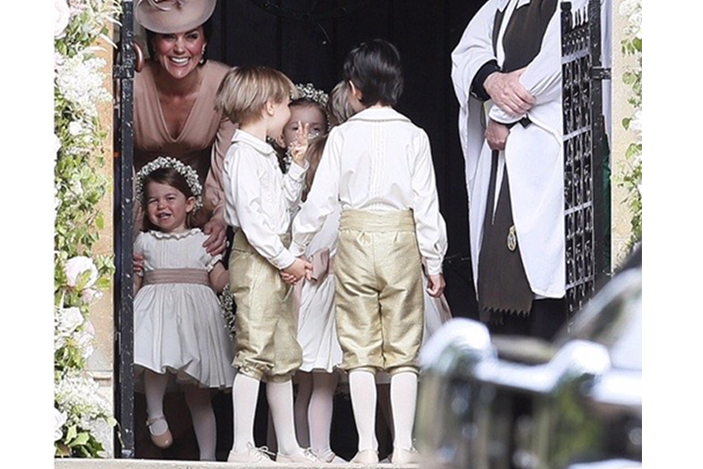 The chance to dress our children up for a special occasion is such a treat. We love seeing our shoes on little bridesmaids and pageboys feet! Last year, Pippa Middleton's bridesmaids all wore our Angelica strap shoes in Nude Pink to perfectly compliment their sweet dresses.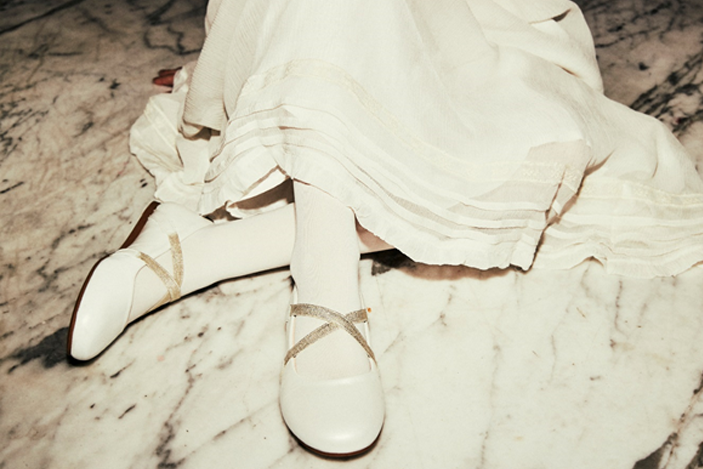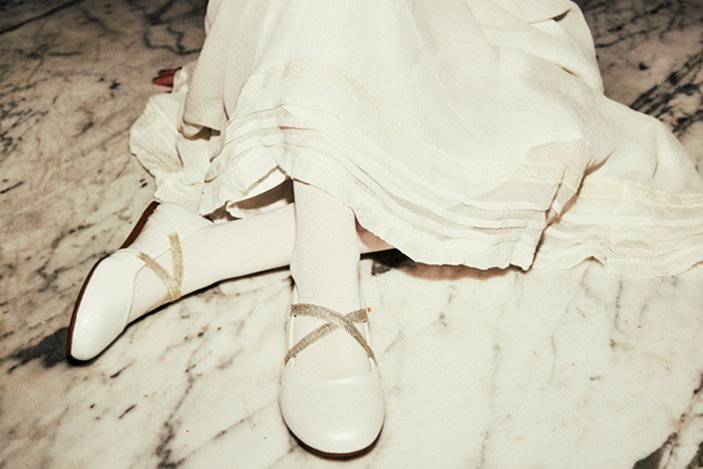 Our Melly Ballerina pumps with sparkly metallic straps are another delightful choice for your bridesmaids or flower girls while our Otis traditional buckle pageboy shoe is a smart choice for boys.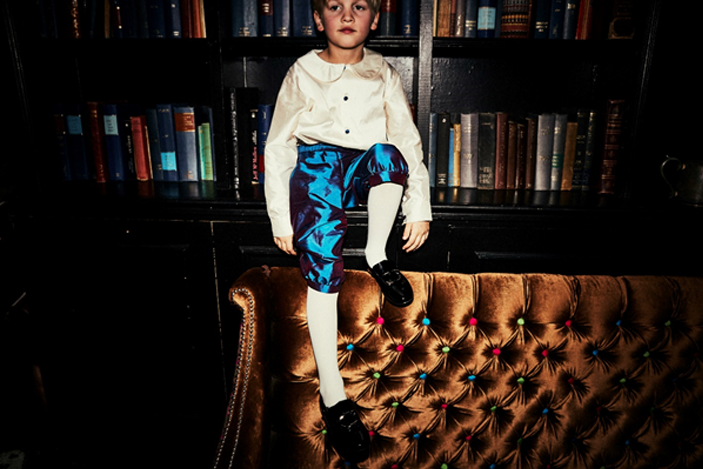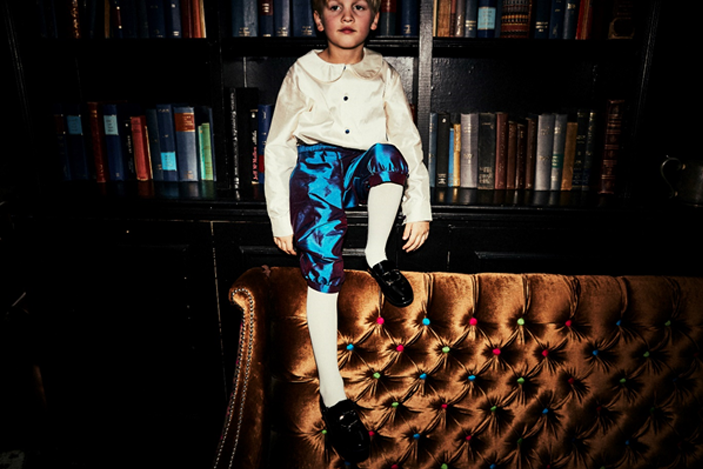 When it comes to kids wedding outfits we'd also choose the divine options from The Little Wedding Company who are known for their elegant and classical pieces with numerous colour options (to suit any wedding theme). They also do some wonderful pieces for grown-up bridesmaids who want something a little different.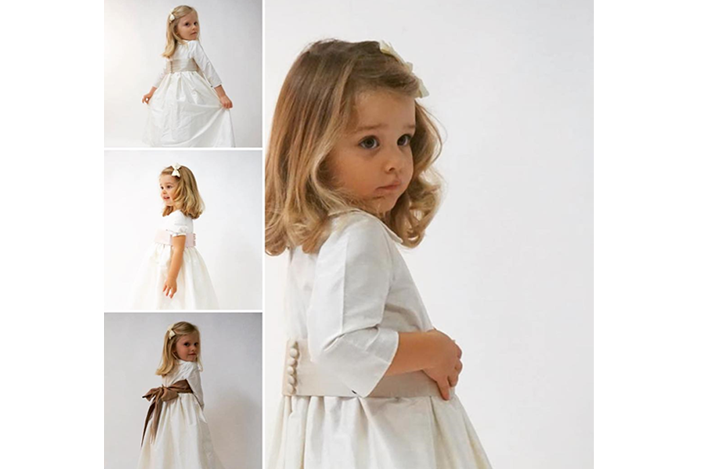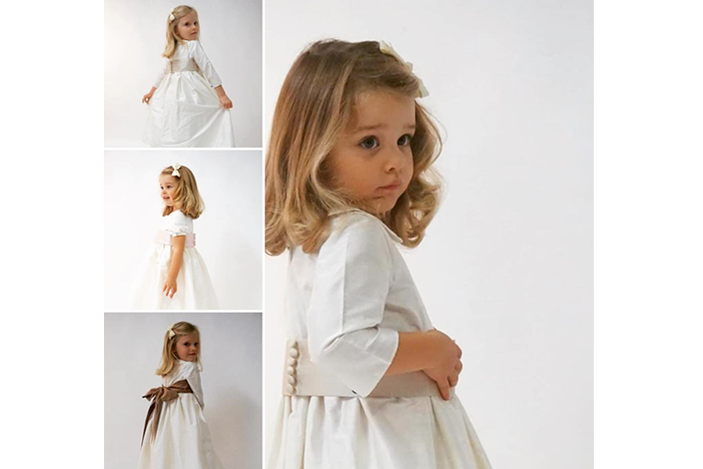 Arrange the flowers with Lavender Green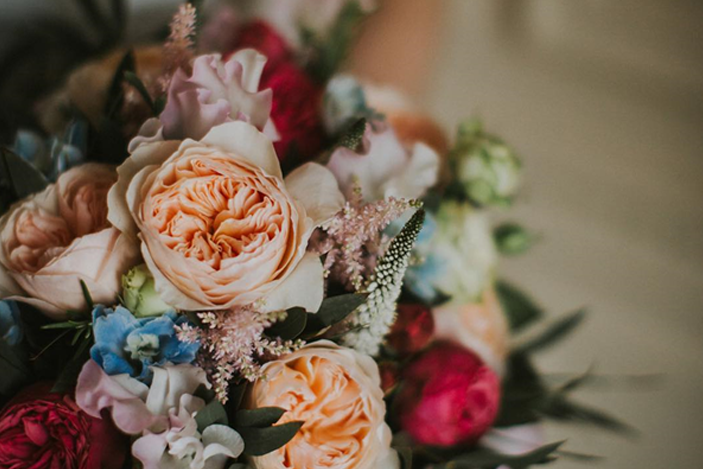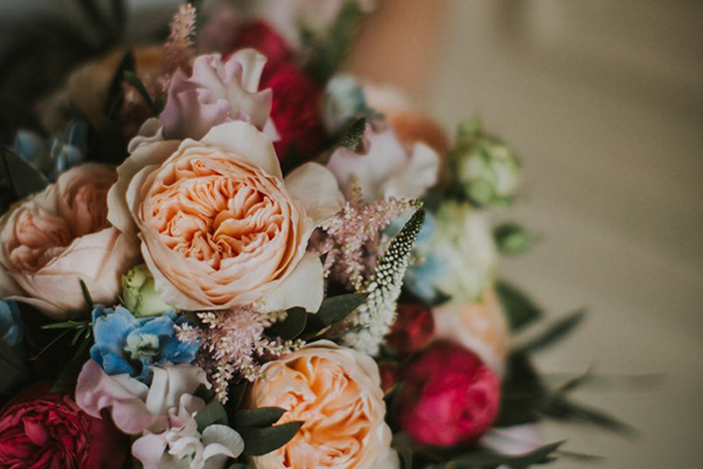 Flowers are another important focal point and bring any venue to life. We love Lavender Green for their imaginative floral displays and the creative way they use foliage too – which can be a lovely alternative to the traditional wedding look. Lavender Green have a team of talented florists who know that no two brides are the same, so each floral project they work on is completely different.
Pick a picture-perfect venue, the Thyme estate in the Cotswolds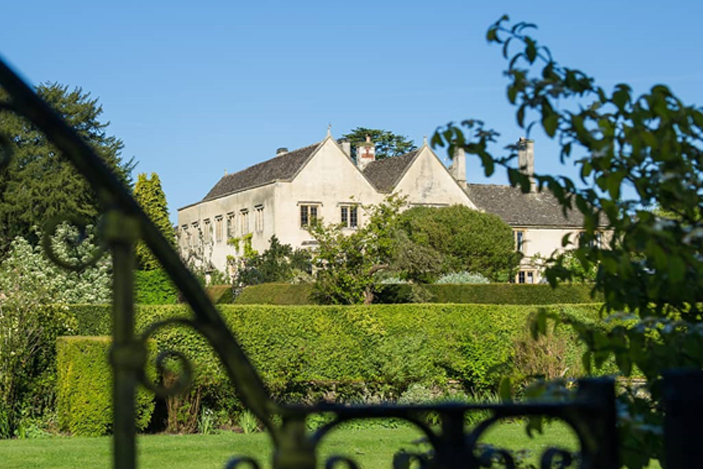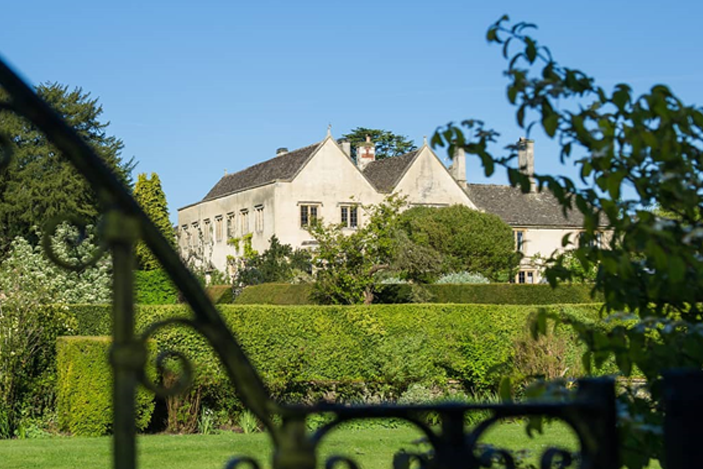 For a wedding venue that's got it all, look at Thyme estate in the Cotswolds. This amazing English 150-acre country destination is a whole wedding estate with Hotel, self-catering cottages, beautiful Wedding barn, the perfect little chapel (which is absolutely divine) and sophisticated country pub, The Swan. Everything you need for a long-weekend of celebrations. It's where Kate Moss got married!
Say thanks in style with Cassandra Goad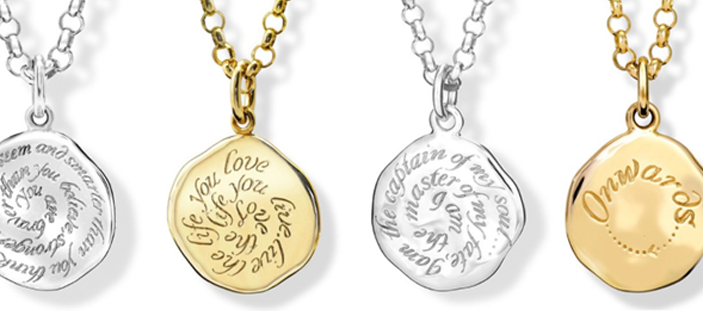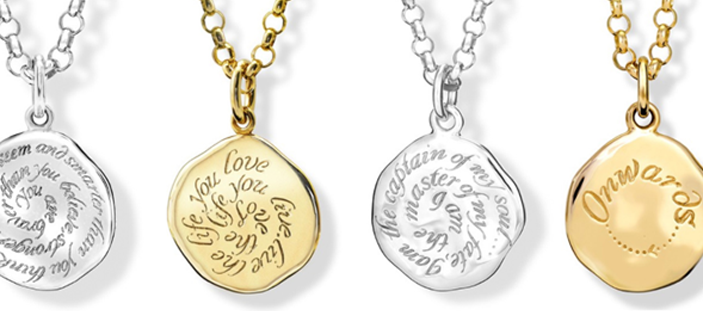 For an elegant thank you gift, Cassandra Goad jewellery is gorgeous. Their pendants make an incredible bridesmaid gift. We love their gold Do Not Follow pendant which reads: ''Do not follow where the path may lead, go instead where there is no path and make a trail'.  Cassandra Goad also do lovely boys cufflinks.
 Choose a honeymoon of dreams at Eden Rock, St Barths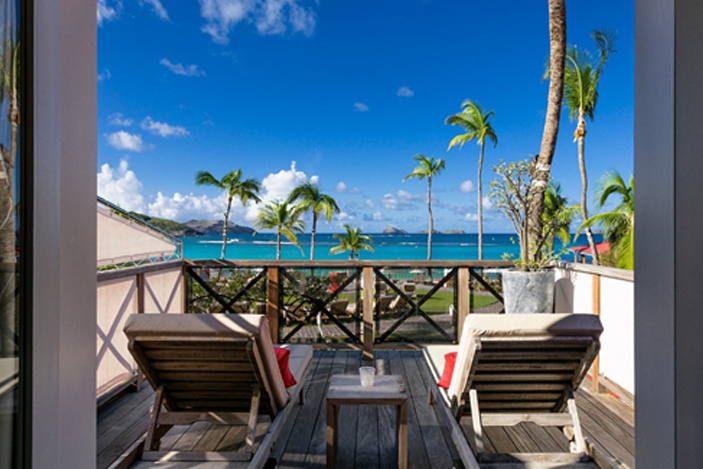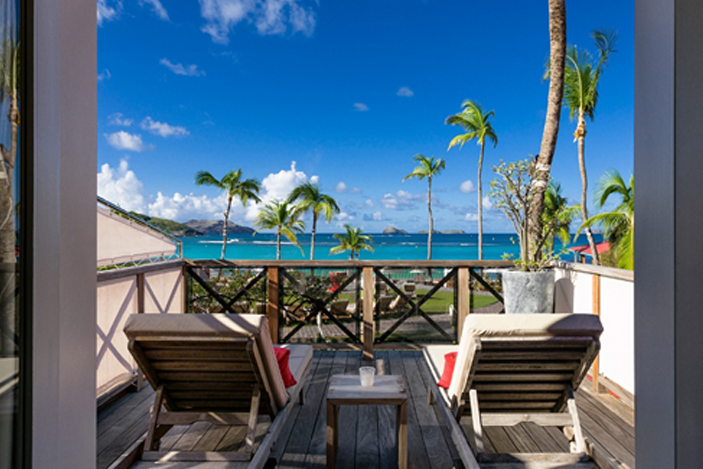 One of the top 100 hotels in the world, Eden Rock – St Barths offer glamour, style and sunshine in the Caribbean. Popular with Hollywood stars and a dream destination for many a new couple! The hotel has incredible art-infused interiors and white sandy beaches on its doorstep – definitely a place to make unforgettable honeymoon memories in complete luxury.
Are you in the midst of wedding planning? We'd love to hear who you've chosen to help you create the perfect day. Let us know over on Instagram.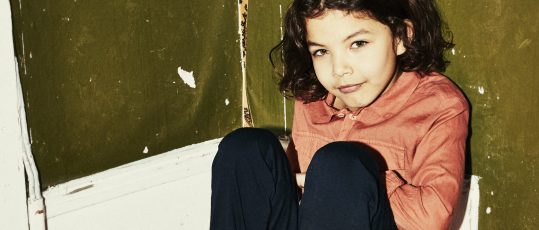 With Spring finally here, it's time to celebrate getting out of the house and creating fun-filled family memories beneath the sunshine and blossom. Here's a beautiful boys' edit to inspire their Spring wardrobe and confirm their place as best dressed on the playground: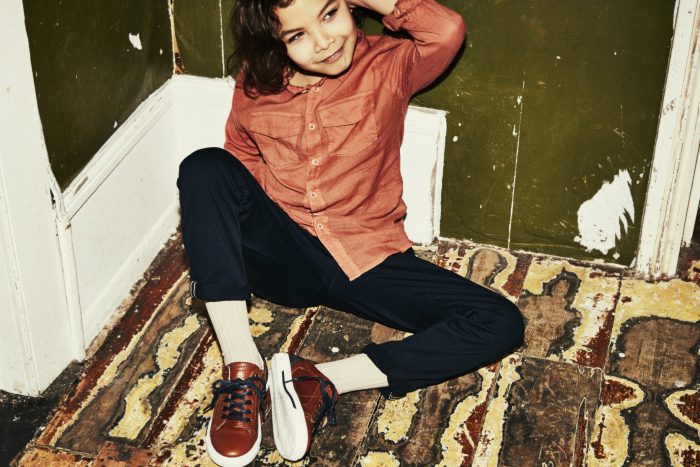 Claude Trainer – Papouelli
Start with a staple trainer to see them through damp days and comfortably into the warmer weather. Our Claude is a fabulous trainer made from supple tan leather and finished with a sharp navy lace and contrast black heel. Sturdy and durable for tree climbing and day-to-day outings.
Basic Chino – Zara
Every boy needs a classic pair of chinos – adding a robust, elegant touch to any outfit. This Navy pair from Zara make a lovely alternative to jeans. They have an adjustable waist for comfort, stylish turn-up hems and contrasting topstitch. A great Spring investment.
Shirt – Sun Child
We love this relaxed rust colour shirt for when you want your boys to do smart casual in comfort. Long sleeves you can turn up, button-up collar (for when a tie fits the occasion) and two large top-flap chest pockets for a modern, cowboy feel.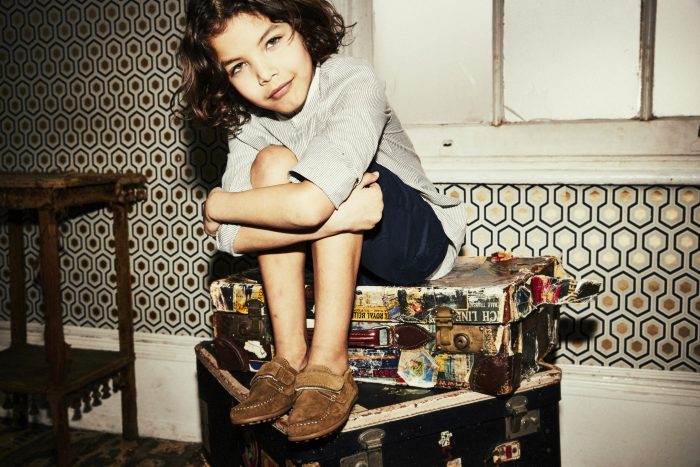 Tamal Nehru Shirt in Grey – Wild & Gorgeous
Another lovely choice this Spring/Summer, we love this pure cotton shirt from Wild & Gorgeous. Featuring a delightful grey and white stripe with cool Nehru collar and concealed button detail. Sharp yet practical, it will work with shorts or trousers.
Navy Chino Short – Wild & Gorgeous
For a simple yet attractive short you can mix and match through the season, we choose another Wild & Gorgeous option – this chino short in navy.
Barnie Velcro in Taupe – Papouelli
Finish off their smart, casual look with our charming Barnie loafers this Spring – our best-sellers for numerous seasons! A sophisticated appeal but with a comfortable bobble sole which make them nice and springy for running around. We've got lots of different colours available to choose from now including a navy leather.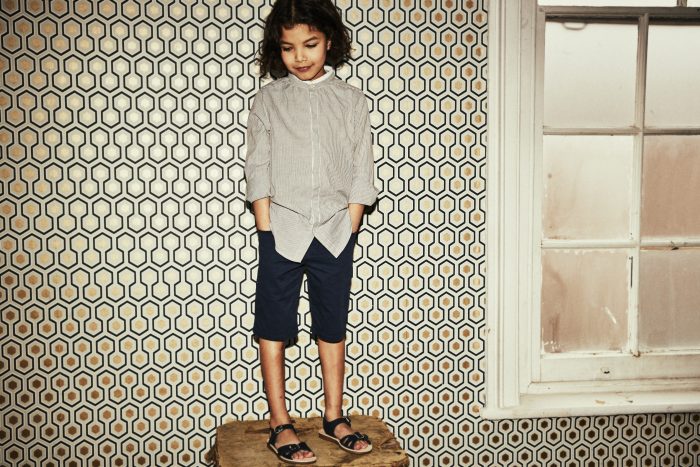 Porter Sandal – Papouelli
If a relaxed sandal is more his thing, then get ready to fall in love with our Porter design. As you can see, this unisex design looks particularly great on boys! Two buckles ensure a comfortable fit width wise and they're made with a fully flexible rubber sole, which makes them comfortable for both beach adventures and long summer walks around the city.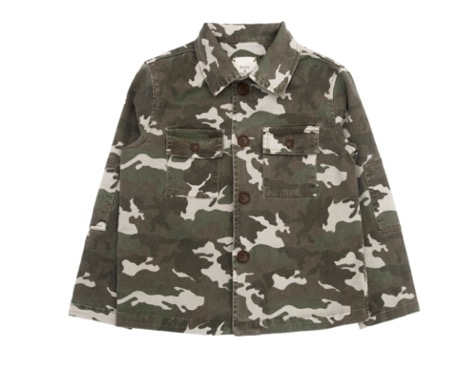 Camo Jacket – Babe & Tess
Embrace masculine layers with this rugged camo worker jacket. Button fastened, it's a practical coat option when they don't need rain protection. Made from cotton, your boys can keep cool and enjoy military-inspired style without being weighed down.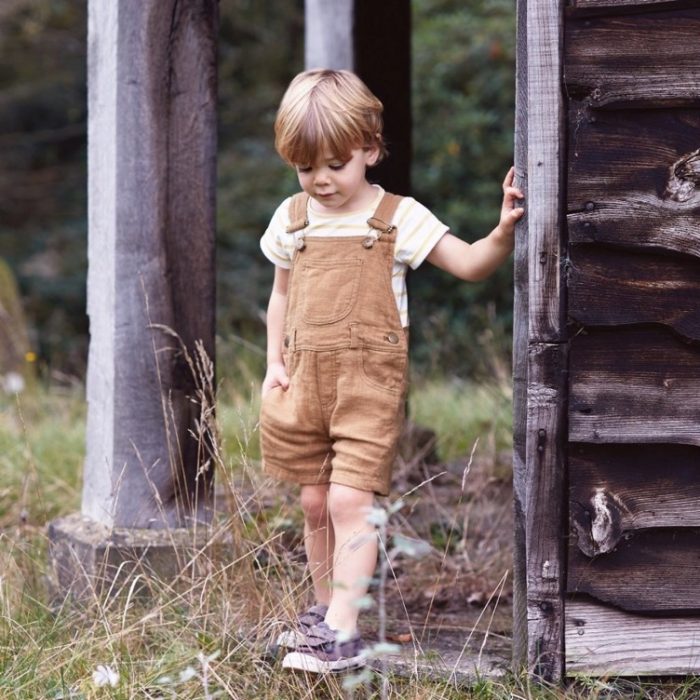 Image: Dotty Dungarees
Caramel Linen Dungaree Short – Dotty Dungarees
Dungarees never grow old, it's just a shame they tire of them when they get older! For a fun take on overalls, we're loving the classic appeal of Dotty Dungarees in Caramel Linen. Would look great teamed with our Barnie Velcro shoe in Taupe – available in sizes from 20 to make a great first walking shoe.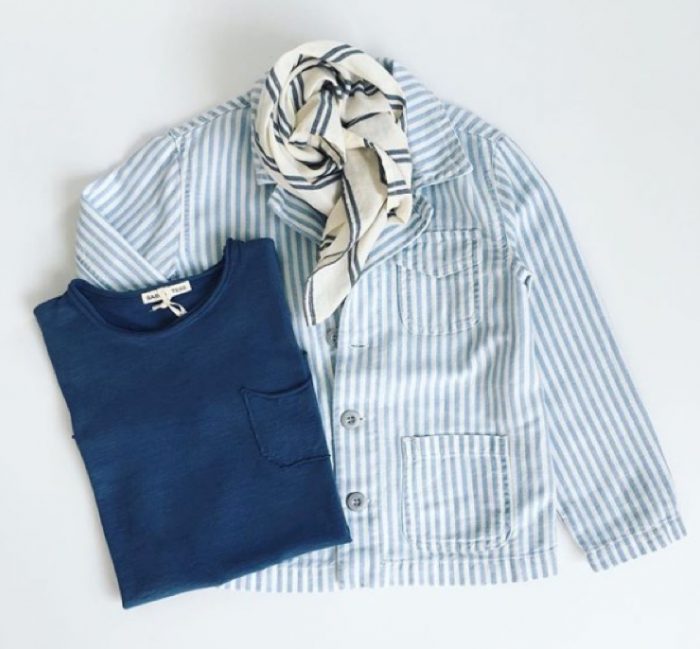 Image: Little Circle Kids
Stripe Jacket – Babe & Tess
In need of stylish boy's jacket for your next special occasion? This relaxed yet sophisticated option from Babe & Tess will look brilliant layered with a gorgeous plain tee or button it up and team with a neckerchief. Has three handy concealed front pockets too.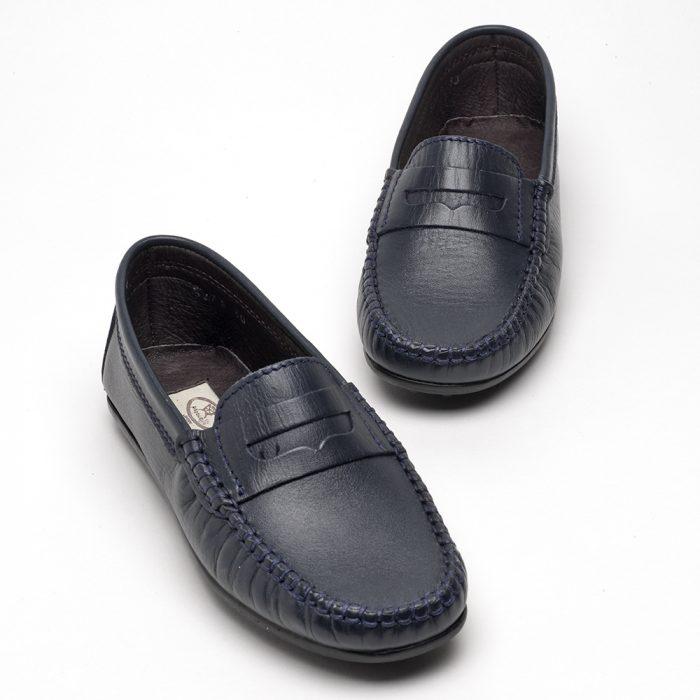 Barnie – Papouelli
Team a formal jacket with chinos and our classic Barnie moccasin in leather. Soft, supple leather with a comfortable bobble sole. Really comfortable and super smart too.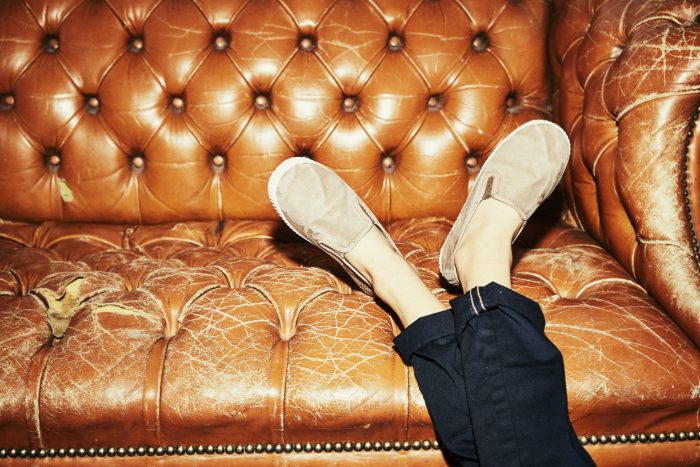 Delany Canvas Shoe – Papouelli
Looking for a relax Spring/Summer shoe that's not a trainer or sandal? Our Delany canvas show is a simple yet stylish kids dap, comfortable and casual for outdoor fun. Available in Washed Beige, to go with everything!
Which of these gorgeous boys' products are going onto your spring wish list?