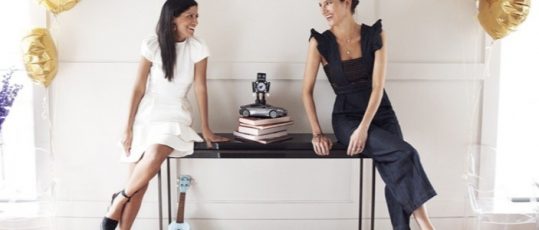 In Her Shoes… with LITTLECIRCLE
Hi Anna, Lisa! We're very excited about your pop-up at our Parsons Green shop later this month (Thursday 10th to Saturday 12th May) and thought it would be great for our readers to find out more about you and your business before they get to meet you…
Tell us, how did you both get started in fashion?
Anna: I started writing to Vogue for work experience in my early teens! Fashion has always been in my veins. An internship led to a full-time assisting job at Tatler where I stayed for 13 years! And I was lucky enough to be mentored by Isabella Blow and then became Fashion Director. I've also always done freelance styling and consulting alongside magazine work and became personal stylist to Elle Macpherson after my first child.
Lisa: My background was not fashion, rather business and finance. I was fortunate enough to enjoy an amazing 13-year career with Morgan Stanley. Spending the first half of my time there in the European Mergers & Acquisitions department, working on very large, complex, high-profile deals, and then spending the second part as an investment professional in the Global Private Equity Fund (looking at buyouts of mid-market companies).
The retail/consumer sector was an area of interest and focus for me… and fashion is a personal passion of mine. So, setting up my own business in fashion made total sense.
How did LITTLE CIRCLE come about?
We had been discussing launching our own business for over a decade! It was after the births of our second children that we noticed a real gap in the market for a slick, contemporary online platform that offered a beautifully curated edit of exceptional fashion for children – a "Matches for kids". A platform that offered unique investment pieces that felt special but weren't going to absolutely blow the bank.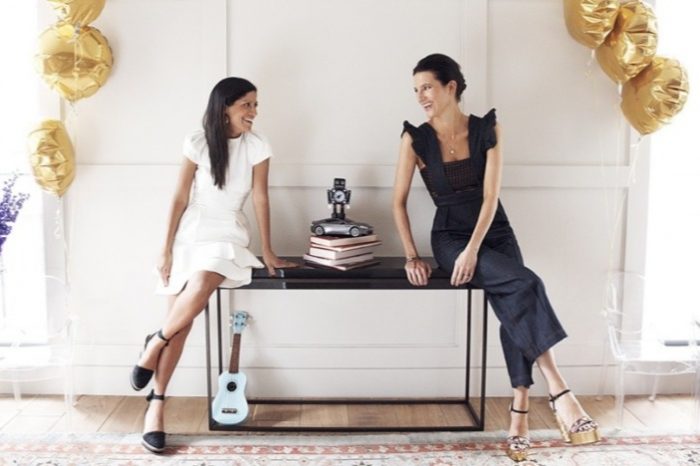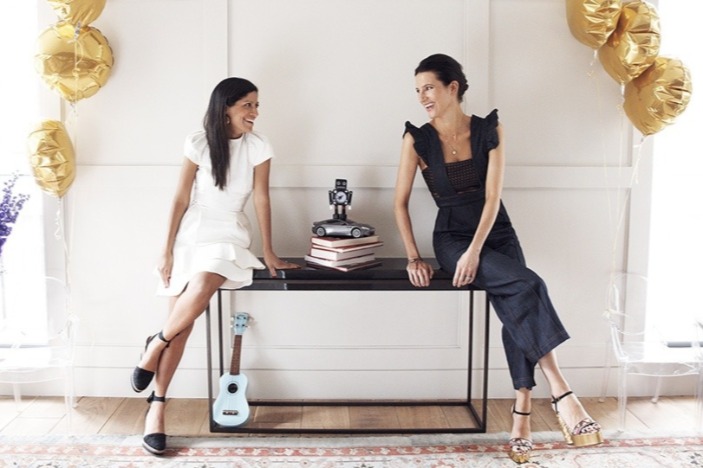 What are your top tips for surviving the juggle of business and family life?
Anna: It is just that – a juggle! I always end the week amazed that I survived it! A detailed family diary, lots of forward planning, the ability to seriously prioritise the work to do list, and taking healthy doses of family time, particularly during the summer, when we all escape.
Lisa: Honestly, I manage by not sleeping very much at all. My earlier career was very demanding, involving not a lot of sleep, so I was lucky enough to be well-trained and prepared for the juggle of business and family. I'm not very good at outsourcing and I always try to do everything (to the detriment of my own health at times)… but I have been lucky to have a very understanding, supportive and hands-on husband (my top tip!) and am lucky to have 2 wonderful kids that understand when I'm stretched.
I keep myself sane by ensuring that I can take my kids on long sunny holidays – but I make sure that I have my MacBook to hand and will only stay somewhere with great internet connection.
The brands you stock are always stunning. How do you pick your collections?
Lisa: It's quite instinctive for us when we buy together – luckily our tastes are generally aligned! But generally, pieces that make us swoon, feel more special than high street, are not so expensive you wince – items we'd want to buy in our own size. The essence of 'contemporary, mini-me dressing' is a definite theme in our collections.
Which 3 pieces are your favourite right now?
Anna: We've just taken Tuchinda Girls on board and their white collection is just sublime! Think Santorini romance. I love the white and gold striped jumpsuit. Tambere's angel tops are such an investment buy too – on trend, incredible quality and so versatile – dressy with a skirt and cool with jeans.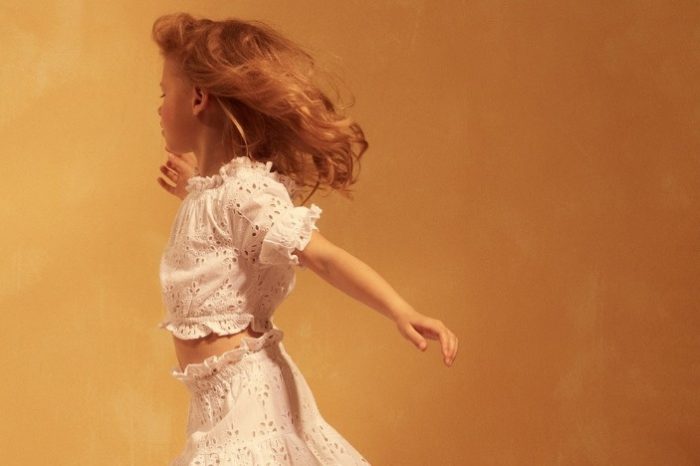 And Tia Cibani has done the most amazing knotted hairbands- I basically want them for me…
Lisa: The SS18 collection is my favourite to date. I just want it all! For my daughter I bought the Morley Honey Dress (just LOVE the exquisite red floral print, my favourite of the season) and the Louise Misha Cachou Swimsuit in Blush (its so beautiful and so practical at the same time – she'll just live in it this summer).
My son picked the Babe & Tess Pink Stripy Trousers, which are seriously cool for boys, and the charcoal Louis Louise Sasha Jacket, a great investment piece.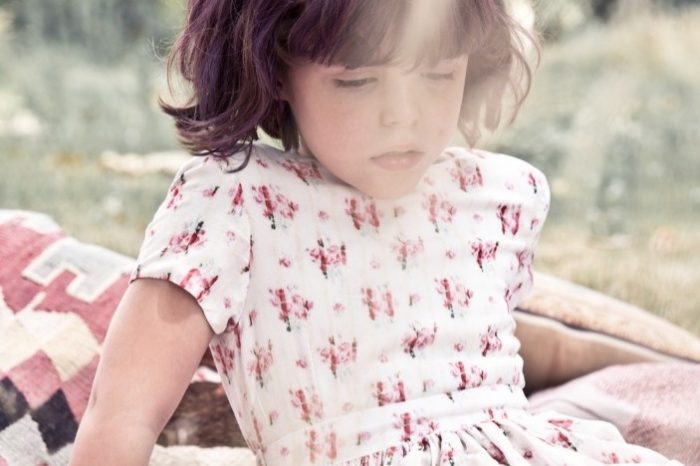 What about any Papouelli loves, if you had to pick out 3 styles which would they be?
Anna: A hard task – there are so many gorgeous designs! But I love the Cassidy pompoms for babies – my youngest has just turned one and I'm hunting around for cute shoes – the pompoms are such fun and so chic in grey.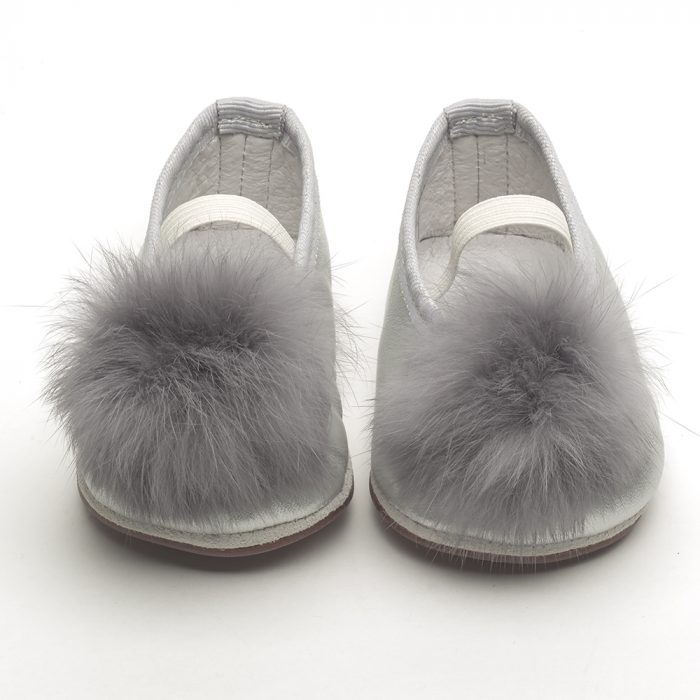 Sienna Leopard – I'm a sucker for this print and the Mary Jane is always such a versatile classic. Belle Silver Trainers – who doesn't like a metallic trainer?!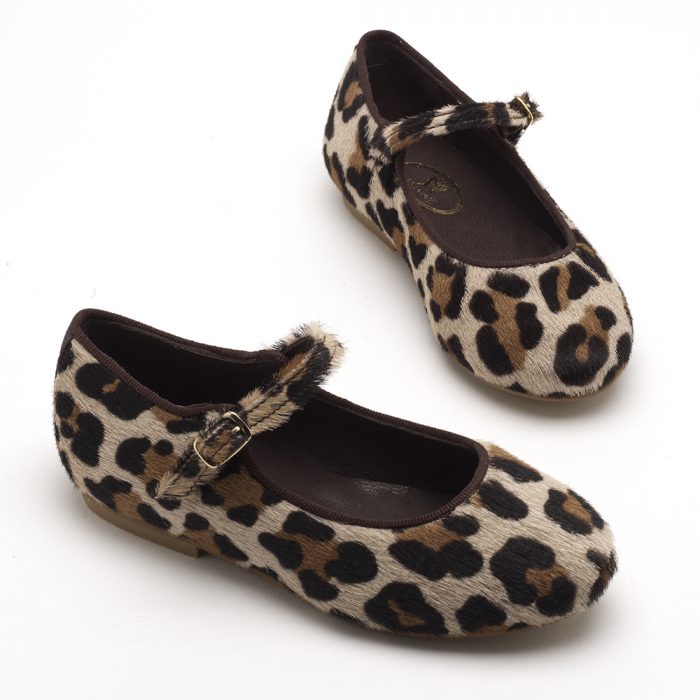 Lisa: When I'm in-store next week, I will be swooning over all their lovely shoes. For my daughter, I'd love the Clover Sandals in mirror silver, which are simply heaven, and a pair of the Belle Silver Trainers (statement trainers that work with so much).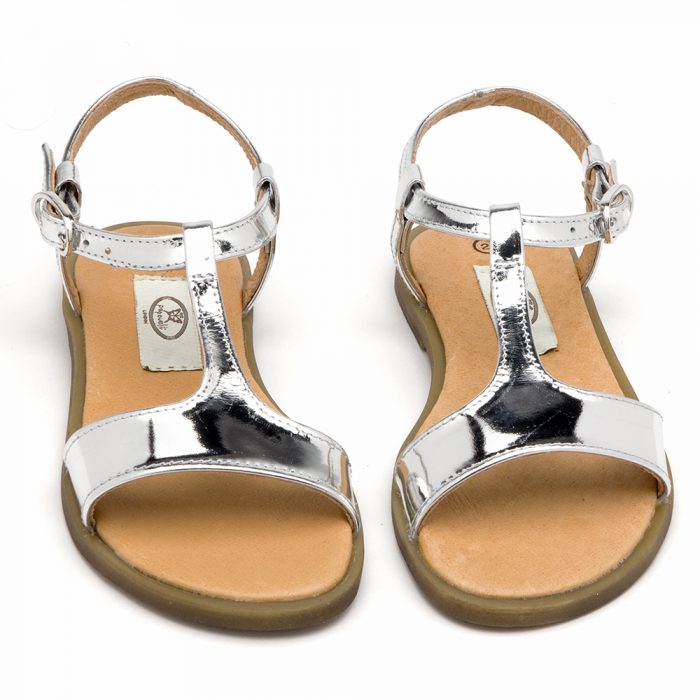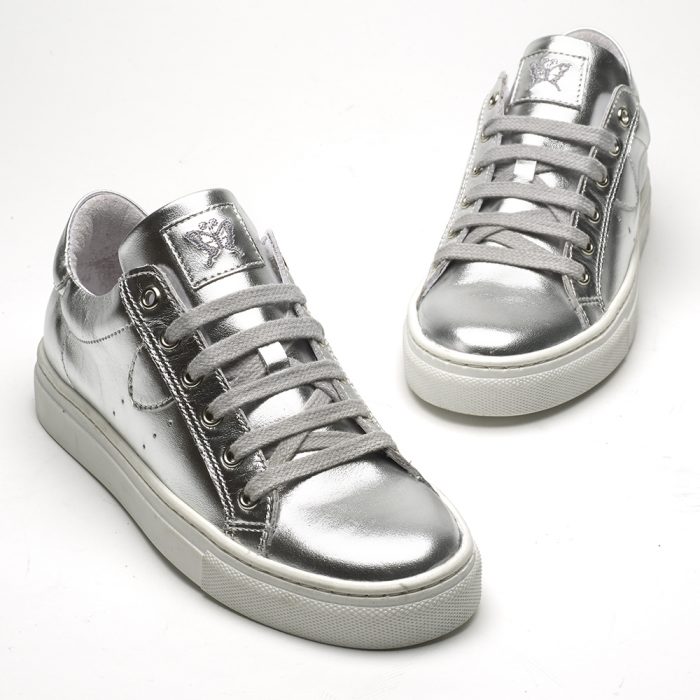 For my son, I'll be taking home a pair of the Claude Trainers in tan & navy – the perfect all-season shoe.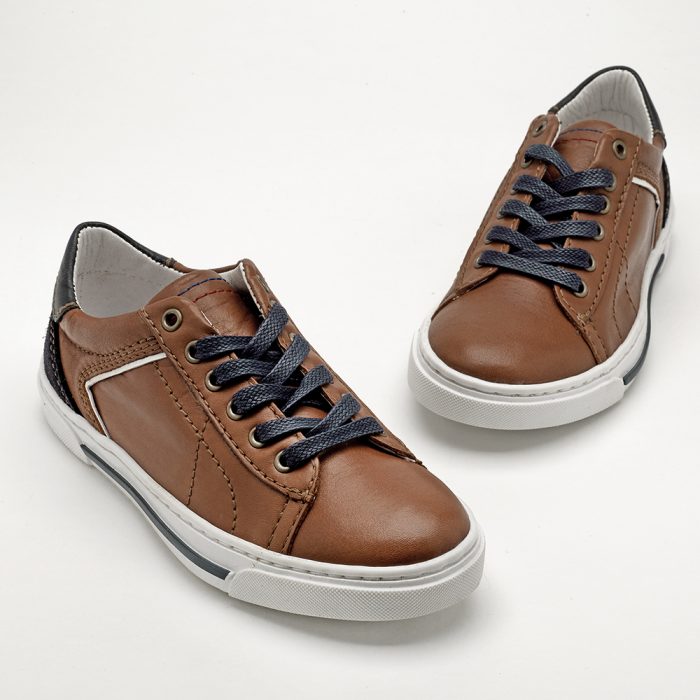 Do you have any style inspirations at the moment? Any influential parents who are getting it right when it comes to dressing their children?
Anna: We always love to follow Kirsten Rickert (@magnesium_blue) for her poetic, pure and other worldly images of her life and two daughters. We love following the Wardrobe Icons girls (@wardrobeicons) and seeing what they are up to. And @lenaperminova lives an extraordinary life and probably has the prettiest daughter I've ever seen!
Lisa: In addition, we love @hedvigso (her little Hedda is very cool) and @thefashionbugblog (whose daughters are divine).
What are you most looking forward to about our pop-up event?
It is always a joy to meet our customers face-to-face since our business is an online platform. There will be old friends and new customers alike. We're passionate about the collection and it's always a buzz to walk someone round and give styling advice.
We also love how our brands blend together so well – seeing a satisfied customer who's found clothes and shoes to match is perfection.
Thanks, ladies. We're sure it's going to be a wonderful event.
Do 'pop' by 187 New Kings Road, SW6 4SW from Thursday 10th to Saturday 12th May where Little Circle customers will enjoy a 20% discount on in-store purchases. For personal shopping appointments email: [email protected] You can also follow Little Circle on Instagram here.