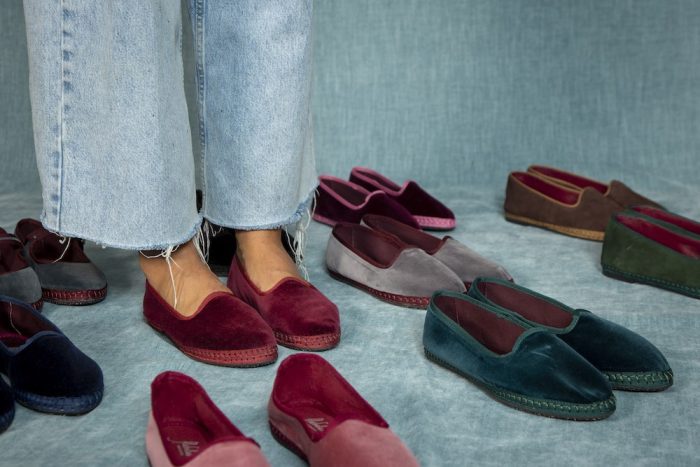 Papouelli X Flabelus
We are so excited to share our capsule collection with the Madrid-based brand Flabelus. Founded by Bea de los Mozos in 2020, Flabelus have designed their own take on the Furlane classic slippers which the Venetian Gondolier's began wearing in the XIX Century.
We adore Mini & Me moments at Papouelli and this collection offers mary-janes and slippers in sizes from tiny to adult. We can't wait to see you all in matching velvet Papouelli X Flabelus styles this autumn/winter.