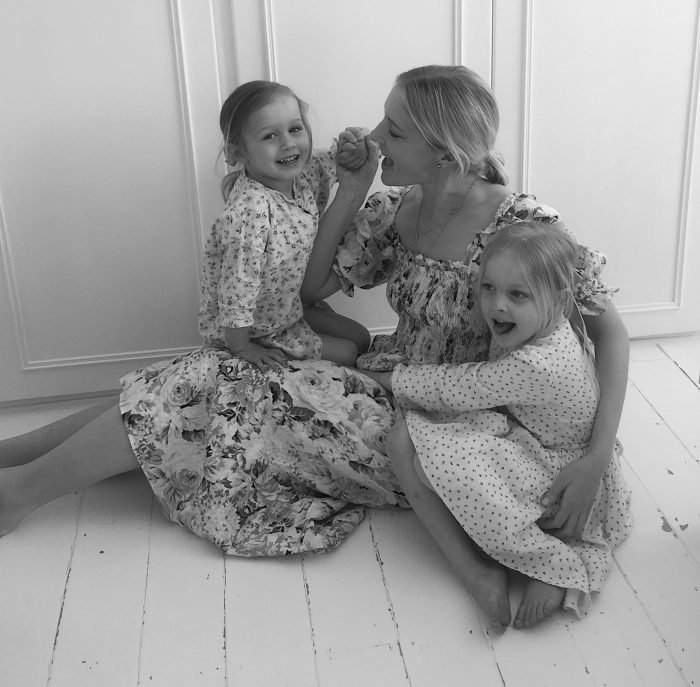 PAPOUELLI X AMANDA WOODWARD BROWN
Inspired by a shared love of bows, Papouelli and Amanda Woodward-Brown have partnered together to design a statement hair accessory.
A fashion brand consultant and mother of two girls, Amanda has worn ribbons in her hair since she was a child and has passed on this style trait to her daughters. It is this informal approach of tying loose bows into ponytails and plaits that influenced the look of the collaboration.
Made from luxurious double-sided ribbon, sourced from V V Rouleaux, each bow is tied by hand in London and comes on a sleek tonal elastic band. Pretty and relaxed, it is a timeless accessory to be treasured and reworn year after year.