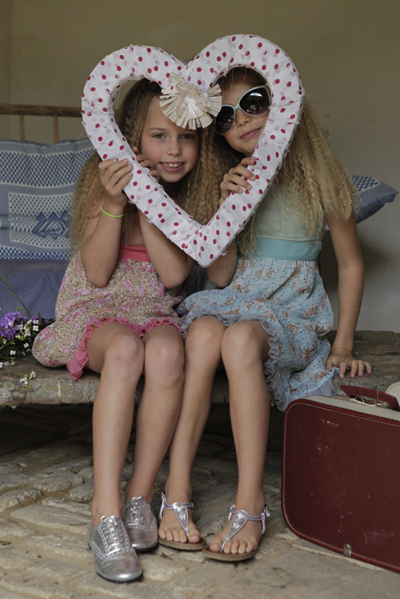 Junior Magazine, February 2012 http://www.juniormagazine.co.uk/fashion-news/a-match-made-in-fashion-heaven/11962.html:
A girl can never have too many pairs of shoes, or indeed beautiful dresses, so the I Love Gorgeous pop up store at shoe shop Papillon sounds like music to any discerning fashionistas ears. Hosted by the Marylebone Lane London shop, the new spring I Love Gorgeous collection, bursting with typically pretty dresses, skirts and cardigans, will be on display to be admired alongside all the adorable selection of spring Papillon shoes.
Don't miss out… The pop up shop at Papillon is open from Friday 10 February until Saturday 10 March. Open Monday-Saturday 10am until 6pm and on Sunday 12pm until 5pm.
Did you know… Papillon won the best footwear category in the Junior Design Awards 2011 and I Love Gorgeous were highly commended in the best designer girls fashion category.
On a slightly different note, Papillon will be known as Papouelli as of March 1 2012. Still the same lovely shoes, just by a different name.