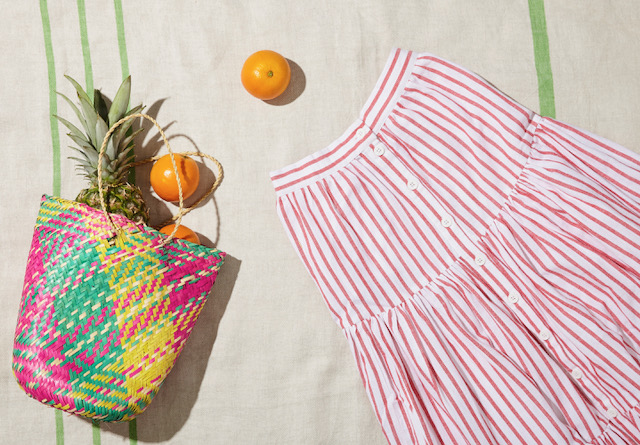 We are starting a new series of Blog Posts – "A Walk With" – we will be going on a short stroll with the founders of a few of our favourite brands to find out a little about them, what has inspired them and how they manage to juggle running a business with being a mother. Plus finding out what their favourite Papouelli's are for their children.
We start this May with Wiggy Hindmarch – founder of Wiggy Kit.
Tell us a little about yourself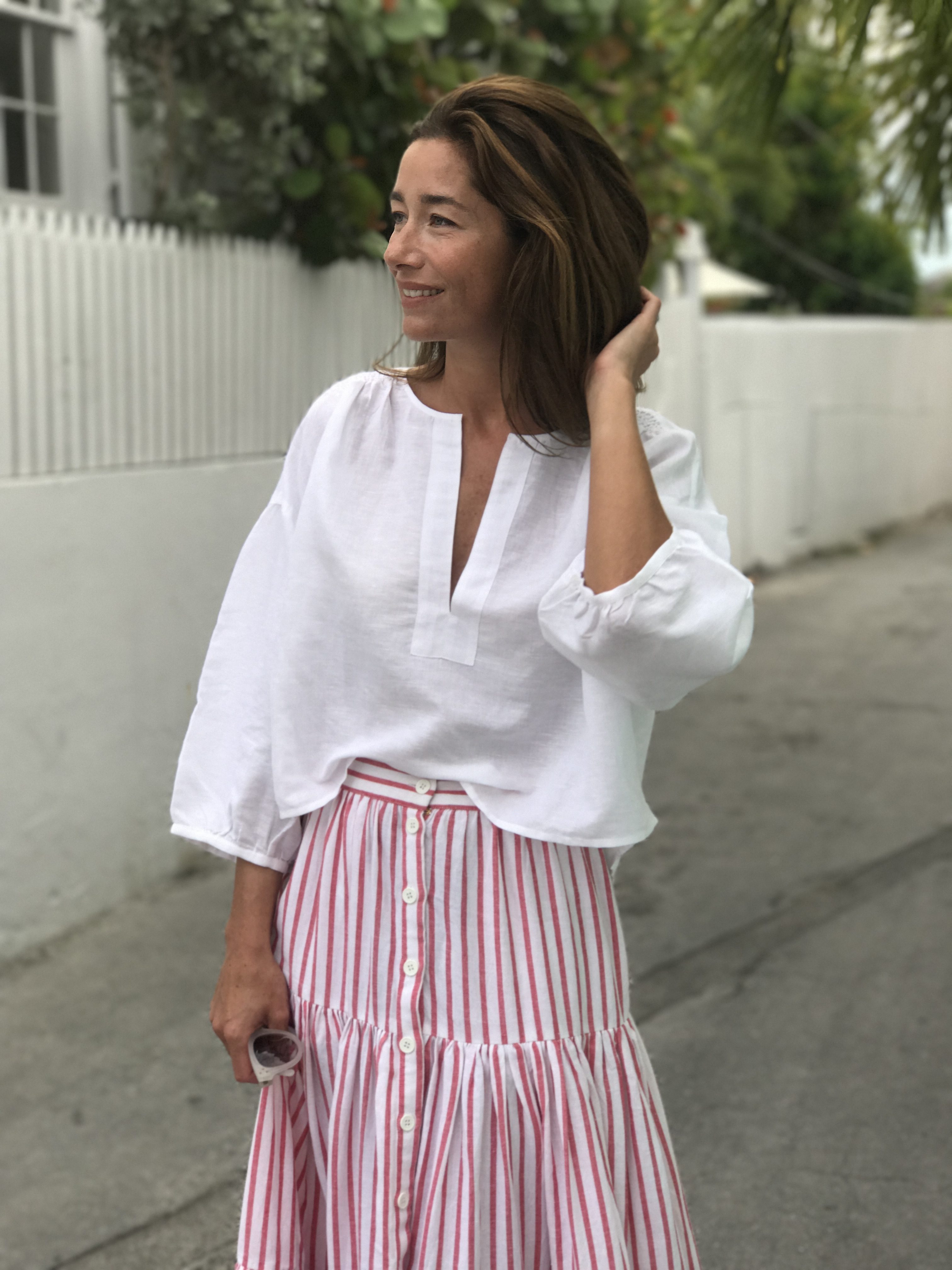 I live in Parsons Green with my husband, two gorgeous daughters and ridiculous long-haired miniature dachshund. I also have a clothing line called Wiggy Kit, which, unlike other resort wear lines out there, is unique in that you can wear everything in the collection just as easily thrown over a bikini barefoot on the beach, as dressed up with heels in the evening in the city and everything pretty much in between.
Where are your three favourite places in the world and why.
Oh, this is so hard to choose…I guess having a house in Harbour island in the Bahamas I would have to say that is my most favourite place. We have just returned from a four month family sabbatical there where the children went to the little Islands school every day barefoot. Harbour island is the most magical and unspoiled stretch of land measuring 3 miles long by half a mile wide and you get around on golf carts. The beaches and little islands all around simply blow your mind and has the right balance of sophistication where you want it coupled with pure laidback, rustic charm.
I would have to say my other two favourites would be Nantucket and Ile de Re which is a little island that hangs off the west coast of France. I love them both for identical reasons in that I adore the architecture, the small town coastal living and their inate, below the radar chicness.
Describe is your typical day
It all depends on where I'm at in the design process. I wish I could say my day begins with a trip to the gym or something virtuous however, currently I'm spending a great deal of time at my desk reworking the website, organizing pr and marketing strategies, looking at future designs, scheduling trunk shows and the like. I begin as soon as the children leave the house for school and work solidly till six or seven at night and often beyond. There is no such thing as weekend! It can however be punctuated with much more fun stuff. Last week we shot our new collection on our gorgeous model and we are about to embark on a very busy few months fulfilling wholesale orders, a pop up with Papouelli as well as trunk shows that take us all over the place.
What inspired you to set up Wiggy Kit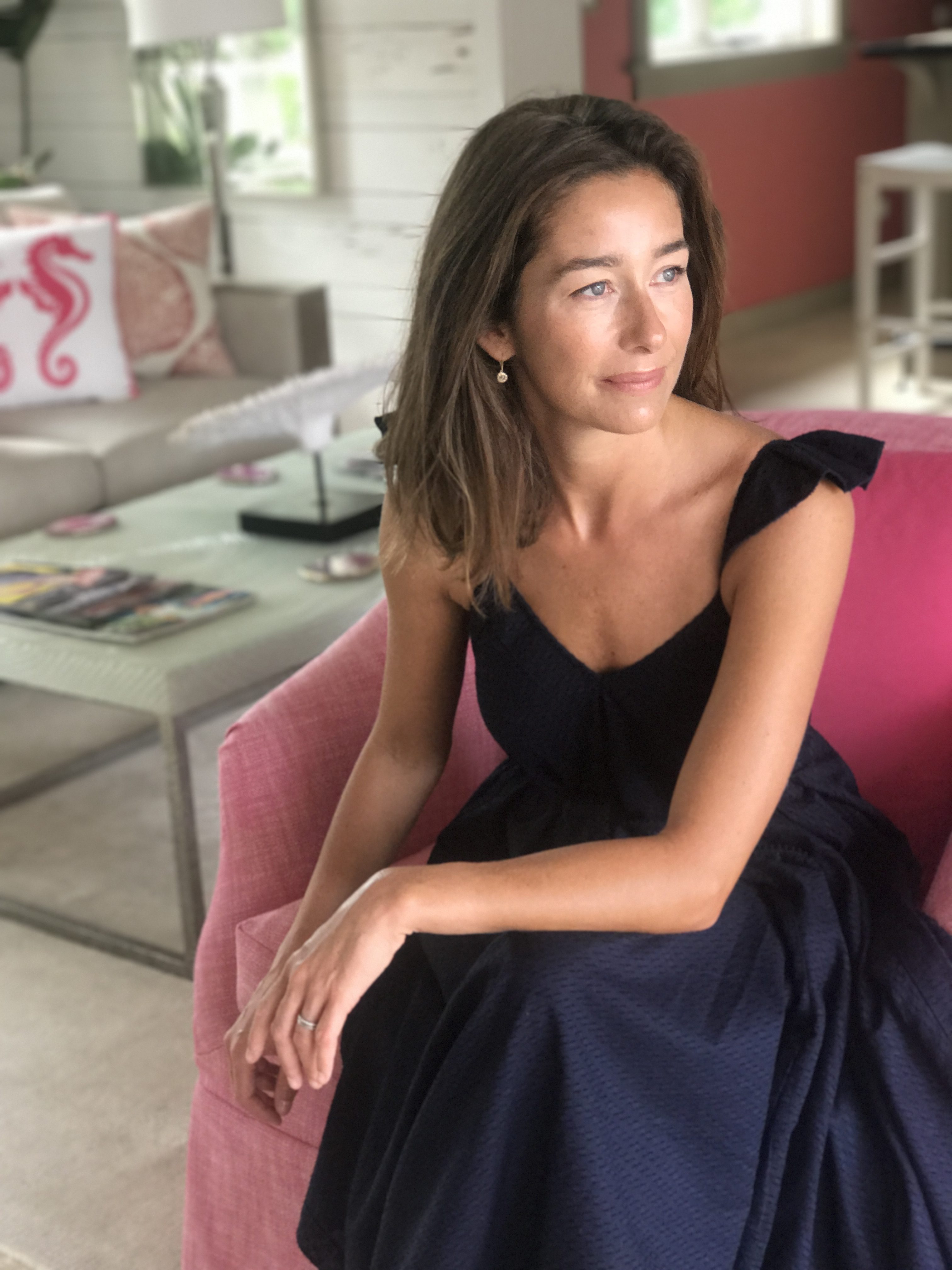 My personal addiction to shopping and my recognition that what I wanted was not being catered for. I had an abundance of beautiful beach and resort-wear in my closet which I could only wear on the beach with a bikini underneath as it was either too sheer, flimsy or short. It seemed crazy to me that I had a 'beach' summer wardrobe and 'city' summer wardrobe and that neither crossed over. I couldn't find anything appropriate to wear on the school run for example when the weather turned warmer.
What is your standout piece from the SS17 collection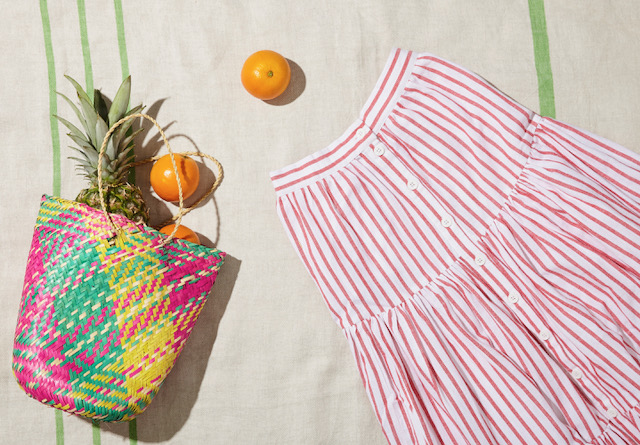 That's easy..i would say my Maxi Peasant Skirt in a red and white cotton flax. It sits high on the waist, has 3 tiers and buttons all the way to the bottom. It manages to be both casual and dressy and can be worn with either our balloon sleeve Peasant Notch top or equally just a simple white cotton tank or white shirt knotted. Slides, heels or wedges..it doesn't matter.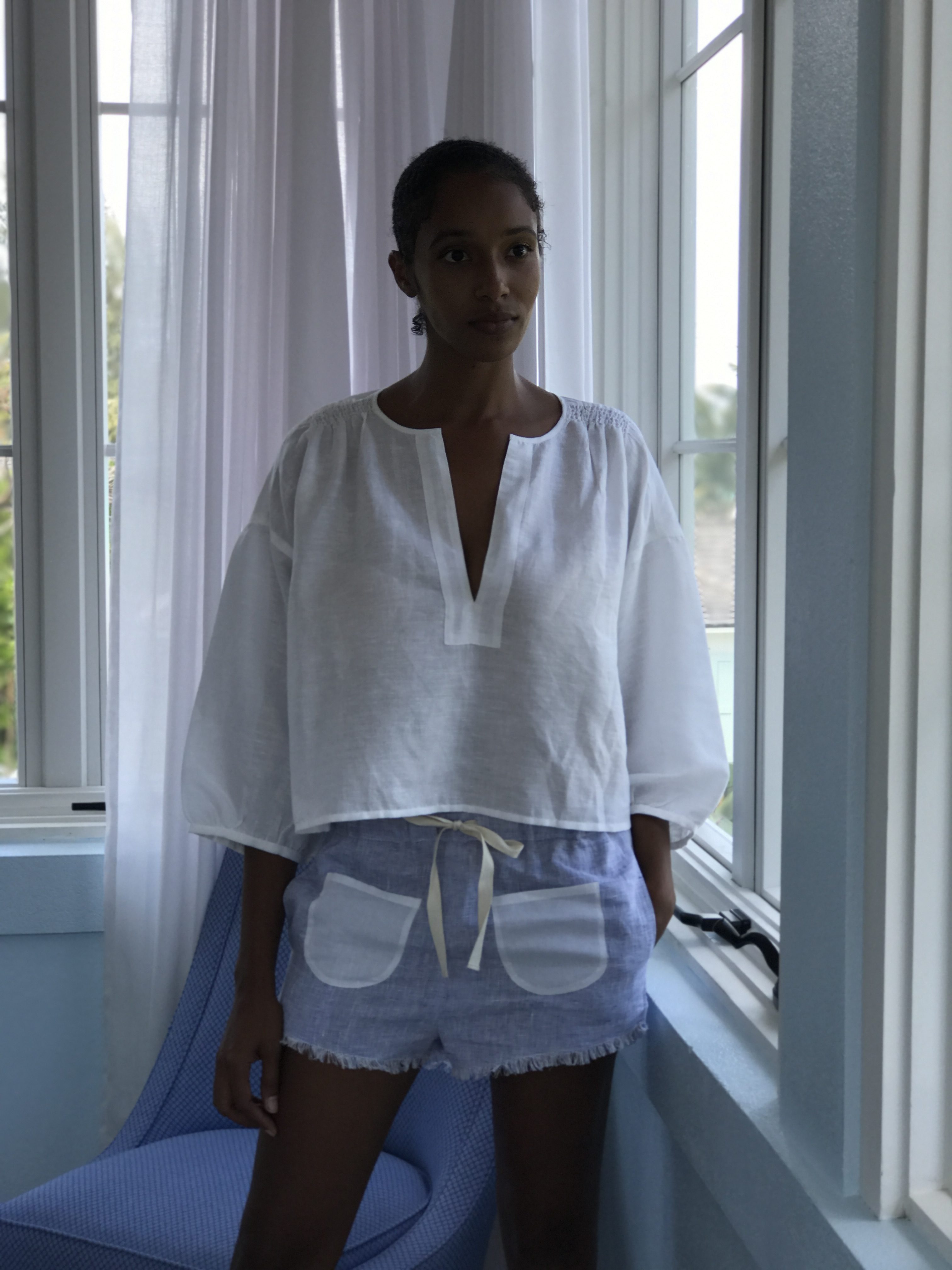 What do you love most about running your own business and what has been your biggest challenge to date.
I love the autonomy and the sense of pride and achievement one gets from seeing ones hard work result in subsequent success. I guess the biggest challenge is navigating all the new technology involved to best communicate your brand and what you have to offer to your clients. Also juggling work/family life balance. I have seriously kind, supportive and understanding family and friends.
What has been your highlight since you started Wiggy Kit
It's hard to pin point one – the incredible success of these past few collections since I launched in 2015 has taken me quite by surprise. The recognition from magazines such as The Times and FT How to Spend it has been really uplifting. I have also been overwhelmed by the countless emails I get from clients naming me as their new favourite clothing line and permission from their husbands to 'buy whatever the want' from me! The satisfaction you get from seeing ones clients come back over and over again.
What can we expect from Wiggy Kit in the next year.
We are thrilled to be launching on the incredible Matches Fashion in a matter of weeks. It really is such an honour and a privilege to be sitting alongside other brands I love and respect.
What are your three Papouelli Picks for your girls for SS17.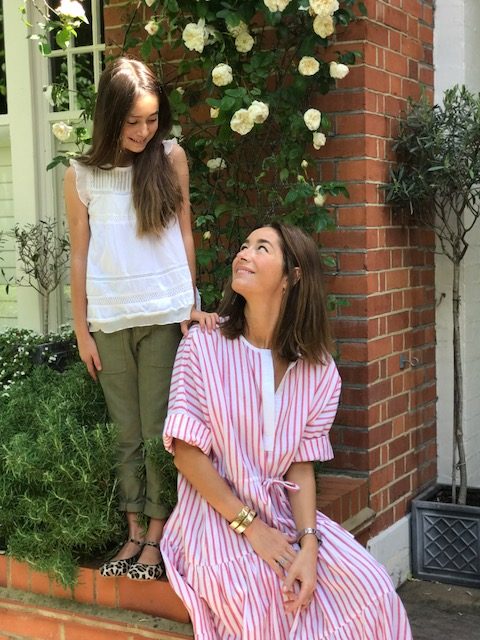 Well, my daughters already have the coolest sneakers you launched this year. The Gracie, I love the instant street cool it injects in their wardrobe as well as how practical and comfortable they are. Sneakers really now are considered perfect attire for nearly every occasion and these go with everything. I am also a sucker for your classic Darcie pull on plimsoll that Papouelli make in the most heavenly of array of colours. I am rather drawn to the Pantone nature of them, the simplicity and the way it makes you feel you should be wearing a Breton top! I admit – I have a pair myself in the burnt orange which look great with brown feet! I also adore the new Adeline espadrille Maryjane you have made this year in the silver and pink. They have a grown up softly pointed toe and feel very chic and a good cross over from dressy to casual. Whenever I buy my girls their Paouelli shoes, I always manage to sneak a pair in for myself. Don't tell my husband!
WiggyKit is popping up at Papouelli Parsons Green from Saturday 20th May 2017 for a week.
www.wiggykit.com