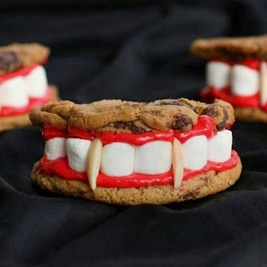 Halloween
We love a Halloween party at Papouelli. It is a time of year our children have always loved. Since opening our store in Parsons Green, we have been holding a Trick or Treat event. This year is no different, so come if you dare between 5-7pm on 31st October.
About Halloween, we have found a fabulous easy recipe for Halloween that is literally as easy peasy as 1, 2, 3… and so much fun to do with little ones.
Anyone for Dracula's Dentures?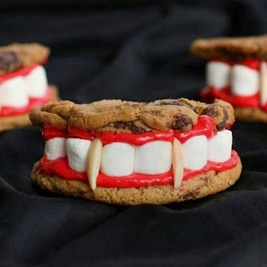 Ingredients:
6 large cookies ( we love Ben's Cookies)
1 packet of marshmallows
1 bottle of red dye
1 tub of Betty Crocker icing
sliced almonds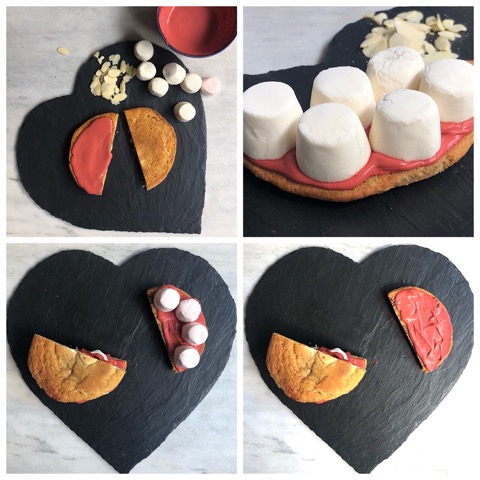 How to put it together:
Mix the colour dye into the icing and put aside.
Cut the cookies in half and layer a thin amount of coloured icing over the bottom.
Fill the outside of the cookies with marshmallows.
Put last layer of icing on the top of the marshmallows.
Top with the 2nd half of the cookie.
Add your sliced almonds or a slice of apple for the fangs
…. and you are done!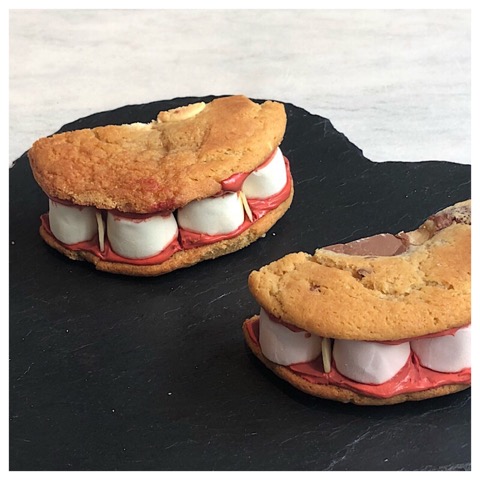 Happy Halloween from all at Papouelli x