Our friends often jokingly refer to us Papouelli girls, as Cobblers and we have to say we are actually Shoemakers.
Cobblers only mend old shoes and Shoemakers make new shoes.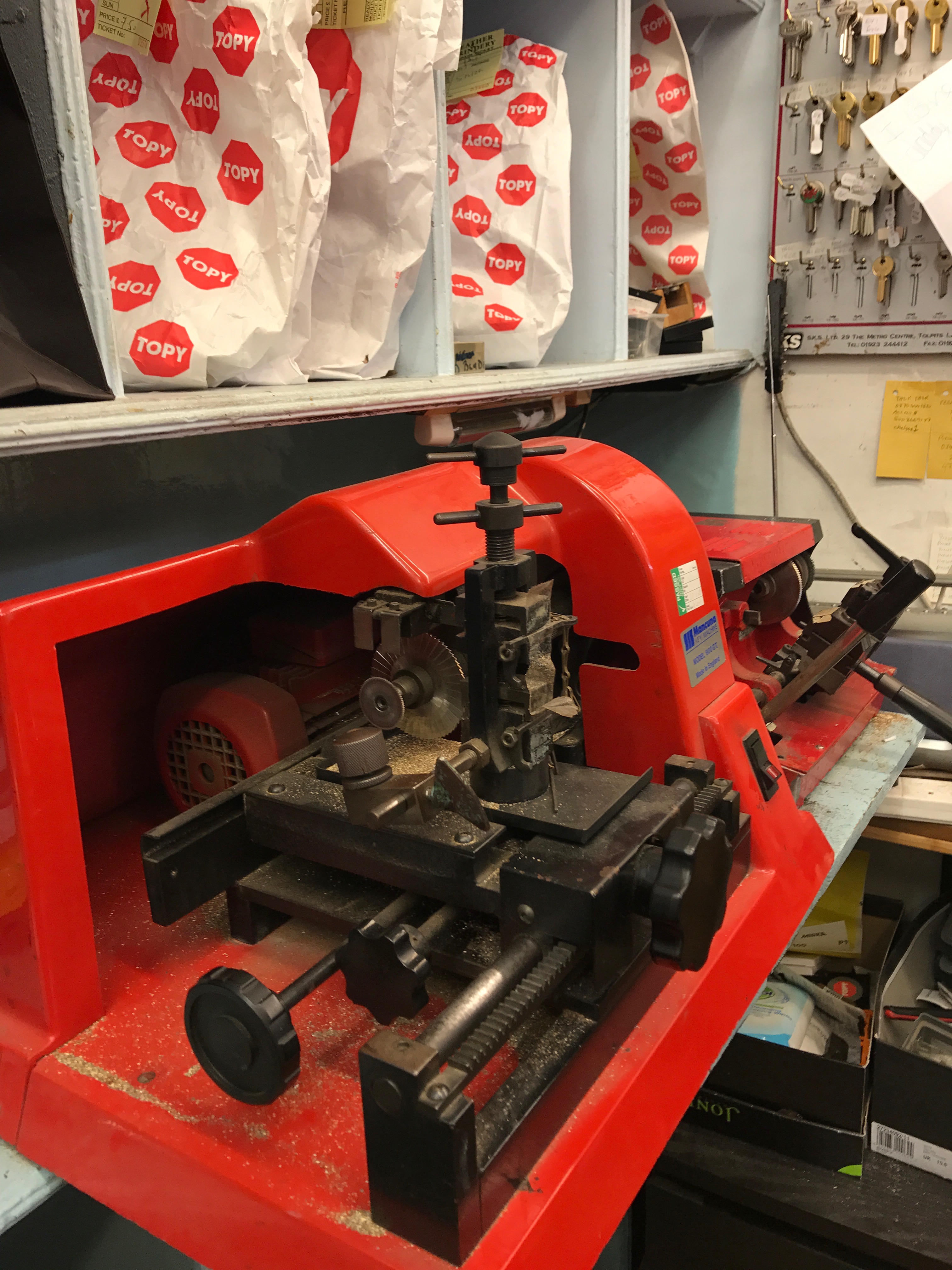 On that note we would like to introduce our favourite cobbler, as all shoemakers need a cobbler at various points.
Matt runs Chelsea Green Shoe repairs and is our go to Cobbler. Based in Chelsea his little shop is a delight of all things shoes need.
We often use him to resole and reheel shoes, in fact my daughter Isabella had the same pair of our Papouelli Jago school loafers for 4 years. Her feet had stopped growing and his TLC of resoling and re "heeling" or should I say re "healing" coupled with a good polish made them as good as new each year.
However what we particularly love here, apart from his smiling face are the shoe polishes.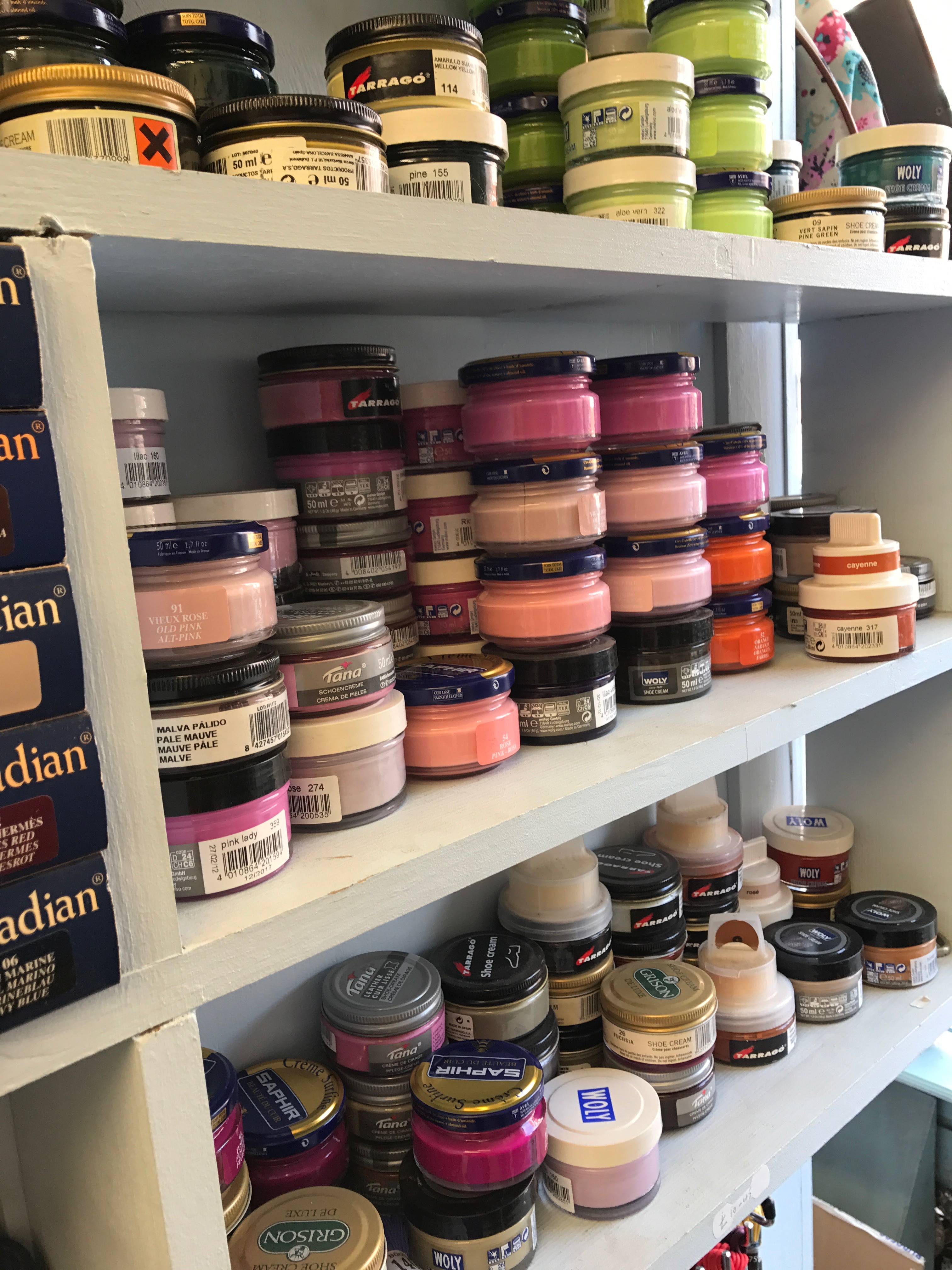 Every hue is covered and if it is not he orders it for you. Children scuff shoes and that is just a fact of life, with the perfect match of polish they can be restored to shiny new.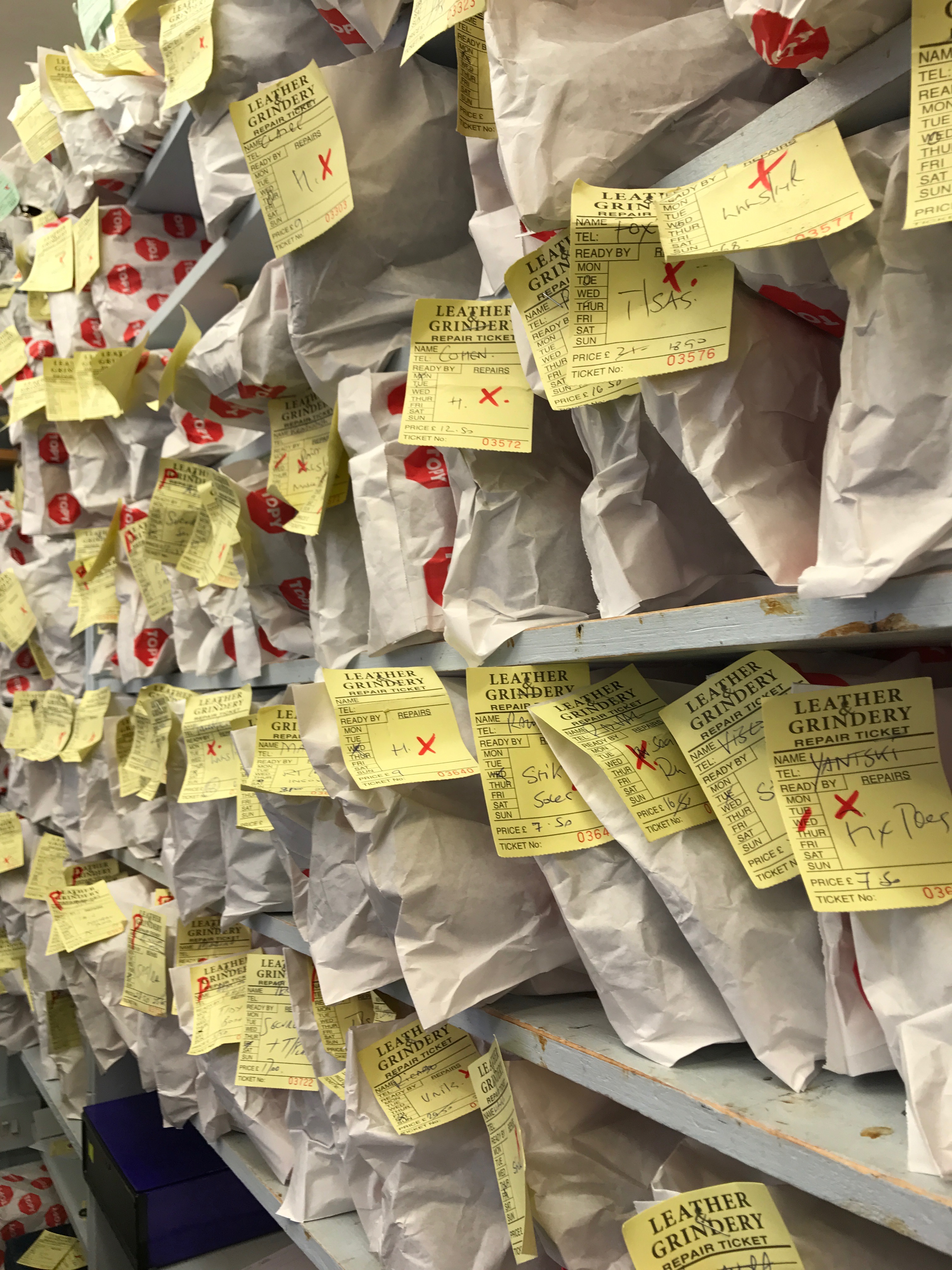 Literally – reds and yellows and pinks and blues. The metallic polishes as well are in a word 'brilliant' and really useful.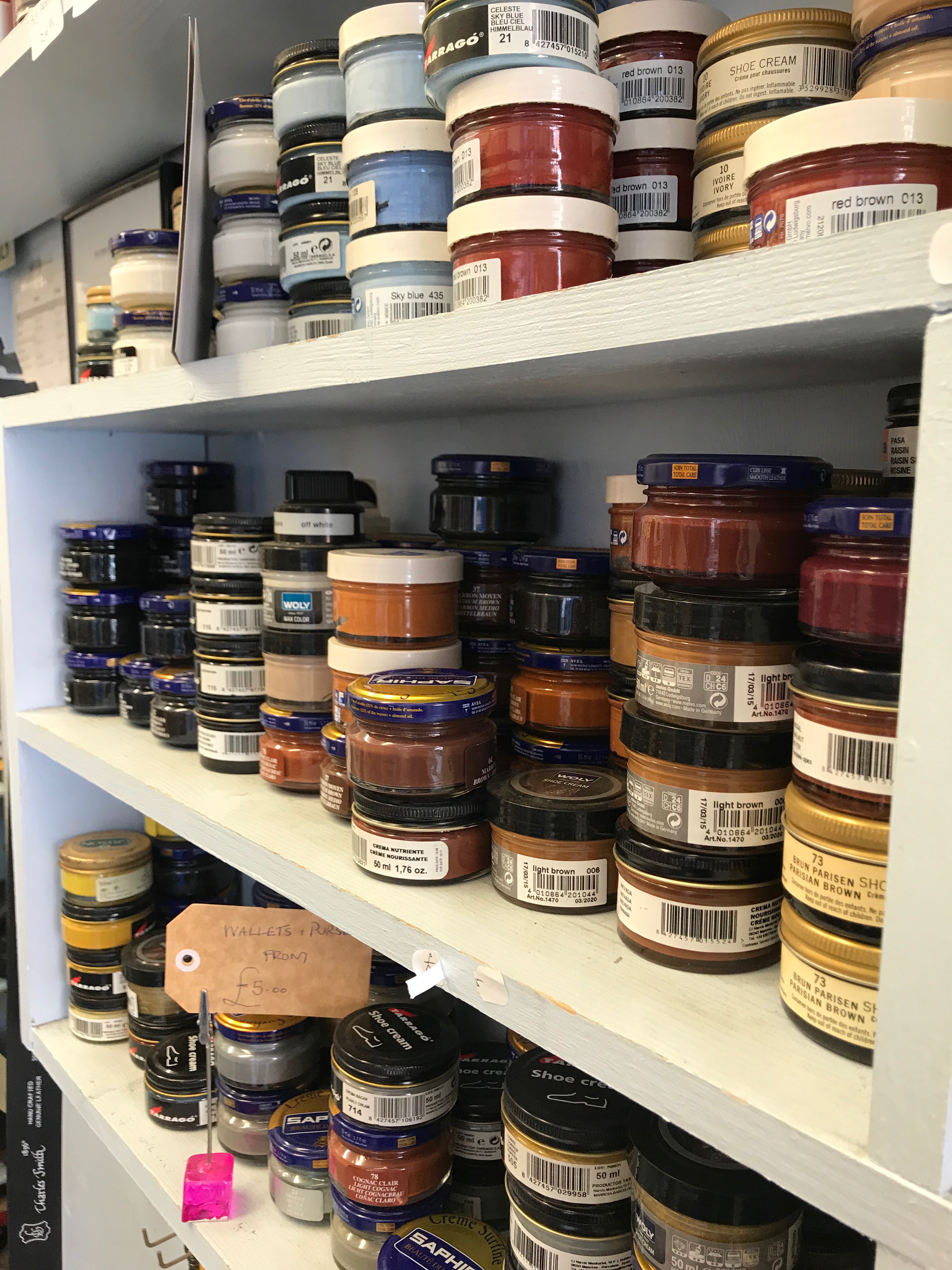 Why stop there, laces, patent polish, waterproof polishes, suede protectors there really is something for all the family here.
So next time you need a new sole, a bit of heeling or just a polish pop by and Matt's the man.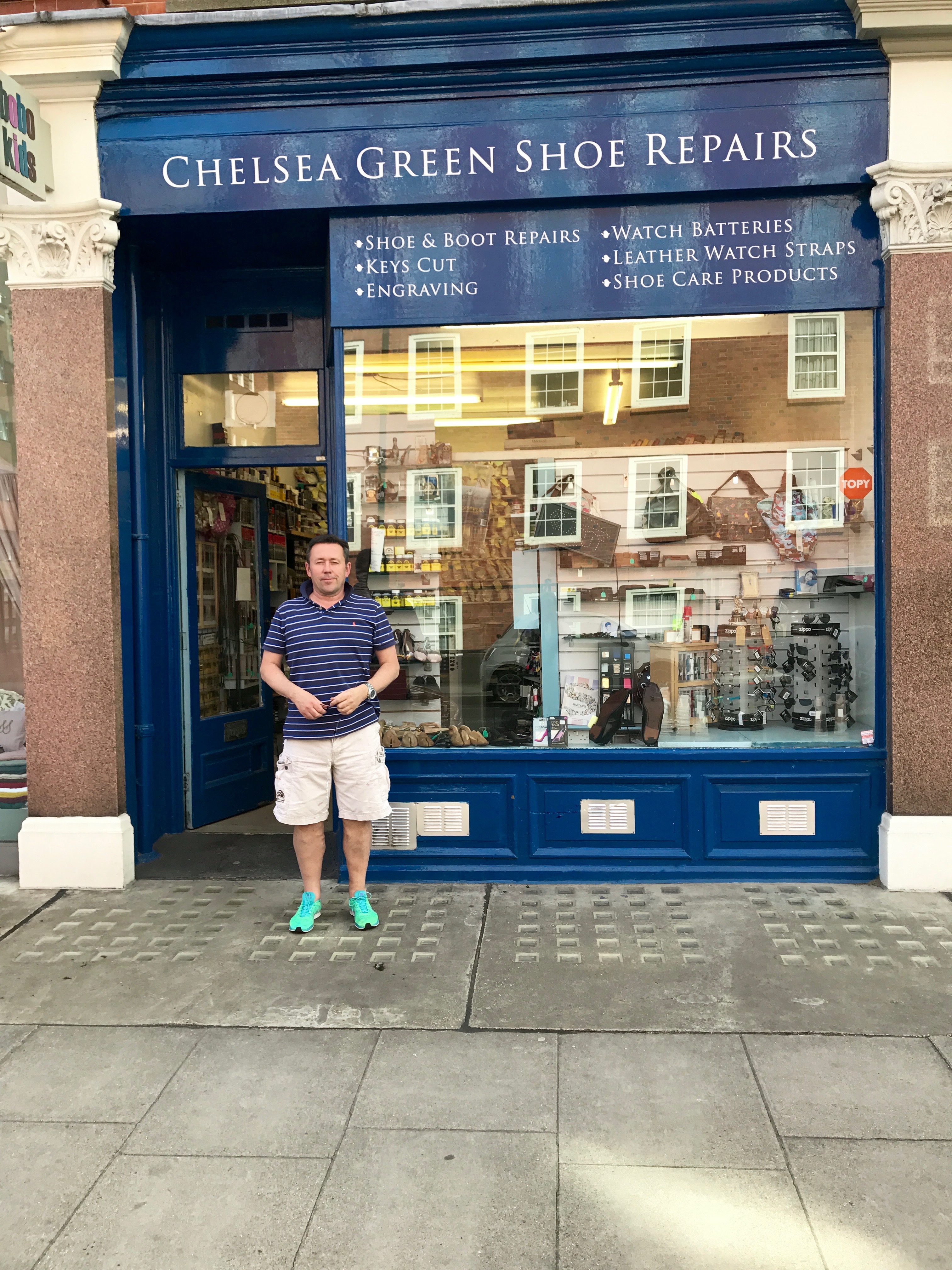 CHELSEA GREEN SHOE REPAIRS
31 ELYSTAN STREET
SW3 3NT
0207 584 0776