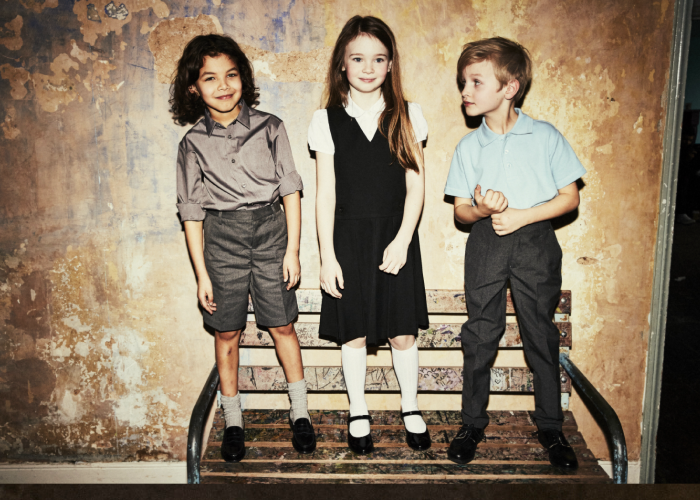 A new school year brings with it much excitement. New beginnings, new adventures, and new school shoes! Here's a look at how to embrace a smart start to new school year with the help of Papouelli:
A shoe for every child
Their school shoes are one of the most important elements of their school uniform. Worn all day, a comfortable well fitted pair of school shoes is worth investing it. At Papouelli, we want children to not only be comfortable, but to feel proud putting on their shoes each morning. And that parents will be happy to see their children running about in them. Our elegant and traditional designs have been made to pass school regulations yet look gorgeous!
Lots of choice and colours
Black isn't the only formal choice. We also offer navy and brown leather designs to match their school colours. Take your pick from slip-on loafers, lace-up brogues, pumps, velcros and classic Mary Janes – we have a wide range of boys, girls and unisex shoes to preserve a sense of childhood sweetness.
Bigger sizes
As we came to fit our own children through the school years, we found it started to get tricky to find beautiful childrens shoes in large sizes, and adult shoes aren't cut to support a growing child's foot. We stock bigger school sizes (38-45) to help those older children who still need a practical school shoe, so you can trust they'll grow in comfort and style.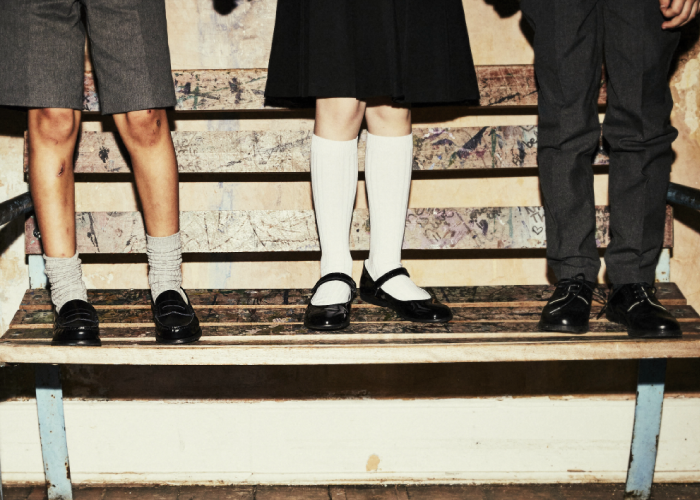 Easy fitting
We make getting your children's shoes fitted as easy as possible. You can come in store and have one of our friendly professional fitters do it for you or look at our online fitting guide and measure their feet from the comfort of home. Meaning, if you've had our styles before and know what suits your child, ordering online couldn't be easier.
Make them last longer with a fit and polish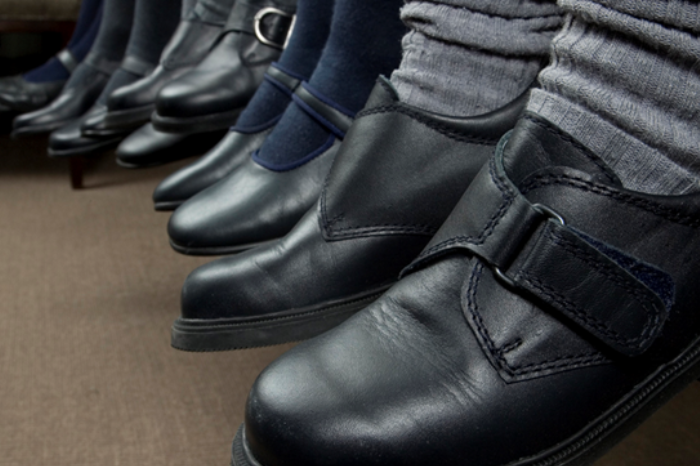 Not sure whether they need a new pair of school shoes yet? Come in store and have a fit and polish with us. We'll check their current school shoes and give them a polish to bring them back to their best. If they are on the tight size, we'll advise you on when to come back to buy leaving time to grow over the summer. All our staff at Papouelli have a certificate from the National Society of shoe fitters, meaning they know exactly what they're doing.
A sporty option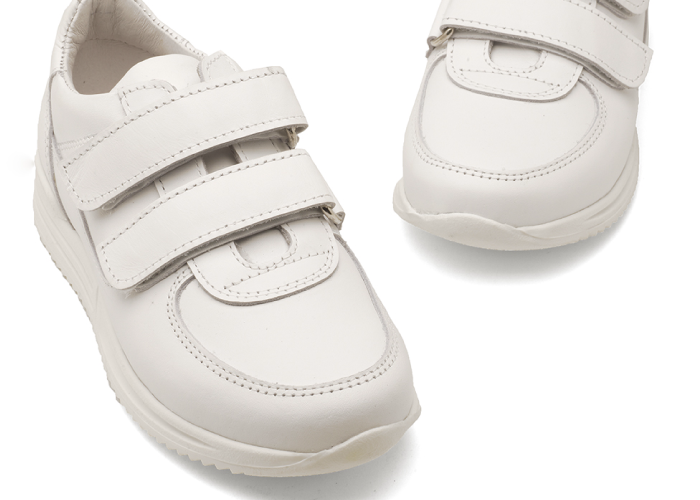 See our Speedy Trainer now
We know schools often ask for children to wear white trainers for their sporting activities – which aren't always easy to find! It's why we created the Speedy Trainer which is a perfectly gleaming plain white sports shoe. No fuss, no coloured trims, no logos… a simple, comfortable plain white trainer especially for school wear. You can tick that one of the uniform list right away.
Accessories fit for the playground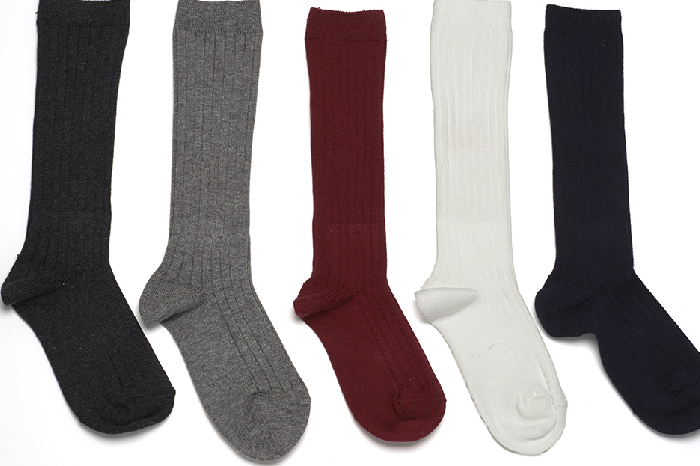 Looking for warm and cosy extras to see them through the Autumn term? We offer a range of quality knee and ankle socks and tights, in colours to go with all uniforms. Made from the best cotton lycra mix to make them super comfortable – and they wash like a dream too!
Papouelli also stock a selection of elegant school-approved hats, gloves and scarves to keep them smart and warm. Available in a classic plain grey.
Smart from head to toe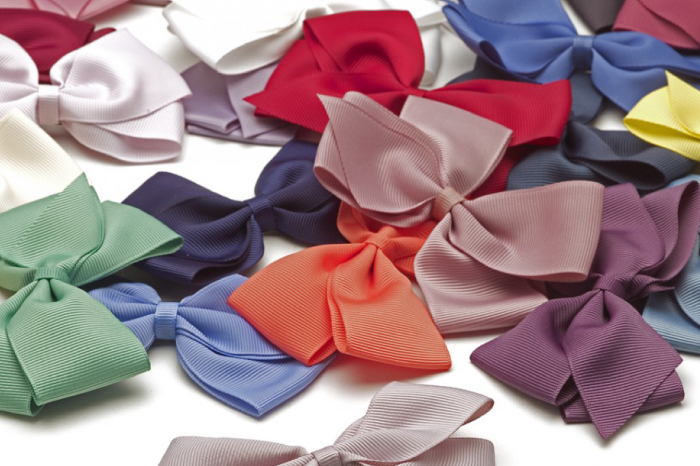 Finally, don't forget our finishing touches like girl's hair ties, bows and Alice bands. We have a range of sweet accessories to keep them looking 'together' – available in a variety of school colours. Of course, how they look at the start and end of the day is usually quite different!
Give them their best start. Get them back to school and back to Papouelli this autumn.