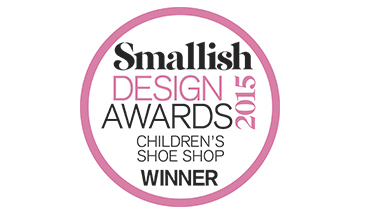 We were thrilled with the news this week that Smallish Magazine has awarded Papouelli Winner of their Design Award of 2015 for Children's Shoe Shop.
At Papouelli, we thrive to make our customer's experience as easy as possible when buying shoes, be it your first shoe, a party shoe, or a Back to School shoe.
There is a winner's smile on our faces at Papouelli, so we look forward to seeing you after your summer break and share our Autumn/Winter collection.
Maggie & Nicole