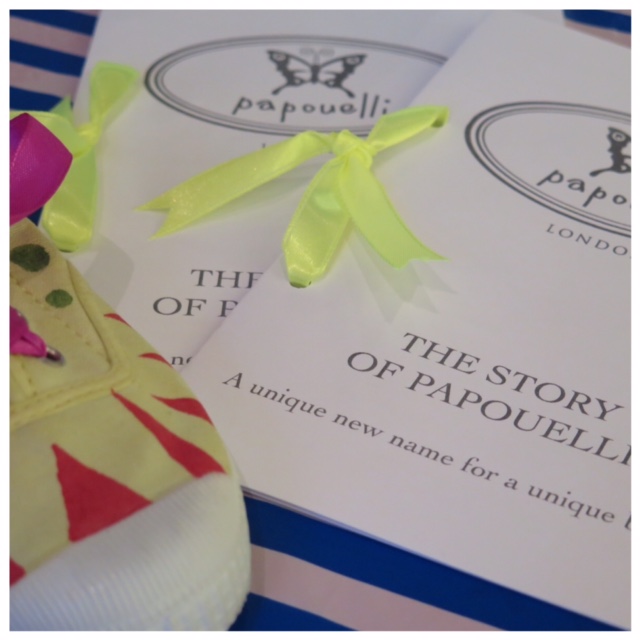 This week at Papouelli, we got creative with The Creative Arts club in our Parsons Green shop for Alina Goodwin's party.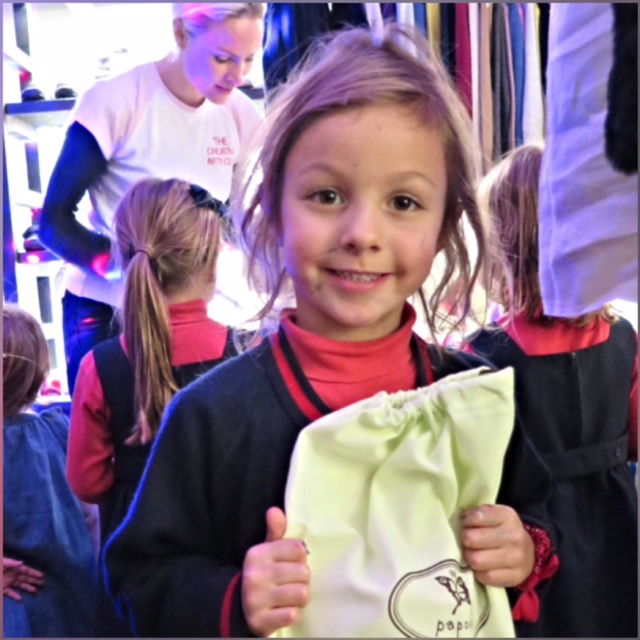 The task ahead … Design you own Darcy shoe. 15 little girls took on the challenge and had a ball. The theme to get them going was Christmas. Stars, trees, colour, Santa.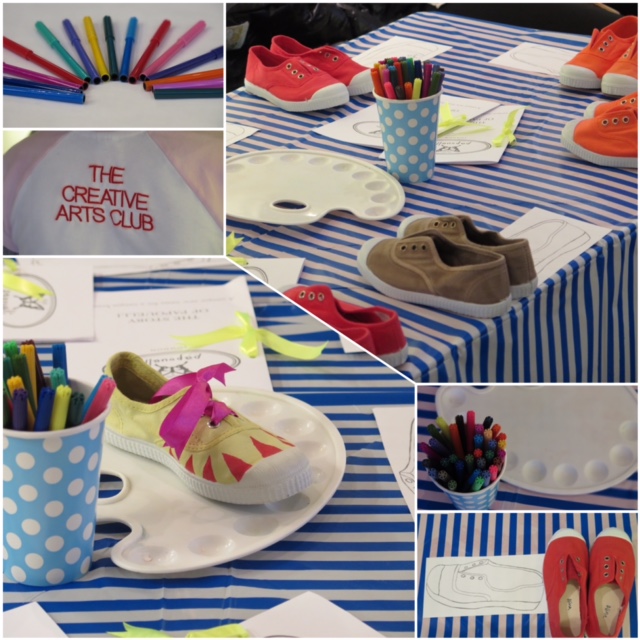 The Creative Arts Club, had this under control, teaching and helping these little ones create their own designs on one of our most popular shoes.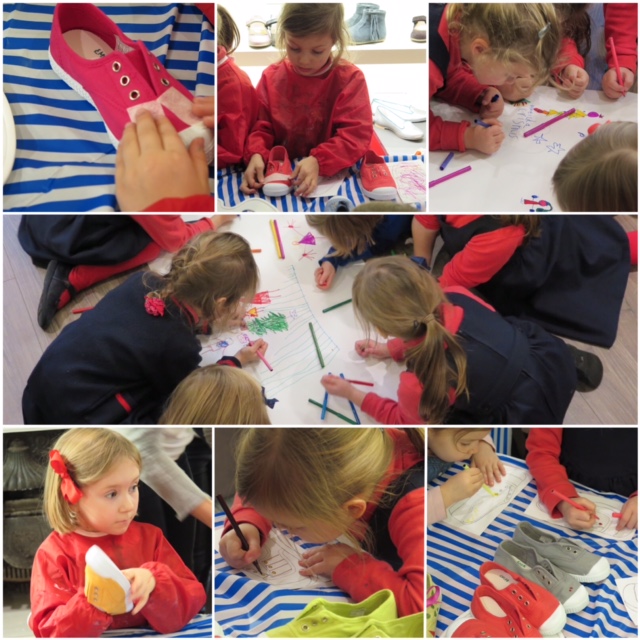 Once the pattern had been decided the paint came out.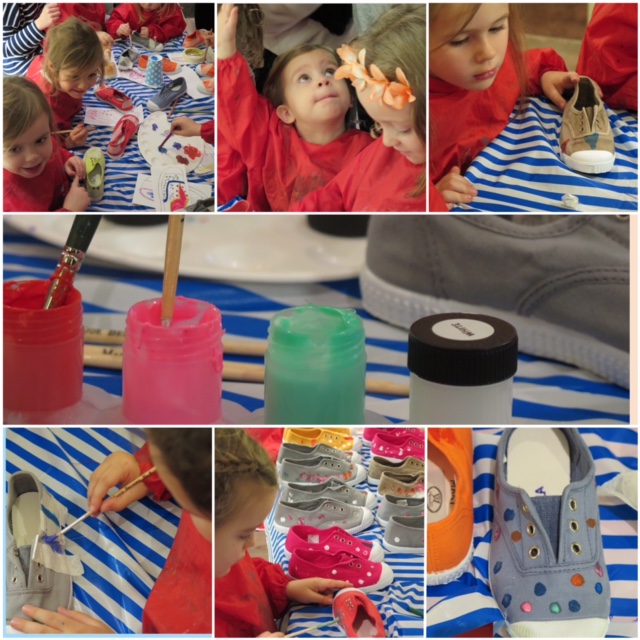 No December party is complete without a Christmas tea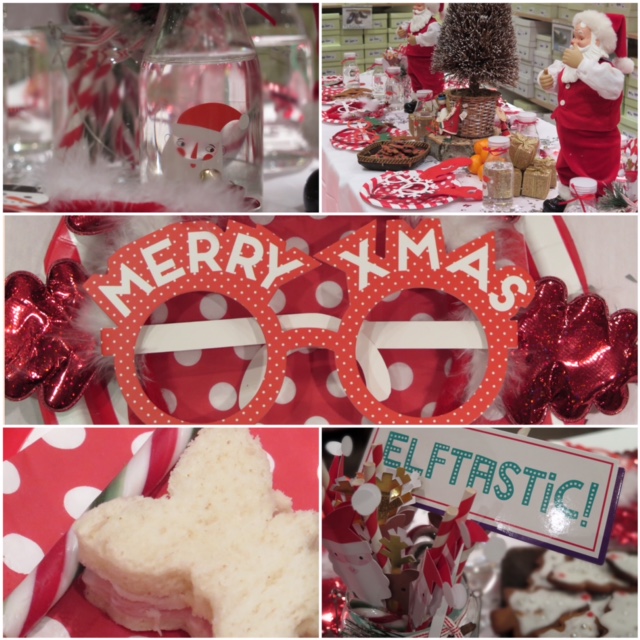 And of course some games. So with festive cheer, headbands, a little Abba and some sleeping lions, everyone was in the mood for Christmas and no-one wanted to leave!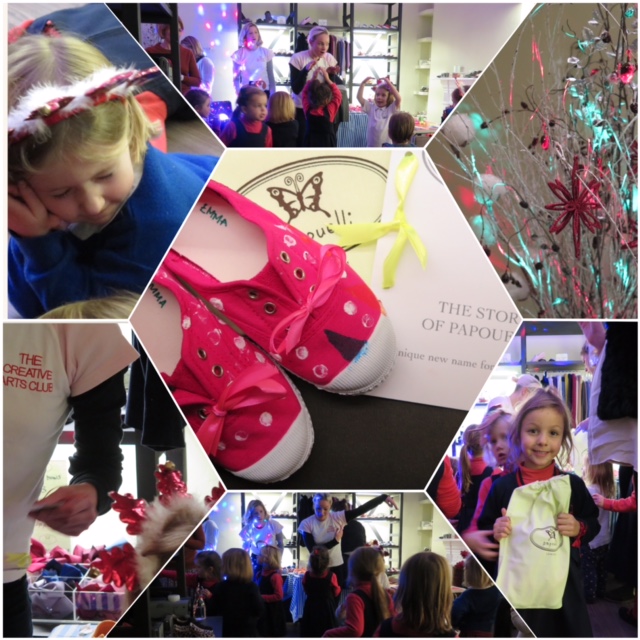 We all had so much fun, largely due to the lovely girls from The Creative Arts Club who kept things moving all afternoon, and inspired the little girls to think, draw, colour and design their own shoes.
"There is no business like shoe business" Charlotte Olympia
The Creative Arts Club run brilliant creative holiday clubs, parties, art classes for 4-14 year olds.
See their website for more information www.thecreativeartsclub.com